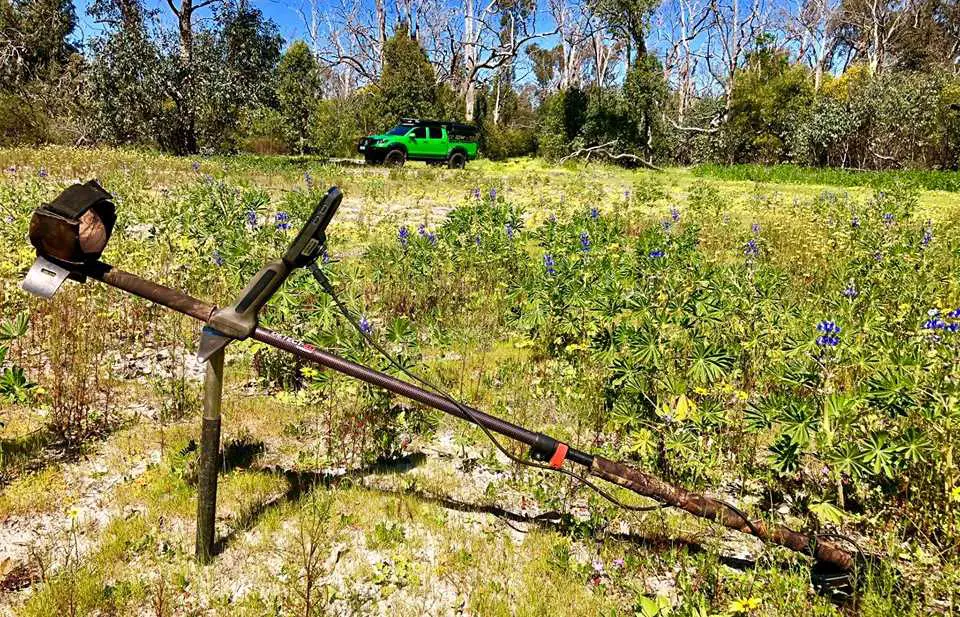 Illinois, the state of the 16th US President Abraham Lincoln, is also a very good places for metal detecting hobbyists who are striving for finding valuable targets!
Nonetheless, it is a necessity to respect the rules from top to bottom so you will always be a safe place from any unnecessary trouble …
… In this Article, I address these different topics:
The metal detection laws in the state
Where to go detecting in Illinois?
I recommend a good detector for the state type of ground
A little taste on Gold Prospecting and detecting there
Relevant clubs to join
Some rivers worth exploring …
… As well as more practical info!
What are the metal detecting laws in Illinois?
This hobby in Illinois is a pretty straight forward affair, and nobody will trouble you as long as you are following the federal and state laws. The primary law that governs metal detecting in the state is the ARPA law, or the Archaeological Resources Protection Act of 1979. The state also follows the 1966 National Historic Preservation Act.
While the laws might be confusing, what you need to remember is that you should not dig up anything that you believe might be an artifact or any item that can be older than a 100 years. This is especially true if you are detecting on any state lands.
If you want to search on any private land, then you need to get a written permission from the landowner before proceeding.
While there is no harm in detecting without a permit in the state of Illinois, it is always a better idea to get a license so that you don't run into any issues with the local authorities.
It is illegal to detect on any national park, recreational area, or at a national monument in there! State park regulations vary depending on which park you want to explore, so it is always better to contact the park authorities yourself to find out the laws.
Where to go detecting in Illinois?
The Prairie State Illinois has many beautiful and breathtaking natural wonders to offer. Located in the Midwest, the state is home to the third biggest city in the US – Chicago.
Illinois not only has bountiful natural resources, but the state also has a rich history. From being the Land of Lincoln to being home to the historic Mormon Nauvoo community, Illinois has something to offer for everyone, especially those who want to detect in the state.
Here are some of the best places that you can explore in there:
Burden Falls
Chicago Harbor Lighthouse
Galena
H. Holmes' Murder Castle
Graceland Cemetery
Couch Mausoleum in Lincoln Park
Alton town – it has a reputation of being the most haunted town in America, which is often a big draw for tourists wanting to test out this reputation for themselves
Greenwood Cemetery in Decatur
Ashmore Estates
Robinson Woods in Chicago
Devil's Backbone Park in Grand Tower
Chesterville Cemetery
Cave in Rock State Park
Hartford Castle
Fort de Chartres
Starved Rock canyons
Grosse Pointe Lighthouse
Alongside the Chicago Riverwalk
A Decent Detector for Illinois Soil!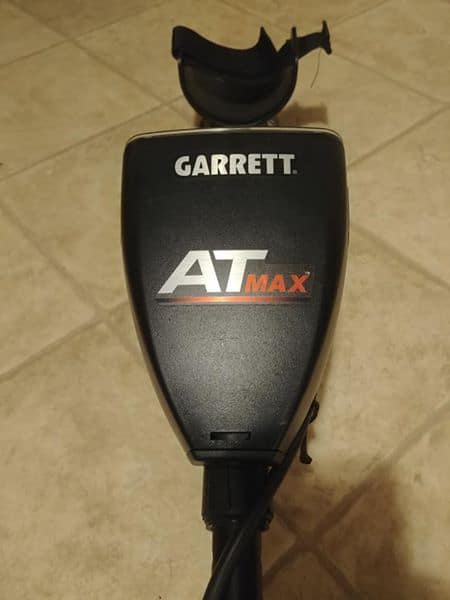 The state soil is Drummer silty clay loam! This type of soil consists of a very deep and poorly drained soil type that forms in around 40 to 60 inches of other silty material. It is typically found under native prairie vegetation, and the soil is known for its thick and black silty clay loam surface layer. The subsoil is usually grayish-brown and gray silty clay loam.
For such type of soil, the best detector that you should consider using is the Garrett AT Max (Check it Right Here at Amazon!). Being an all-terrain machine, you will be able to search for anything you want throughout the state…
…Not only is it suited for searching relics, jewelry, coins, and other artifacts, but it is also capable of being submerged up to 10 feet of water.
One of the really great features of this device that sets it apart from other machines is the built-in Z-Lynk wireless technology it offers. Garrett's MS-3 headphones pair off excellently with the wireless technology, helping you get rid of the messy and tangled web of wires.
The presence of the Z-Lynk wireless technology allows you to hear the signal from your target when your search coil sits directly over the target and that too with no delay. Z-Lynk is also six times faster than Bluetooth speeds, and you will never again have to worry about missing a signal due to a delay caused by the technology.
The Garrett AT Max also features a true all-metal mode and has a frequency of 13.6 kHz. This provides excellent detection power over a wide variety of targets, including things you are most likely to search for such as coins made of silver, brass items, and even jewelry.
It also comes with 175 points of high-resolution ground balance, which is what you need for operating on conductive soils.
The device comes with a helpful LCD screen with a backlight, allowing you to continue detecting in the night as well.
Finally, if this machine is above your current budget, then you may want to Check this Cheaper Detector Here at Amazon! It is a Fisher model with a very good reputation.
Searching for Gold there …
Illinois is not known to have very large deposits of gold, and the amount is also not sufficient to be considered for a commercial mining setup!
However, there is a small amount of gold that can be found by recreational hunters, but that is also scattered through the state and difficult to locate.
If you want to try your luck prospecting for gold in there, then here are a couple of areas where you might find some gold
The Sangamon River in Macon County
The Wabash River and its tributaries that are located in Wabash County
Ford County has been known to have a little gold in the Vermillion River
The Embarrass River in Jasper County
Spoon River and Illinois River in Fulton County
You can also try to search for buried gold treasure along the banks of the Ohio River near Golconda. It is believed that a huge treasure is buried here, probably washed ashore from a riverboat wreck in the 1800s.
Silver and gold coins have also been found along the Ohio River banks after rains. It is believed to be from a stagecoach robbery cache that has been hidden in a cave near the town of Cave.
To learn more about this interesting topic, you definitely should have a look at this Gold Detecting Article! I've gathered most of what you should know before stating your Gold Prospecting journey anywhere!
Detecting in Illinois Rivers…
The state is bordered by nearly 880 miles of rivers and streams within its borders!
The Ohio River, Mississippi River, and the Wabash River are the primary bordering rivers of the state. With the Mississippi River being the largest river within the US, it makes for an overwhelming experience to detect along the might river.
There are no laws that prohibit detection activities along or in the rivers of Illinois (at the best of my knowledge). If you want to double-check, though, you can always enquire from the local authorities about whether you need to get a permit to explore the rivers or not.
Here are some of the best rivers that you may want to head to:
Ohio River
Wabash River
Kaskaskia River
Mississippi River
Rock River
Illinois River
Sangamon River
Fox River
Embarrass River
Little Wabash River
Rivers are excellent places for this hobby, and you can end up finding some pretty amazing and valuable finds in the rivers of Illinois!
In fact, there are many such instances where swimmers end up losing rings, coins, and other valuable jewelry in the rivers. Just ensure that you have the correct equipment for river detecting (like These Waterproof Detectors!) so that you can achieve optimal results.
For more info about this topic, I've put together this Rivers Detection Post! You will certainly end up learning some solid tips.
What other finds to expect there?
Illinois is rich in stories about mafia and gangster treasures, riverboat treasures, as well as caches buried by family members!
There are many legends about buried treasure that makes it incredibly lucrative to detect in Illinois. Some of the main buried treasures in there that you can search for include:
The Cave in the Rock Treasure – there are approximately $200,000 in silver and gold coins hidden by stagecoach outlaws. The treasure is reportedly hidden in a cave that lies near the western bank of the Ohio River.
Treasure of Tonti the Frenchman – He supposedly buried a cache of gold coins worth nearly $100,000 nearly Starved Rock on the Illinois River. The treasure is said to be buried between Ottawa and LaSalle.
Sam Anatuna Treasure: The gangster Sam Anatuna is said to have buried a metal box containing $400,000 in paper currency somewhere near Route 66, south of Braidwood.
Apart from these buried treasures, you can expect to find the usual items that detecting devices ends up finding – I am obviously talking here about coins, relics, bottle caps, belt buckles, watches, jewelry, etc.
Are there good clubs in Illinois?
Due to the hobby's popularity there are many clubs dedicated to metal detecting in the state!
It is always a good idea to get in touch with these clubs because they provide a lot of helpful information that will guide you on your journey.
If you are a beginner, then joining such a club is always the best place to begin as you will get to meet a lot of other detectorists and learn from their experience.
If you have already been detecting for a while now, then also joining a club will help you get recommendations on the best places to search at.
Here are some of the well-known clubs in the state:
Illinois Valley Historical Research & Recovery Association
Midwest Historical Research Society
Peoria Area Treasure Hunters Club (PATH IL)
Sage City Relic Hunters Club
Will County Historical Research & Recovery Association
Great Lakes Historical Recovery
East Central

Indiana Treasure Hunters

Illinois Valley Historical Research & Recovery Association
Tri-State Metal Detecting Club
Springfield/Woodbridge Detectors Club
McLean County Nuggettier Metal Detecting Club
Chicago Land Searchers
Great American Treasure Hunting Association
Land of Lincoln Metal Detectors Club
Lake County Historical Research & Recovery
Getting your Permit to Detect in Illinois!
You can get a permit from the Illinois Department of Natural Resources!
In fact, the process is extremely streamlined and straightforward. All you need to do is fill up a form and submit it online.
Once your paperwork is verified, your permit will be sent to you online itself.
Conclusion
I wish that I've got you motivated, even a little bit, to visit this state and use your beloved machine there! At the end of the day, the new places are optimal to put your hands on the most memorable finds …
… I am totally confident that you will come across some exciting finds!
Finally, for more places to detect, have a look at these tips to use your metal detector in North Dakota!