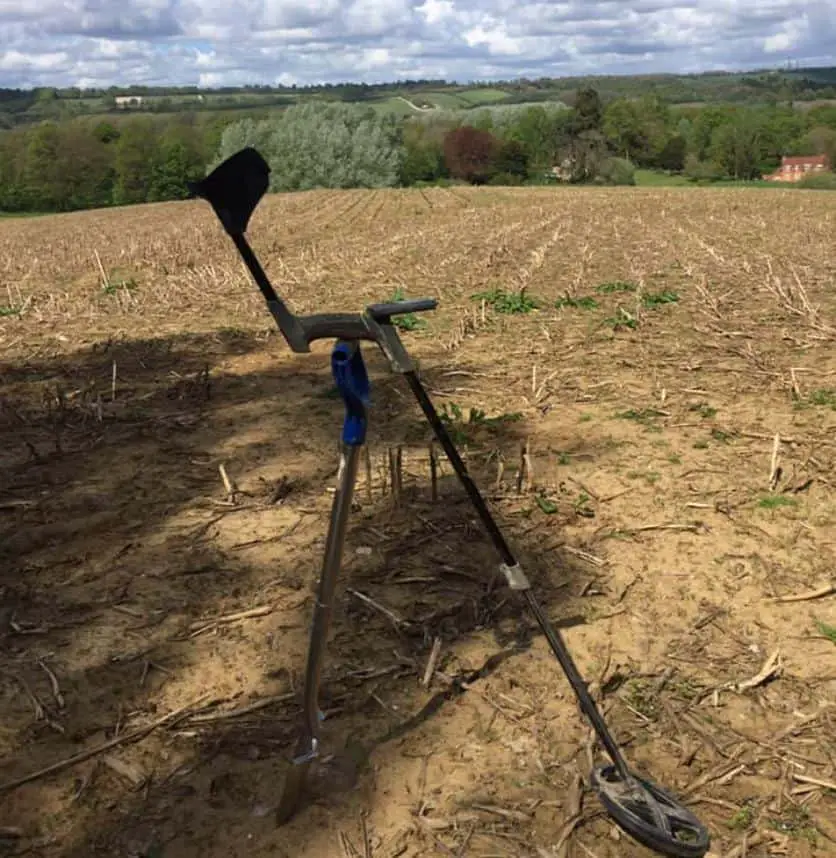 Nebraska, that was called the Great American Desert early in the last century, is definitely not a Desert when it comes to Metal Detecting … It is certainly a very good place for the hobby!
The only little thing you should pay attention to, is the regulating rules … So you will be able to respect them and not fall into any trap causing you unnecessary trouble.
In this Post, I will address that in a pretty detailed way, as well as many other additional cool topics…
… So, let's get started!
What are the metal detection laws in Nebraska?
The hobby in Nebraska is fully governed by the regulations of the Archeological Resources Preservation Act (ARPA)!
Nebraska law enforcement is pretty strict on anybody who knowingly and willfully excavates, injures, or destroys any archeological resources on public land without having written permission from the State Archeology Office. People should not do that anyway …
… Anyway, in addition to the ARPA law, you also need to be aware of the National Historic Preservation Act (NHPA) …
… In fact, according to this law, if you are searching in this state, then ensure that you do not end up digging anything that you believe to be an artifact or anything that is believed to be older than 100 years old … This law is especially to be followed if you are detecting on any State Lands.
If you are exploring a private property, then do not do so unless you've got a written permission from the landowner!
When it comes to using a metal detector in Nebraska town, village, and city parks, you need to confirm the required regulations with the local officials of that place … I personally always recommend that since laws and regulations could change over time!
Furthermore, different cities in Nebraska have different requirements for detection activities in general! For example, the city of Omaha requires you to have a permit if you want to detect in any of the city parks. The fee for getting such a license is $1 annually or $5 for a period of 5 years … This could change in the future.
In this state, it is illegal to explore any national park, recreational area, or at any national monument using your machine. It is also illegal to do so on land and water bodies owned by the Bureau of Reclamation Lands and Water Ways.
Where should you go detecting in Nebraska?
The state has a rich history as it is believed that people inhabited the land of Nebraska for thousands of years…
… In fact, when the Europeans first arrived, there were already many Native American tribes that were living across the land. From the Cheyenne tribes to the Lakota Sioux people, the state has a rich history of Native Americans inhabiting the land.
With so much history, it is no wonder that the state is a huge draw for detectorists wanting to try their luck at finding valuable artifacts and Native American relics along with other valuables. Here are some of the best places that you should target in there:
Ball Cemetery in Springfield
Antelope Park in Lincoln
Grounds of the Centennial Hall in Valentine – the grounds houses the oldest standing high school in Nebraska. Be sure to get permission before detecting, though.
Seven Sisters Road in Nebraska City
Barnard Park in Fremont
Devil's Canyon in North of McCook
Blackbird Hill in Decatur
Hummel Park in Omaha
The Courthouse and Jail Rock Formations near Bridgeport along the Oregon Trail
Chadron State Park
Fort Falls
Sunken Gardens
Oglala National Grassland
Toadstool Geologic Park
Calamus River and Reservoir
Indian Cave State Park
Along the Cowboy Trail
Lewis and Clark State Recreation Area
Chimney Rock
The many ghost towns in Nebraska are also excellent spots to have success detecting. Some of the ideal ghost towns to visit are:
Antioch
De Soto
DeWitty
Kearney City or Dobytown
Hecla
Lemoyne Ghost Town
Here is a Decent Detector for Nebraska Soil!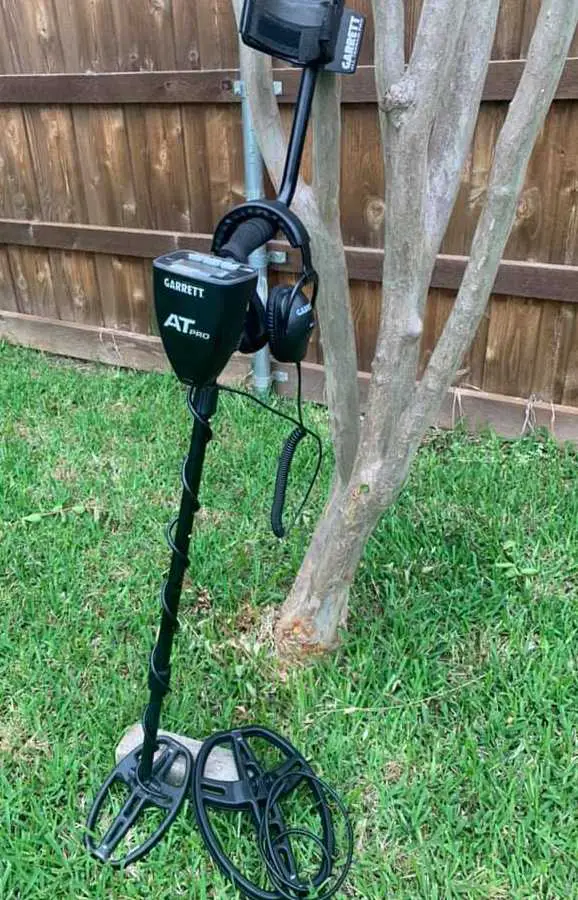 The dominant soil type that can be found across this state is the Holdrege soil. This type makes up for around 1.8 million acres in south-central Nebraska, and most areas where this soil is found is used for growing crops, pasture, or is used as rangeland.
This is a deep, nearly level to sloping, and well-drained soil found on the uplands!
One of the best metal detectors for detecting on Holdrege soil is the Garrett AT Pro (Check it Here on Amazon)!
The AT Pro is a fantastically sleek and agile device, and the biggest benefit is that it can be used across all types of terrain, which comes in handy when you are detecting in a state such as Nebraska.
This model is highly recommended for finding jewelry, coins, relics, and even in beach and freshwater environments. Indeed, it is a fully waterproof machine and can be submerged up to 10 feet in water.
Some of the key features of the AT Pro include:
All-terrain visibility
Digital target ID
Fast recovery speed
Ground balance
15 kHz frequency
This model is known for being extremely durable, having a considerable amount of functionality, and for its overall quality. The discrimination feature of the device allows you to easily distinguish between ferrous trash and non-ferrous targets you are actually aiming for.
Finally, if this model doesn't fit your budget, You might want to have a look at this Cheaper Model Here on Amazon! It is a Fisher Device that doesn't represent a significant learning curve.
Searching & Prospecting for Gold in Nebraska…
Generally, do not expect to find any gold nuggets in this state! However, there are some chances to find very fine gold using a decent device.
You can find fine placer gold from the rivers that are coming from the rich grounds in Wyoming and Colorado and continuing through Nebraska.
Since the primary source of this gold is quite far, it is unlikely that you will find anything too big. In Nebraska, it is possible to find some gold in the North and South Platte Rivers. You can also search for gold closer to the border areas with Colorado and Wyoming.
Fine placer gold has been reported along the full length of the North and South Platter River, so it is best to try searching there first.
If you are in the eastern part of the state, then there can be some gold that was left over by the receding glaciers from Canada (Learn more about using your detector in there). However, this gold is challenging to locate and very fine in texture.
You can also search the Big and Little Nemaha Rivers and their tributaries. The Missouri and Blue Rivers are also worth checking with a high-quality detector such as the AT Pro.
A creek known as Muddy Creek in southeastern Nebraska is known to have fine-textured gold in the limestone and the false bedrock of the compacted clays in the creek.
In the same creek located south of the town of Auburn, there have been reports of fine gold being found, so it might be worth checking it out!
Some finds that you should expect there?
Searching in Nebraska is bound to yield interesting finds such as fossils or arrowheads! Apart from this, you will commonly find ancient and modern coins, Native American relics, jewelry, buttons, old bottle caps …
If you are interested in looking for buried treasure, then this state is one place where you can expect to find tons of buried treasure. It is especially famous for the buried treasure of the outlaw Jesse James, who supposedly hid his treasure on the Catron Miyoshi Fruit Farm.
Another treasure you may find in there if you get lucky is the Quantrill's Raiders treasure. Legend has it that the residents of Bloomington, during the Civil War, buried their valuables here.
So take out your machine and start searching – you never know when you might get lucky and come something with tremendous value!
Are there detection clubs in this state?
The hobby has gained lot of popularity in Nebraska. This has produced several metal detecting clubs over the years in the state that facilitates group detecting activities for enthusiasts of the hobby.
Some of the better known clubs in there include:
Fremont Adventurers
Great Plains Heritage Hunters
Nebraskaland Treasure Hunting Club
Midwest Historical Detector Club
NE Nebraska Detecting Club
Midwest Diggers
Midstate Metal Detector Club
Mid Plains Prospectors
Detecting in Nebraska Parks!
If you want to detect in the state parks of Nebraska, it is best to call ahead and find out about their specific regulations!
Many state parks give you on-the-spot permits to detect … If there are any areas that are out of bounds, you will be notified accordingly about staying away from such locations …
… Usually, there is a board or sign placed at such prohibited areas as well.
Some of the best state parks in Nebraska that you should try are:
Platte River
Indian Cave
Niobrara
Ponca
Chadron
Windmill
Merritt Reservoir State Recreation Area
Mormon Island State Recreation Area
Eugene T. Mahoney
Get your detecting permit!
Permits in this state could be obtained from the Parks and Recreation offices of various towns throughout Nebraska …
… It is possible to either get a yearly license, which costs $1, or you can get a five-year permit at the cost of $5.
Many of the state parks also give out on the spot permits when you approach their offices.
The form for applying for a permit is readily available on the website of Parks and Recreation, and you can fill it up and mail it to the concerned office.
It could take around a week to hear back from them, give or take!
Conclusion
I won't lie to you; at the beginning I wasn't really aware that this state could have some potential for metal detection hobbyists! But after I've done some researches, I've even hired somebody to do further researches, I was simply amazed by the potential Nebraska could have in term of possible targets …
… So, I've decided to put together this Post, hopefully I will save your time and provide you with all the information you will need to know about …
… Finally, Iowa is another good state to explore with your metal detector! Check it out.