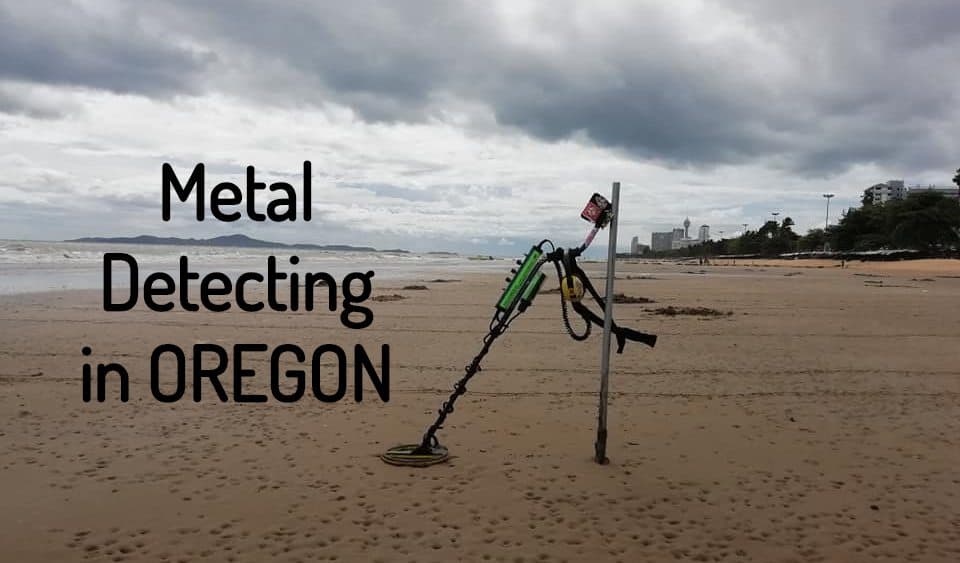 Oregon, known for its beautiful lakes and mountains, is also a great state for those who are looking to swing their metal detectors to come across some great finds!
Nevertheless, don't paying enough attention to the regulating laws would probably be a mistake … Indeed, it is crucial to understand that and respect to rules!
The reason why I am highlighting this aspect is simply because I don't want you to get into any sort of trouble, even if this is pretty rare, I rather want you to have lot of fun practicing your hobby…
… In this article, I let you know about most of what you should know before you start exploring Oregon soil … Actually, I talk about …
The most relevant laws to stick to
Best locations where you should use your machine
Beach detecting there
Talk a bit about gold prospecting
Getting your permit there
Exploring rivers parks …
Plus some useful information …
Hope you're will find that useful!
What are the Metal Detecting Laws in Oregon?
The laws surrounding the hobby in Oregon are pretty simple and straightforward!
Unless the site is specifically mentioned in the list of approved detecting spots, you must have an approved detection permit to explore there…
… Indeed, the Oregon State Parks website has a detailed list of where you can go and detect without a permit!
Besides that, the state requires that you leave any items of potential historical importance where you found them and report them to the park manager…
… You must also turn in any items valued over $100 to the park manager or the owner if you are sure who he is (Anyway, that's an ethical behavior that we should have).
You can only use small knives, screwdrivers, or ice picks to dig, and the dirt and turf must be returned to its original condition once you are finished.
So, generally there is nothing too bad that you should worry about, just stick to these simple rules!
Where to go detecting in Oregon?
Because the state has such a rich history of settlers, there are plenty of places that you can explore! The most common and successful spots are the early trails called the Overland Trails and old mining towns in the east and south parts of Oregon.
If you do your research, you can find old sites along the Columbia River in which hobbyists have had consistently lots of success in the past!
You also have to be on the watch for old campsites that the travelers used to rest as most of the trails are covered up and hard to find.
As far as the mining towns, those are mostly in the eastern and southern parts of the state. Pretty much anywhere the miners ended up relaxing for a while is a good bet, but the Rogue, Applegate, Umpqua, and Illinois Rivers (Learn more about metal detecting in Illinois) have had a lot of success in the past as well.
A Good Detector for Oregon's Soil!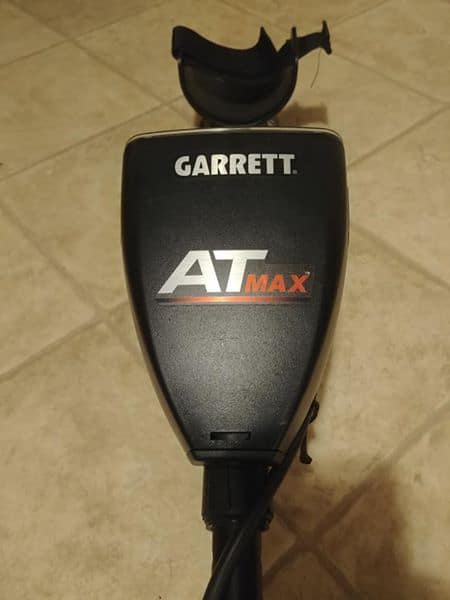 This State is known for its diversity when it comes to Ground Types! There is many types of landscapes that you might deal with while using your detector throughout Oregon!
That's why it is a safe idea to use a multi-terrain detection device that can perform just fine on most kinds of grounds! The Fisher F22 (Check it Here at Amazon!) is a very good choice, better yet, knowing that it is not that expensive … Otherwise, if you are willing to invest in a much more established device, then I seriously recommend the Garrett AT MAX (Check it Right Here at Amazon!), it is one of my favorite detecors!
The latter is an upgraded version of the popular Garrett AT Pro, and brings higher performances on all the features, including sensitivity, depth, ground balancing, accuracy, recovery speed …
Gold Prospecting in Oregon …
Basically, the law prohibits you from keeping anything that is over $100 in value!
This means that most god nuggets or things of that sort need to be reported and turned over … This being said, the rivers in Oregon seem to be the best places to look for gold!
The Applegate, Burnt, and John Day Rivers are all hot spots for finding valuable items including the ever looked for gold!
For more info about this Topic, I highly encourage you to have a deep look at this Gold Prospection Guide! I am sure you will end up learning lot of helpful tips to come up with this Valuable metal in an efficient way!
What other finds should you expect there?
With all of the history in Oregon, it is not surprising to find lots of exciting and really old items!
There aren't too many reports of treasure in the state, but gold and other precious metals used to trade during that time period have been found in the past…
… Be on the lookout for other trading items and things of that nature. Silver is a common find, so don't be surprised if you find some exciting trinkets!
Beach detection in Oregon …
Just as a reminder, you must have a permit to do any detecting on beaches not listed on the Oregon State Parks website!
However, some open beaches are Agate, Driftwood, and North Jetty Beaches. Since running water will keep the shore changing and moving, beaches and riverbanks are pretty common areas to see other detectorists!
With history like that and opportunities waiting around every corner, it is not surprising that so many people would flock to Oregon shores to do some exploring!
Below a short list of some beautiful beaches that you should go for:
Roads End State Recreation State
Cannon Beach
Cobble Beach
Pacific City
Gearhart Beach
Harris Beach State Park
Exploring Oregon Parks
As stated previously, some parks in the state are open to the practice of the hobby with no documentation and some require you to have an up to date permit!
Again, just check the list on the Oregon State Parks website to see which parks you can go to without permits…
… Some good recommendations for parks to start at are the Gov. Patterson Memorial, Honeyman SP Group Camp, and Munson Creek Falls!
They are all open sites that do not require permits if you are in the right areas!
Below a list of parks you may want to head into:
Heritage Landing (Deschutes)
Prineville Reservoir State Park
Minam State Recreation Area
White River Falls State Park
Tumalo State Park
Cape Blanco State Park
Hoffman Memorial State Wayside
Detecting in Oregon Rivers
If the area you want to go to is owned by the government, again, just have a quick check at the official S. Park site to make sure that it is eligible without a permit …
… Otherwise, just contact the phone number provided on the website to learn about exactly what it takes to be granted a permit!
The Burnt River seems to be a popular place to start along with the Powder River that still has gold running in it. Starting there is a good place to find successful and exciting discoveries!
Other than that, there are many rivers that you may want to head to:
Chetco River
Chewaucan R.
Clackamas R.
Clatskanie R.
Clear Fork
Luckiamute R.
Malheur R.
Marys R.
South Santiam R.
South Umpqua R.
South Yamhill R.
Are there detection clubs in Oregon?
There are several clubs in there that you can join or at least ask advice from and/or participate to their events!
A lot of them are focused on finding gold as well. This makes them very adaptable and fun to work with …
… One club that looks like very active and exciting is the Bohemia Mine Owners Association located in Dexter that has meetings every third Tuesday of the month at the Springfield Elks Lodge.
There are a lot of clubs in Portland as well. No matter what part of Oregon you are in, you can find people who enjoy the same hobby as you! Thus, why not initiating a club yourself …
Detecting in Oregon Ghost Towns …
There are a lot of old towns in there that hold a lot of potential for hobbyists!
The most valuable finds have been around the old mining towns, though. Especially in the eastern and southern parts of the state, you can find old settlements and towns that the miners used to live in…
..This means that some of their belongings could still be there! Whatever they traded with or used to live might be waiting for you to find! A lot of old towns are around Grants Pass and Medford, so that's a great place to start.
Getting a permit there?
Getting a permit to detect in Oregon is easier than most of US states! Just call the park you want to go to and talk to the park staff and manager if possible!
If the park does not have staff, you can call the closest park office and talk to them about getting a permit. The number as for now is 1-800-551-6949 (may change in the future), and you can call them from 8:00 am to 5:00 pm Monday to Friday.
Metal Detecting in some of Oregon Cities
There are many cities of the state that you may want to visit and swing your beloved detector! Below I list some examples; hopefully you will get some cool ideas …
1. Ashland
Ashland is an awesome place to use your detection device!
There is at least one popular club called the Park Pirates, and the forums show that people are actively searching the area for good spots and exciting finds…
… One surprising suggestion regarding places to start practicing your hobby is off season ski-slopes! When the snow melts, there are lots of exciting trinkets that people have dropped along the way just waiting to be found.
2. Eugene
Although there seem to be some stores in Eugene that sell equipment, it doesn't look like there are as many active clubs or forums in there!
From what I see, I assume that there are a lot of people who have detectors and are interested in the hobby around Eugene, but maybe not as many exciting spots to h.unt in…
… Perhaps the manufacturers are located in Eugene ad have their stores there as well.
3. Portland
Portland has a very active metal detecting community!
There are a couple of stores that supply equipment and all related accessories one would need to start participating in the hobby…
… There are also some clubs like the Oregon Treasure Trail Society. Forums report a lot of fanatics that are looking for buddies to go on adventures with!
They also report that you need to make sure to have a permit for any parks that you go into, so be careful wandering into any places that are marked as state property!
Conclusion
If you are a hobbyist (I am sure you are!) who lives in Oregon or with the intention to visit the state and spend some time there soon, then you really should realize the numerous opportunities to come across some highly valuable finds there …
… I don't want you to miss on this opportunity by any means!
Just make sure that you follow the rules and that you are heading to the right places, then you should be doing just fine!
Finally, if you are looking for another cool country to explore, then I highly invite you to have a look at this country!