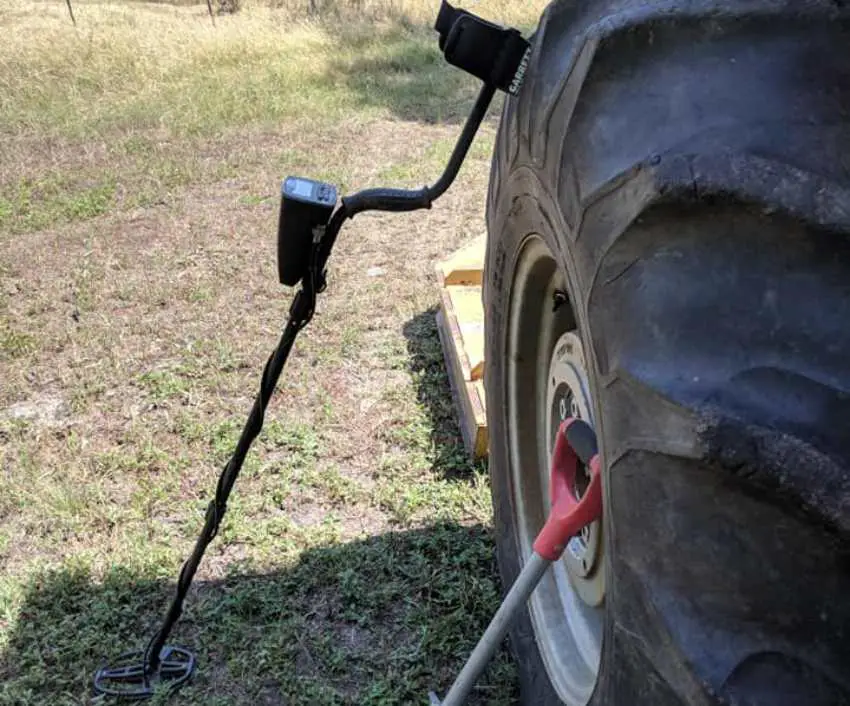 South Dakota, is an underrated state when it comes to metal detecting, valuable finds and all that sorts of stuff … Indeed, this state holds some serious potential that not many people are aware of …
… Just make sure that you know the most relevant laws governing the hobby out there and stick to these, so you won't have any unnecessary trouble!
In this short Post, I give you more details about the rules you should respect there as well as many other cool topics, I am sure you will find pretty helpful!
Let's dive straight into it…
What are the detecting laws in South Dakota?
The primary law that regulates this activity in the state is the Antiquities Act of 1996! Furthermore, 2 other regulations that need to be considered are the:
National Historic Preservation Act (NHPA)
Archaeological Resource Preservation Act (ARPA).
Indeed ,if you are using your detection device in this state, especially on state and federal lands, then you need to be extremely careful about not digging up anything suspected to be an artifact or any object that is potentially older than 100 years.
For private properties, you need (obviously) to get a written permission from the landowner! While verbal permission from the property owner is fine, but it is always better and safer to get things written down…
… When it comes to state parks in South Dakota, then you need to obtain a permit from the state Game, Fish and Parks.
The law clearly states that no person is allowed to use a detector on lands that are owned, managed, leased, or under the control of the South Dakota Game, Fish and Parks Department without having written authorization from the department representative or site manager.
Where to metal detect in South Dakota?
Like the majority of the Midwest, this state does not feature on top of most people's tourism destination bucket list…
… However, this exciting place is a wonderful destination for those who want to explore the landscape.
The beautiful and mysterious hikes to the larger than life Mount Rushmore, there is something to be excited about for every detectorist who comes to South Dakota.
Here are some of the top places where you may want to swing your beloved detector (Please make sure beforehand that these places don't require a permit and that are not protected as historical patrimonies):
Sylvan Lake
Spearfish Canyon – there are eight hiking trails in the canyon, and you can easily spend hours venturing about. Try the Roughlock Trail that leads to breathtaking waterfall views.
Deadwood – especially ideal for gold prospecting
Cascade Falls
Black Hills
Black Hills Caves
Hot Springs
Lake Oahe
Riparian Trail in the Good Earth State Park
Devil's Bathtub in Spearfish Canyon
Cathedral Spires Trail in Custer State Park
The Notch Trail in Badlands National Park
Devil's Gulch (for the more adventurous detectorists)
Moriah Cemetery
Black Elk Peak
Okaton Ghost Town (Learn more about detecting in ghost towns)
Sioux Falls
Falls Park
Iron Mountain Road
Grounds of the Eastons Castle
Try this Metal Detector for South Dakota Soil!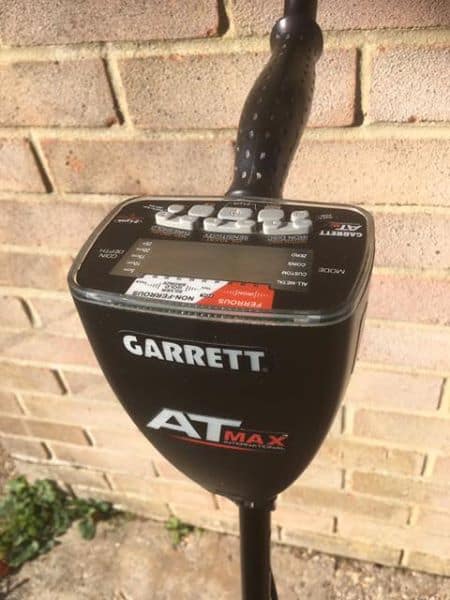 The unique landscape of this state has over 550 different soils, but the state is mainly known for the Houdek soil.
This unique soil is also the official state soil of South Dakota and is composed of glacial till and decomposed organic matter…
… In such type of soil, the detector I personally recommend is the Garrett AT Max (Check it Here on Amazon)!
Coming from the All-Terrain series from Garrett Electronics, the main features of this machine are:
A true all-metal mode
Z-lynk wireless audio
Improved electronics for greater depth
Iron audio
Digital target ID
Both automatic and manual ground balance
While having these unique and advanced features, the AT Max is also designed to be as simple to use as possible and is known as one of the most versatile model out there.
The AT Max comes with Garrett's well-known 8.5″ x 11″ PROformance DD search coil. This is a dependable search coil that provides some amazing depth and target separation.
If you want to search in the many rivers and lakes across South Dakota, then also the AT Max is a solid choice as it is fully submersible to 10 feet.
However, if you find this model not affordable for you as of right now, then you can still Check its little Brother, the ACE 300 Here on Amazon! It is pretty good as well …
Searching for Gold in South Dakota …
There is still plenty of gold leftover in the streams and creeks of South Dakota! Gold was discovered in there in the year 1874 in Custer County!
Even today, the Whitewood and Deadwood Creeks proved to be rich in placer gold. In fact, the town of Deadwood is known to be a rich gold area and still one of the best places in all of South Dakota to search for this valuable metal.
There is still a lot of gold left in and around the Homestake Mine for the hobbyist gold prospector, and the Black Hills will also prove to be a profitable area to search through. Millions of ounces in gold have been found in the counties of Custer, Lawrence, and Pennington.
Lawrence County – the home of the Homestake Mine, Strawberry Creek, Elk Creek, and Deadwood Creek, are all known to have placer gold. Even the Squaw, Annie, and Yellow creeks are known to contain substantial amounts of placer gold.
There is also a couple of lode mines located near the town of Lead where you can try your luck.
For more information, I invite you to check this Gold Prospecting Guide!
Some other finds to expect in there?
There is a lot of buried treasure that you can expect to find in there!
Apart from the regular items that you tend generally to find such as jewelry, relics, ancient and modern coins, one of the most significant find you can expect in South Dakota is gold.
The state is known for gold nuggets, and with the right detector (Check this Example Here on Amazon), you may be lucky to come across a really valuable target.
Here are some areas in where you may have better chances:
East Bank of Long Lake: Just east of Lake City, the Indian Gray Foot is said to have buried $56,000 in gold coins that were stolen from a

Minnesota

bank. The money is supposed to be hidden between two willow trees, inside a flour sack.
Treasure of the Bear Mountain: Located somewhere on the west side of this mountain, there is expected to be a treasure in gold that is today likely to be worth more than $1 million.
Treasure near Garretson: A member of the Hessie James gang supposedly buried a treasure near Garretson.
Shores of Hat Creek: A chest containing gold and silver coins are said to be buried just outside of Rumford.
Searching South Dakota Rivers!
The lakes and rivers of South Dakota are famous for their stunning beauty … These rivers are some of the state's finest features and also some of the best places you can search for valuables.
The state has endless miles of shoreline that will surely keep you busy for days on end, especially with stories of fine and place gold being found across these rivers.
When it comes to using a detector in the South Dakota rivers, there are no laws that prohibit the activity (at the best of my knowledge), but it is always better to get a permit to be on the safer side.
Here are some rivers where you can try your luck:
Big Sioux
Missouri
Cheyenne
James
Moreau
Belle Fourche
Grand
Are there detection clubs in there?
Due to the low popularity of the activity, there are no listed related clubs in the state!
There is, however, a gold prospecting club in South Dakota … Known as the Black Hills Prospecting Club, this club focuses on searching for gold.
There are several online forums dedicated that you can check to share your finds and know more about the hobby ..facebook groups are also a good way to find like-minded people.
Detecting in South Dakota Parks!
You can only use a detector in any of the parks in there if you have a prior permit!
There are 13 state parks in there, all of which are governed by the Department of Game, Fish, and Parks.
Here are some of the best state parks to check:
(S.P. stands for State Park)
Custer S.P.
Good Earth S.P.
Palisades S.P.
Bear Butte S.P.
Newton Hills S.P.
Oakwood Lakes S.P.
Fort Sisseton S.P.
Sica Hollow S.P.
Roy Lake S.P.
Lake Herman S.P.
Get your Permit there
Again, the South Dakota Department of Game, Fish, and Parks gives out the permits required to be active doing this hobby!
There is an online form that you can print out from the website of the Department…
… After filling out the form, you need to mail the permit application to the following address (This address might change in the future):
South Dakota Game, Fish, and Parks
Division of Parks,
523 East Capitol Avenue
Pierre, SD 57501
You will get the written authorization within a week or so if no issues! The permit should also mention any conditions for the permitted use specific to any applicable area.
Conclusion
To be honest, I was not that motivated at the beginning to put together this Post … I thought that the state has no significant potential in terms of finds, so such a post would not be worth it …
… Obviously I was wrong, since I've become aware of the Gold potential this state has, I've immediately changed my mind!
Really, hope you'll find this piece of content pretty useful for you…
… Finally, if you are looking for other cool states to search, then have a look at this metal detecting article in New Jersey! I am sure you will learn a ton.