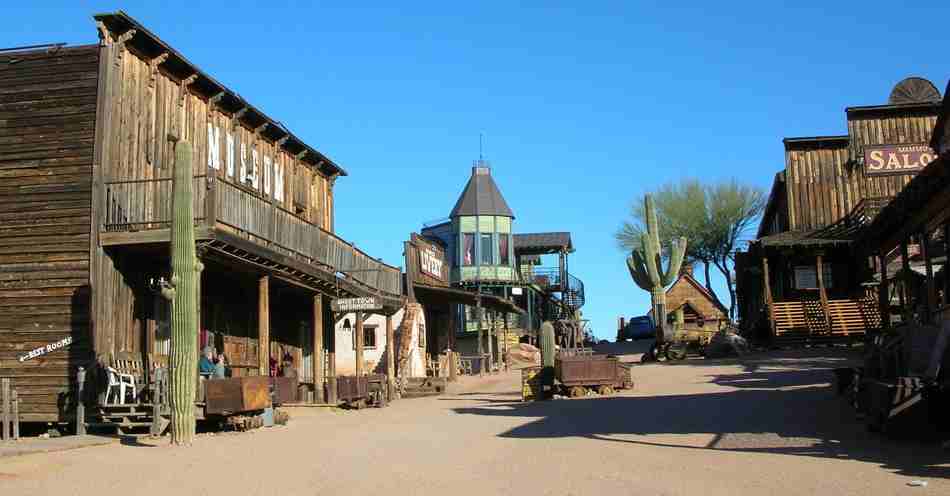 Anybody who is actually serious about metal detecting has at one point or the other explored ghost towns.
But what does this word even mean? Ghost towns were communities that used to thrive at some point in time, but for some reason, they were deserted and everyone moved on.
While it is indeed an unfortunate situation, ghost towns remain a great place to use your beloved metal detector!
In this Post I will provide you with more information about detecting there and some examples of machines that you should use! I will also give you many examples of G. Towns that you should you may want to target inside and outside the states …
Is it legal to detect in Ghost Towns?
Generally, this always depends on the country and/or state you are detecting in! For example, if you are exploring a country like Russia or Portugal, then in most cases it is not legal unless you've got the necessary License …
… However, in most American states, for examples, there is no clear law prohibiting the activity there. That's why it is pretty common to find hobbyists trying their chance!
For me, it is always better to ask at the local authorities whether or not you can go ahead with detecting in these ghost towns. Confirming will help you avoid any trouble with the law.
And just like you would with any other detecting sprint, you need to research, prepare, and keep in mind your safety when you got for a production expedition in a G. town…
… If you find out that a specific one requires a permit or authorization, then you probably should apply to it! In fact, this just mean that it is most likely under-explored, which leaves the room for some interesting finds!
Detectors that will work fine for Ghost Towns (Cheap Examples)
Some of the best metal detectors for hunting in a ghost town are described below. I am recommending them simply because they've good discrimination capability!
Indeed, it happens frequently that you end up getting false signals! Thus, wasting lot of time … Discrimination is a big factor in this case!
1. Garrett Ace 200
The Garrett Ace 200 (Check it Right Here on Amazon!) is one of the finest devices you can use for searching in a ghost town!
It comes with a:
Graphic target ID cursor
Variable sensitivity control that adjusts to up to 8 levels of sensitivity to allow you to detect on different ground condition
Continuous target depth indicator
Electronic pinpointer for easy recovery of your target.
Good Discrimination capability
It is also easy to use and easy to tune, making it ideal not only for hardcore detectorists but also for beginners.
2. Bounty Hunter TK4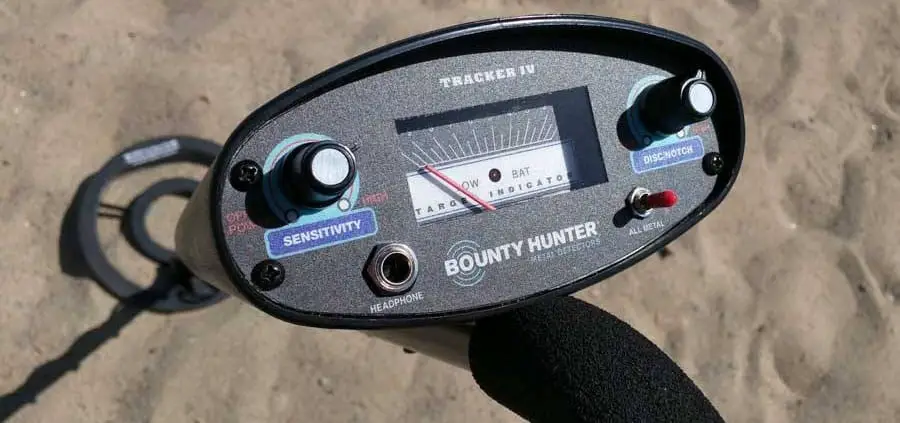 This Bounty Hunter model (Check it Right Here on Amazon!) is a fully automatic detector that has a good ground balance with squelch-technology to eliminate any false signals.
This will come in handy when you are detecting in ghost towns as you don't want to be going around digging up trash.
There is also a 1-touch depth control that makes this model easy to use along with push-button discrimination.
Digital target identification display with 3-tone audio feedback for detection is also included. Being waterproof, the detector is ideal for use if you are close to beaches, rivers or lakes.
3. Winbest Pro Edition by BARSKA
This is another good device for use in this case which is also very Cheap! (Check its Current Price Here on Amazon!)
It has 2 operation modes that allow you to custom detect. There is also an all-metal mode search that helps you detect different types of metals with auto ground balance, as well as high sensitivity.
The adjustable stem and the adjustable armrest makes it easy for you to detect literally in any condition.
What finds you should expect there?
It is possible to come across many exciting finds when you go detecting in a ghost town!
You never really know what you will find there and you almost always have a great chance of stumbling onto a small cache of valuables.
There is a whole multitude of things you can find:
From old relics from the abandoned buildings and businesses to individual coins, tokens, small caches, or even Civil War relics if the ghost town you are hunting in fits the time frame.
Some detectorists have even found some valuable and old bottles, which ended up being worth a lot of money.
Square nails, trade tokens, saloon tokens, ancient tools, and all other types of worthwhile relics can also be found there.
For more finds ideas check this awesome article!
Detecting in mining Ghost towns – what you should know
Mining is usually one of the things that bring considerable growth to these abandoned G. towns in their heydays.
It is more than like that once the mines closed down, the town was abandoned!
For example, following the discovery of gold in California, many prospectors ventured into other nearby states to search for gold and silver, and as they moved from town to town, these ended up becoming abandoned towns over a period of time.
When you detect in mining ghost towns, you have to be very careful.
You need to be sure about where you venture out with your detector so that you do not end up falling into any of the old mining tunnels.
Sometimes the ground underneath tends to just give way from years of mining underground. So be extremely careful about where you are stepping.
Going through the town's old maps will help you determine where you should be detecting and which places to steer clear from.
For more info about this topic! I encourage you to have a deep look at this Gold Exploration guide! You will learn some interesting info on how to come up with Gold regardless of your locations …
Detecting in Old ghost towns – what you should know
For Old G. towns you simply should be able to recognize those using old maps! It is important to differentiate between recent ones and old ones …
In fact, old ones are much more promising in term of finds!
For example, the coins you might come across there will have on them much older dates, thus much more historical value that you can add to your collection or trade for significant amounts of money …
Best ghost towns for metal detecting inside USA
Visiting any of these ghost towns will be like a blast from the past for any detectorist, as you stroll through the dusty roads to get a glimpse of an era long gone.
For any hobbyist, ghost towns hold a strange attraction and they allow you to detect in some out of the ordinary locations!
Inside the United States, there are some great G. towns that you can visit and explore:
Thurmond in West Virginia
Virginia City in Montana (Learn

where to metal detect in Montana

)
Bodie in California
Bombay Beach in California
Orla in Texas
Kennecott in Alaska
Centralia in Pennsylvania
Rhyolite in Nevada
Cahaba in Alabama
Cody in Wyoming
Afognak in Alaska
Castle Dome Landing in Arizona
Bara-Hack in Connecticut (Learn

where to metal detect there

)
Saint Johnstown in Delaware
Kalapana in Hawaii
Best detecting ghost towns outside USA
Outside of the US also there are many G. towns you can explore. Some of them include:
Millwood in South Africa
Agdam in Azerbaijan
Kangbashi New Area in China
Niya in China
Thames Town in China
Mandu in India
Ross Island in India
Kuldhara in India
Soltaniyeh in Iran
Hashima Island in Japan
Bukit Besi in Malaysia
Mologa in Russia
Butugychag in Russia
Doel in Belgium (learn more

about detecting in Belgium

)
Viivikonna and Sirgala in Estonia
Beaumont-en-Verdunois, Cumières-le-Mort-Homme, Haumont-près-Samogneux and many others in France
Bardowiek in Germany
Argentiera in Italy (Learn more

about detecting in italy

)
Conclusion
I have to say that even if you've got many years of experience with this hobby without experiencing ghost towns, this will always be something missing for you!
That's why, I really wanted to put together this Guide so hopefully you will have more helpful information upfront …
… Finally, if you've already experienced this, I would love to learn about your experience and finds in the comment section below! Other hobbyists will learn from you as well …
… BTW, if you are are interested in exploring other similar locations! Then you definitely should have a check at this Fields Detection Guide! I share with some solid tips in there!