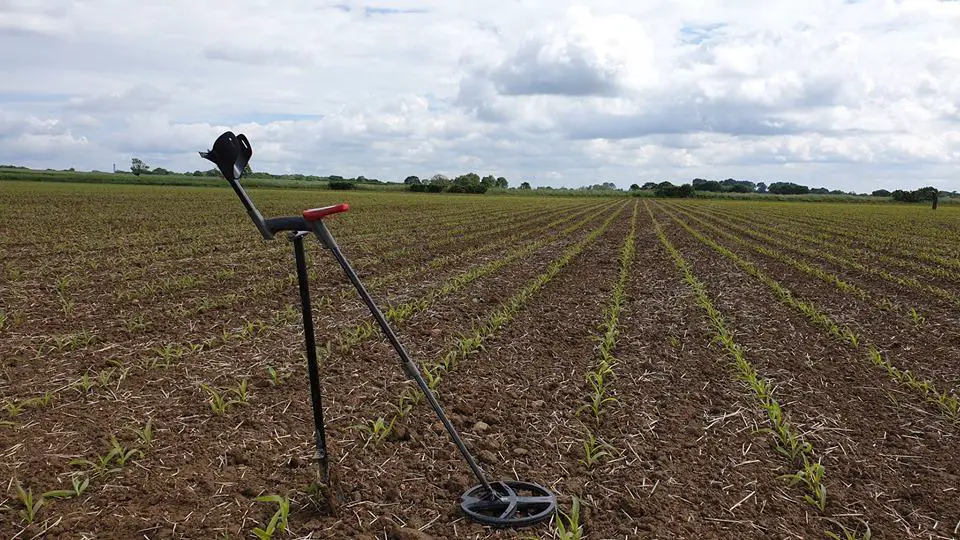 Turkey is a country that I respect and admire a lot; it attracts millions of tourists from all over the world, and has a rich culture with an old and worthy history …
… And me as a Metal Detecting fan, I felt it is time for me to put together this mini-guide in which I talk about most possibilities that hobbyists have to consider for the hobby in this country!
I'll try to make things look as simple and as practical as possible!
… Indeed, in this Post I address the following topics:
Locations you should consider, especially at the beginning
Few rules that I found relevant and that you should consider
I recommend a detector that seems to work fin in Turkish soil!
Some beaches I think you should explore
As well as additional tips and info …
Let's get into it!
What are the metal detecting Laws in Turkey?
As I've referred to in the beginning, the country has a rich history, and its landscape is steeped in fabulous treasures! There are many stories about various mysterious treasures and associated clues and maps that are handed down from generation to generation and also becoming a part of Turkey's popular culture …
… Nevertheless, there are strict laws that govern the hobby in there! If you want to treasure hunt with a detector, even if you want on the beach, you need to start by getting a permit…
… However, do not make the mistake of only relying on having verbal permission from your hotel administration.
Without having a properly written permit from the correct authorities in Turkey, the police can actually come and confiscate your machine, and they can also put you behind bars for detecting illegally.
The government is very strict about detecting illegally as there have been many incidences where illegal treasure hunters have found valuable treasures and removed them from the country without permission.
Where to go detecting in Turkey?
The country is one of the most beautiful places you can find in the world! It is home to some of the most historical and ancient monuments, which attract a lot of tourists as well as detectorists from around the world every year…
… When it comes to metal detecting, there are many places that are idea that include:
The Ghost Village of Kayakoy
Topkapi Palace
The old Bakırpaşa Mansion
Cemil Molla Mansion
The ground of the Molla Zeyrek Mosque
The underground cities in Cappadocia known as Derinkuyu
Sumela Monastery
The eerie site of Nemrut Dag
Mount Ararat – a historical place that can yield potentially valuable and historically significant items
Mardin's sandstone buildings
The area around Myra's rock tombs
Gemiler Island
This Detector is Good for Turkish soil!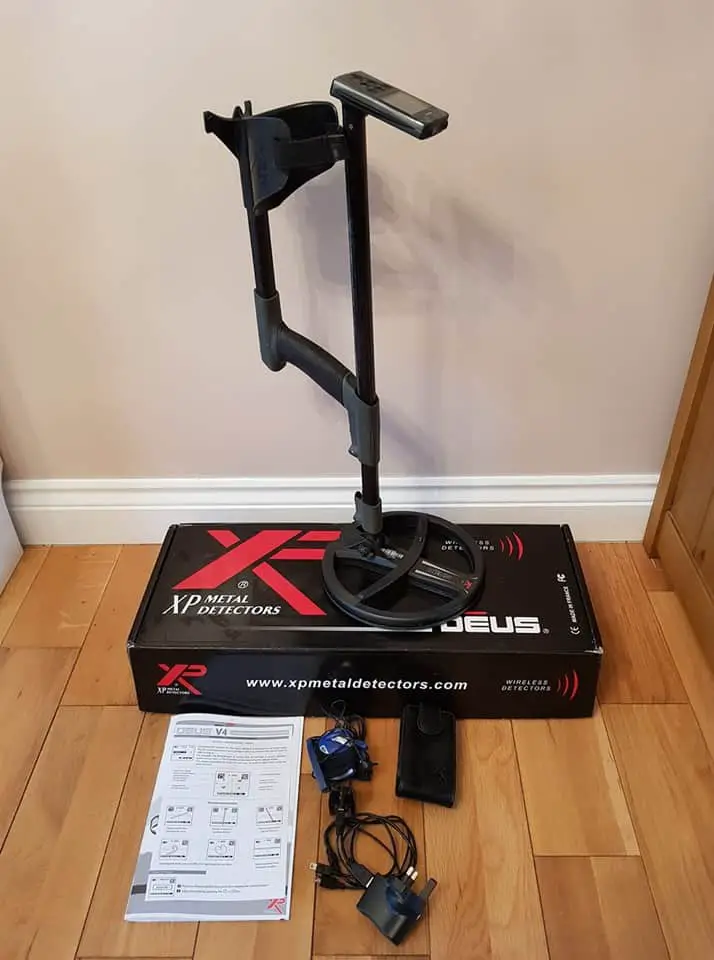 The climatic variation in Turkey has given rise to a great variety of soil types between the interior parts of Turkey and the periphery regions. There are seven major soil groups that are identified in Turkey…
… Red and gray-brown podzolic soils and brown forest soils are the most extensive type of soil found in the country. This covers roughly one-third of the country and occurs primarily in the mountainous areas.
For such soil type and for detecting in the mountains, the best detector for me is the XP Deus (Check it Here at Amazon!)…
… A slightly higher-end machine, it is ideal for iron infested areas, mountains, and works pretty well, even in beaches. There is no other device that can even come remotely close to the recovery speed and discrimination of the XP Deus. The device has a new coil that has added some dramatic new functionality to the metal detector.
The coil is known as the X35, and it is available in 9 inches, 11 inches, and 13 inches. There is also an integral battery. The X35 coil can use frequency from 4 to 28 kHz.
This is good for both beginners and professionals! It has a high target response due to the high-speed processor, and this plays an essential role in metal detection. It is lightweight weighing only 2.14 pounds, making it easy to carry around.
The XP Deus is also completely wireless, and you do not need to waste your time winding the wires on the rod before detecting.
Finally, if you are looking for a cheaper machine, you may want to have a look at my Favorite Cheap Detector Here at Amazon! It is a Fisher model that perform pretty well too …
Best beaches for detection activities in Turkey
Turkey is home to over 7,000 kilometers of coastline and people from all over the world flock to visit these beautiful beaches.
The country is also known for having one of the most fabulous hiking trails in the world, the Lycian Way. This is a great place to explore with your detector!
Keep in mind, though, that you need to have a written permit detect even on the beaches in Turkey.
Some of the ideal beaches in there include:
Kabak Beach in Fethiye
Blue Lagoon in Ölüdeniz
Cleopatra's Beach in Alanya
Patara Beach in Gelemiş
İztuzu Beach in Dalyan
Konyaaltı Beach in Antalya
Cirali Beach in Kemer
Butterfly Valley Beach in Fethiye
Kaputaş Beach in Kaş
Cirali Beach
Ovabuku
Icmeler Beach
Oludeniz
Gold Prospecting in Turkey …
Prospecting for gold in there is a fairly popular activity! The country is known for its many gold deposits, and has some of the oldest gold mines in the world…
… There are strict laws that govern gold prospecting in Turkey though!
You need to have a written permit to detect for gold with your detector. If you find gold, then you need to inform the authorities about your find!
For small gold finds, you are allowed to keep the same, but if the treasure is big and valued over a certain amount, then you will get a certain percentage of the treasure.
Some of the areas that are ideal for gold prospecting include:
Çanakkale Province on the Biga Peninsula
Areas near the town of Artvin in northeast Turkey
Izmir Province, especially in Efemcukuru village
What other finds are common there?
There are many interesting finds you can find in there! From ancient amulets to stamp seals to jewelry, there is no end to valuable items that can be discovered in Turkey.
Some of the commonly found items with in there include:
Rings
Necklaces
Amulets
Stamp seals
Ancient coins
Precious stones in jewelry form
Other valuable jewelry
Are there detecting clubs in Turkey?
The hobby has yet to gain mainstream popularity in Turkey due to which there are not many detecting clubs here …
… Recently, though, treasure hunters have gotten together and organized themselves under an association named Anatolia Treasure Hunters Training and Research Association.
However, this move has irked local archaeologists due to the rampant stealing of archaeological relics. Archaeologists want the group to be banned and more legal punishments to be put in place by the government to stop treasure hunting with detectors.
Getting a detection permit in Turkey?
If you want to get a permit there, you need to contact the Ministry of Culture and Tourism! The Ministry's offices can be found in various major cities across the country, and you can go there to find out the exact procedure involved in applying for the permit.
Do not fall into the trap of fake agents who can be found outside these offices and make lofty promises of getting a permit for you at a fee!
If you have a doubt about the procedure and are unable to contact the Ministry, then the best option is to get in touch with the local authorities to understand how you can go about the process of getting your permit!
If you are looking for ideas of places to metal detector withou the need of permit, then check this post.
Conclusion
Hopefully, I've got you a little bit excited to visit the country and try exploring it using your beloved machine! At the end of the day, this was pretty much my main goal: encouraging you to explore different places and worthy countries just like Turkey!
I am sure that you will enjoy the experience and come up with some amazing finds!
If you are interested in using your beloved detector in Europe, then I suggest you use it in Italy! There is a lot of potential in there …