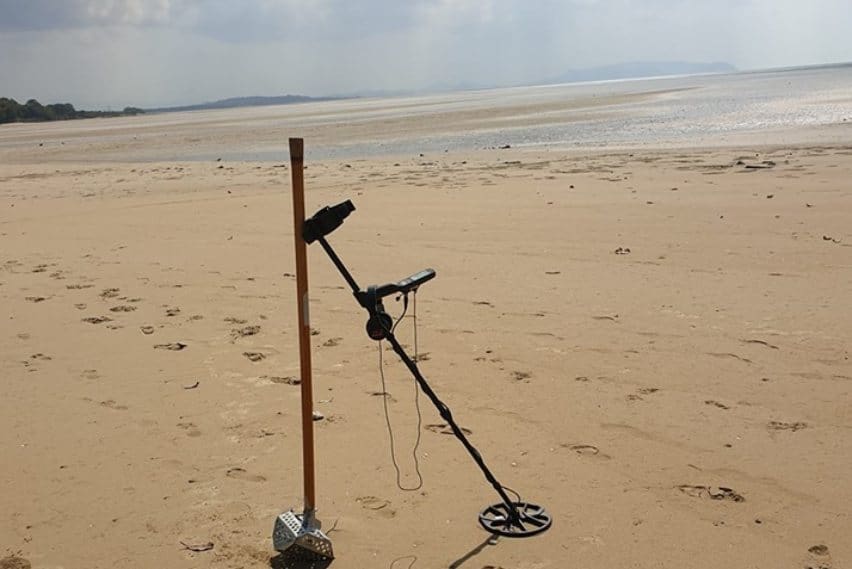 The state of Washington, known for its high production when it comes to apple, pear and sweet cherries, is also a got to for metal detecting hobbyists from all over the country …
… The only thing that you should not sleep on is the regulations and laws that governs and organize the hobby in this state … Otherwise; you may find yourself into some unnecessary trouble!
… In addition to this legal aspect, I address more topics:
Some Location examples to go for, especially at the beginning
I Suggest a decent machine for the state type of ground
What are the possibilities to find some pure gold there
I list few clubs that you may want to join
Detecting and Exploring Washington beaches
Without further ado, let's tackle those topics!
What are the metal detecting laws in Washington?
There are many exciting places in Washington for detectorists! You can explore and find some real treasure throughout the state. Opportunities are plenty in state parks, old mining towns in Washington, beaches, and old railroads, amongst other locations!
The hobby in this state is governed by the Antiquities Act of 1906! If you are detecting in Washington, especially on public or federal land, then keep in mind that you cannot dig up anything that is believed to be an artifact or anything that can be older than 100 years!
If you want to explore any private land out there, then you need to get a written permission from the landowner! A verbal permission should be enough, yet I would highly suggest you push for a written one!
For state parks, you will first need to check in with the local park officials, but detection activities are easily permitted in over 30 state parks throughout Washington.
You will need to first register with Washington State Parks and also comply with their regulations. However, detection areas vary in each park, so make sure that you find out which areas are out of bounds before you actually start!
Where to go detecting in Washington?
There are many unique places in this state that are perfect for exploring with your beloved machine!
Many of these are hidden away from the hustle and bustle of the cities and have many unusual stories associated with them.
Here are some of the best spots in Washington that you should explore:
Disappearing Lake in the Gifford Pinchot National Forest
Underneath the Aurora Bridge in Freemont – check out the Freemont Troll structure
Skystone in Bonney Lake
Mima Mounds
Twin Sisters
Hiking trail along Wallula Gap next to the Columbia River
Columbia Gorge
Blue Lake Rhino Cave
Black Diamond Cemetery
Iron Goat Trail
Old Cascade Tunnel
A Good Detector Recommendation for Washington Soil!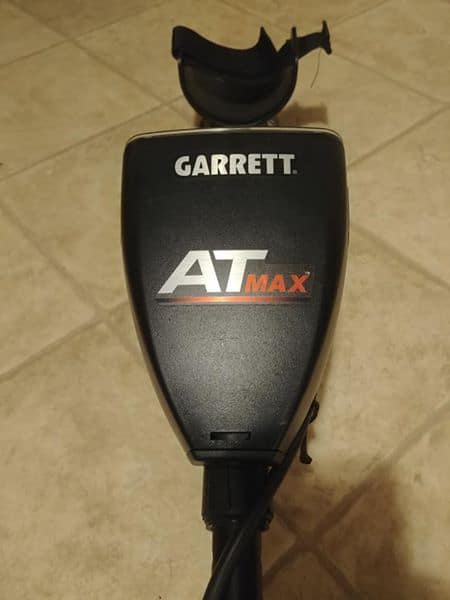 There are many types of soil that can be found across Washington. The predominant soil type found in the state is the Tokul soil. Tokul is also the official state soil of Washington.
The Tokul soil is a unique type of soil as it has volcanic ash and loess over glacial till. This soil type is typically found in lowland plains as well as glacially modified mountains and hills.
Such a unique ground type requires a unique metal detector as well. The Garrett AT Max (Check it Here on Amazon) is an ideal choice!
The AT Max is loaded with features such as a true all-metal mode, Z-Lynk wireless audio, improved electronics that provide greater depth, a digital target ID, iron audio, and both manual and automatic ground balance.
It is pretty simple to use and is ideal for both professionals who want a heavy-duty detector that functions across all terrains, as well as for beginners who are just getting the hang of the hobby!
The Garrett AT Max is known as the most versatile and advanced all-terrain (AT) VLF metal detector. It is waterproof, lightweight, and also has a built-in pinpointing mode.
It comes with an 8.5″ x 11″ PROformance DD search coil! The latter provides an excellent depth as well as target separation.
Being fully submersible to a depth of 10 feet, it is an excellent detector for hunting in rivers, streams, shorelines, or anywhere with shallow water.
Finally, if this model is a significantly above your actual budget, then you can check this Cheaper model Here on Amazon! It is a Fisher model that I generally recommend for beginners …
Searching for Gold in Washington…
There are plenty of opportunities for gold prospecting in Washington! Many detectorists armed with pans, sluice boxes, and detectors, have found gold across the state!
The majority of gold found here is fine and distributed throughout the rivers and creeks …
… Here are some of the richest locations where you can find gold:
Liberty – This was an affluent gold district at one point of time and the largest gold nuggets to be found in Washington have been mined here. Swauk Creek in Liberty is known to hold lots of gold.
Monte Cristo Mines – If you climb the northern Cascades east of Everett, you will reach the Monte Cristo mining district. This is a very rich lode mining area in there. Red Cloud Mine, Rainy Mine, Keystone Mine, the Remonille Mine, are just some of the richest mines in this area.
Kettle Falls Mining District – Located in the northeast corner of Washington, the Kettle Falls is aa perfect spot for finding gold. The Gold Reef Mine, Gold Hill Mine, and Sunday Mine as well as the nearby waters are all places where you can search.
Cle Elum River – Located near the town of Liberty, the Cle Elum River is a perfect spot for finding gold. This has always been a popular spot for gold prospectors. Many of the tributaries of this river are also rich in gold, including Fortune Creek, Silver Creek, and the Big Salmon Creek
Cape Disappointment – Located at the mouth of the Columbia River, Cape Disappointment has rich black sands with tiny deposits of gold throughout.
What other finds should you expect in there?
There is no shortage of hidden treasures in Washington that you can expect to find!
All across the state, there are places where it is rumored that treasure is buried and not yet been discovered. Some of the areas that are known for hidden treasures that you can expect to find include:
Washon Island in Bloom County – It is said that gold coins worth more than $200,000 are buried!
Sentinel Mountain – There is said to be a hidden treasure of outlaws buried inside a cave here!
Fort Columbia – it is believed that Captain James Scarborough hid treasure in the form of gold and silver coins under a cabin
Colville – Highgrader's Poor Farm treasure is believed to be buried near an old brickyard
Clark County – There are rumors of a rich mine hidden in the Cascade Mountains, located near the headwaters of the Lewis River.
Walla Walla County – Legend has it that bandits hid a number of gold bars near Wallula in the late 19th century.
Apart from these hidden treasures, you can also expect to find modern-day coins, ancient relics, jewelry, and many other valuable finds in Washington using decent detector.
Coins are one of my favorite finds by far, if that's the case for you, please have a look at these coin shooting metal detectors!
Detecting in Washington Beaches!
There are many beautiful beaches in Washington that you can explore to find great and valuable treasures right from the early days of white settlement in this area!
Beaches in Washington are also a great place to find modern treasures such as jewelry and coins.
There are many old towns along the Washington Coast that are known to be excellent places for metal detecting. The odds of finding older coins and ancient relics in these old structures are pretty high, and you will find many people detecting in these places along the beaches.
Some of the best beaches to explore in Washington include:
Alki Beach
Dykiki Beach in Denny Blaine Park
Madison Park Beach
Jetty Island Park Beach
Cama Beach
Seabrook
Point Roberts
Point No Point
Fort Worden Beach
Hobuck Beach
Rialto Beach
Ruby Beach
Semiahmoo
Copalis Beach
Ocean Shores
Half Moon Bay
Tokeland
Long Beach
Leadbetter Point State Park Beach
Cape Disappointment Beach
Are there detection clubs in there?
Due to the decent popularity of the hobby in this state, there are many detection clubs and online forums across the state!
Some of the well-known clubs in Washington include:
Metal Detecting Association of Washington
Cascade Treasure Club
Hood Canal Detectorist Club
Olympic Peninsula Treasure Hunter's Club
Pilchuck Treasure Hunting Club
Puget Sound Treasure Hunter's Club
Northwest Treasure Hunter's Club
Southeast Washington Association Of Treasure Hunters
Gold & Treasure Hunter's Club
Columbia River Searchers
P.A.A. Auburn Chapter
P.A.A. Western Washington Chapter
Bedrock Prospectors Club
Washington Prospectors Mining Association
NWMPC-NorthWest Mineral Prospector Club
P.A.A Western Washington Chapter
Detecting in Washington Parks!
Washington has one of the biggest numbers of state parks that allow this activity! You can search for treasure in more than 30 state parks throughout the state.
If you want to use metal detectors in the state parks, you will first need to register with the Washington State Parks!
You will also need to comply with the regulations, rules, and laws that govern the hobby in the parks. Keep in mind that some parks have specific areas that are dedicated solely to detection activities, while others allow free detecting throughout the park.
Make sure that you are aware of the rules of every park before you actually start and since these rules tend to change from time to time, it is best to check in with the park to find out the latest regulations before you begin your hunt.
Here are some of the state parks that allow use of metal detectors in the park:
(S.P. Stands for State Park)
Lake Wenatchee S.P.
Beacon Rock S.P.
Cape Disappointment S.P.
Larrabee S.P.
Ike Kinswa S.P.
Iron Horse S.P.
Rockport S.P.
Moran S.P.
Twin Harbors S.P.
Twanoh S.P.
Riverside S.P.
Getting your detecting permit
You can get a permit in Washington from the Parks and Recreation Department offices throughout the state. Many places do not require you to have a permit, but bear in mind that it is always good to have a permit on you in case if you run into trouble with the law.
You can find the form for getting the permit on the website of Parks and Recreation. There is an online form available for download, which you can fill and submit along with a copy of your valid photo ID and any previously expired permit you might be having!
The photo ID should also document your current address …
… You can then mail your application to the Parks and Recreation office in whichever city you are interested in detecting.
Conclusion
If you are living in or close to Washington or have a plan to visit this state in the near future, then you definitely should be aware that this is a huge opportunity to come across some unique and valuable finds!
The main purpose of this post is to encourage you to use your machine in different places than what you are used to … That's where the real joy of this hobby comes from!
For the record! Rhode Island is another sweet state that you can explore!