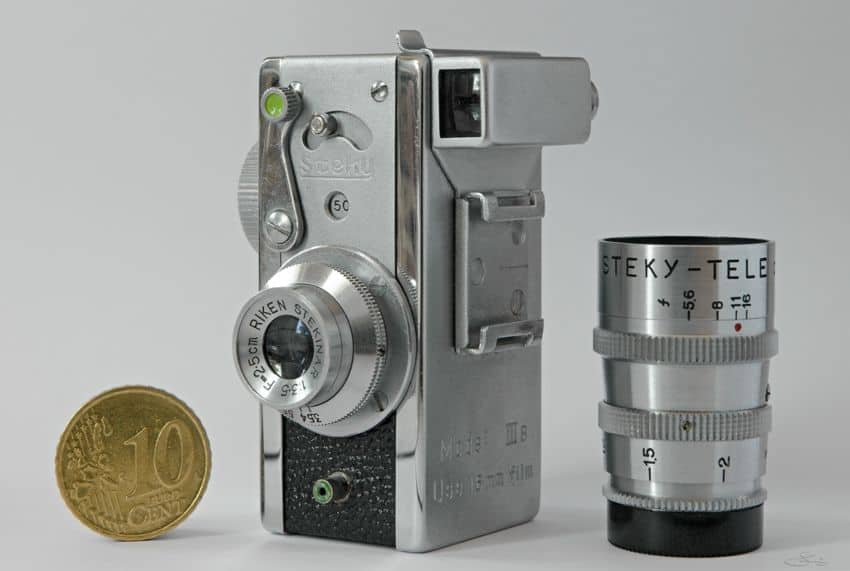 Your naked eye is excellent for observing the coin and appreciating the beauty of it! However, there are times when you need to observe a coin for microscopic details … And Coin cameras help with getting this done …
I am going to go over some coin cameras in hopes of helping you make a decision for your next purchase. Keep in mind, an old-school magnifying glass are probably enough, especially if you are a beginner, yet to get your collecting to the next level you will need to go through a solid camera!
They will also be helpful to document your coins so you could easily sell them online if you want to.
1. JIUSION 40 to 1000x Magnification Endoscope (The Best Choice)
Personally, I believe that JIUSION (Check it Here on Amazon) one is a very good pick! The 8-piece LEDs are bright, and the plastic stand locks into place. The camera is able to be adjusted in all directions.
This camera magnifies up to 1000x, so you know you will find even miniscule defects. Both brightness and focus are adjustable easily.
The overall construction of the endoscope is solid. I don't think a fall will damage this unit too much.  Yet, I can't say the same for the flimsy stand. Be cautious with it. I would recommend moving the stand as least as possible. Set it and forget it.
The endoscope focus range is 1mm to 90mmwith the magnification ratio of 40x to 1000x. Frame rate max is 30fps under 600 lux brightness. It records AVI files and JPEG or BMP for photo files.
Software:
This JIUSION Endoscope is available for all operating systems including Raspberry Pi. Additionally, has an Android app. Sorry, Apple, no mobile app support yet.
Pros:
Affordable
Easily to use
Value of money
Solid construction for endoscope
Cons:
Poor construction of stand
2. PLUGABLE USB 2.0 Digital Microscope
PLUGABLE USB 2.0 (Check it Here on Amazon) is an awesome choice for beginners and professionals as well!
It's built out of rugged plastic and will be ideal for introducing children to the coin collecting hobby. First off, I want to mention the adjustable neck design. For me, that's a good selling point because I like to adjust my microscope on the fly.
The built in LEDs are adjustable with a wheel and are behind a diffuser to combat glare. A feature you don't typically see with these types of coin cameras…
…Why would you want this? Collectors, in particular, can benefit from diffused light to help alleviate glare. Ideally, you want a softer light so you can view the coin clearly, without light blocking a defect you might otherwise miss.
It features a magnification range between 40x and 250x, however, the quality is dependent on the monitor and size.
Kind of a drawback when you are using digital magnification versus optical magnification. Still, quality is nice for what you pay for.
Software:
All operating systems can be used with Pluggable USB 2.0. Some Android devices are unable to use this device, do some research for yours. Apple mobile apps do not support this device.
Pros:
Flexibility
Windows and mobile supportive
Best for students and trainers
Portable
Cons:
Not as powerful as others on this list
3. Wireless Digital Wi-Fi USB Microscope 50X To 1000X Magnification Mini Handheld Endoscope (SEESI)
The name of this one is definitely a mouthful (Check it Here on Amazon), but it's because of all the features it comes with.
SEESI decided they wanted to throw everything into one endoscope. What happens when you do everything at once? Typically, you don't get great results, but SEESI managed to build a quality endoscope for a price rivaling true professional equipment.
Similar to what you have seen on this list, SEESI rivals Juision closely in build. Except, SEESI added in Wi-Fi for wireless capabilities with smartphones.
You get the stand, cable, adjustable wheels for light and magnification. The dust cover may not be as useful as you would hope.
Time will tell you whether or not it comes in handy. Personally, I would rather have the diffuser over a dust cover. But, the wireless capabilities make up for that.
This has a 2 million-pixel CMOS camera sensor built-in with a magnification range of of 50x to 1000x. It also records in HD at 1920x1080p.  And the most shocking feature is the 10-meter Wi-Fi connection.
Software:
All operating systems can be used with Pluggable USB 2.0. Some Android devices are unable to use this device, do some research for yours. Apple mobile apps are supported with this camera.
Pros:
Flexibility
2 Megapixel camera
1080p recording
Wireless
Cons:
Could be considered as Pricy
4. Elikliv 4.3 inch LCD Digital USB Micro Endoscope
The Elikliv 4.3 inch Endoscope (Check it Here on Amazon) is the only coin camera on this list to feature a LCD screen…
… No need for an external monitor or phone screen to use this device. I don't know about you, but my phone battery is precious to me. Which means I try to preserve my phone for stuff I can only do on it.
If I have the option to not use my phone versus another screen option, that's what I am going to do. The 4.3 inch LCD monitor on this endoscope is perfect for viewing my coins without having to rely on an external monitor.
The resolution on the LCD is only 720p and that's fine with me. You can still connect this device to a computer for viewing on your monitor. You get a magnification range of 500x-1000x with 8 LEDs to produce bright light for a clear view.
You have the option to save videos and photos to a TF card that is inserted into the LCD screen. Unfortunately, this unit does not come with a TF card.
This camera has a dual power supply option. You can take the camera off the base and stand for field work if you needed to. The rechargeable battery is charged by USB.
Software:
Windows XP and up are for sure work with this device. Apple I questionable and there is no mobile app support.
Pros:
Portable
Solid build quality
Base and stand
Cons:
Cost significantly more
Limited operating system support
5. Leanking USB Digital Microscope
I have not forgotten those looking for a budget coin camera! Indeed, I wanted to put Leanking (Check it Here on Amazon) at the bottom because the others deserve to be named first…
…However, that doesn't mean an inexpensive coin camera is not worth having. Rather, I wanted to include this one because of its low investment value. For two reasons, one being accessibility. Those with limited budgets should still enjoy the hobby.
The other reason is because investing in equipment and not sticking with the hobby is a bad mix. It's better to start with a small investment before moving to better equipment.
I believe Leanking had the same idea. They took what was working for other manufacturers and kept budget conscious buyers in mind. You get the 8 LEDS, 1000x magnification, and the flimsy stand plus a one-year warranty at an affordable price.
For beginners or those on tight budgets, get the Leanking USB and start viewing your collection for cheap.
Software:
All operating systems can be used with Leanking USB Digital Microscope. Android devices are able to use this microscope. Apple mobile apps do not support this device.
Pros:
Very affordable
Similar to most on this list
Supports all operating systems including Android mobile devices
Cons:
Flimsy stand
Build quality is questionable
Do Beginners need to use these coin cameras?
Do they have to? No. Can they? Yes. With all hobbies there are always expenses. Budget and level of interest are the best indicators on whether or not it's worth investing in a coin camera.
On one hand, you get the best magnification with scanning capabilities. On the other, it can be expensive to invest in equipment that isn't always necessary.
A hand magnifying glass (Check these good glasses) is probably the better option for a beginner. The money saved can be put to better use such as for storage or even better, more coins.
Now, if a beginner wants to take the hobby to the next level then yes, such an equipment should be considered.
Do Dealers need to use these coin cameras?
Absolutely! At the least a strong magnifier whether it's a camera or microscope.  Strong magnification is the only way to look deep into the surface of a coin to verify its authenticity.
Fraudulent coins exist and a dealer should have the tools to spot them. Another reason a dealer should own ones is because a normal human eye can't spot the all the defects of a coin.
When grading coins or checking for fake ones, it helps to take quality photos along the way.
Most on this list can do that for them. It can help a dealer to refer back to a photo instead of having to dig out the coin from a large collection.
 Is a good coin camera enough to tell the value of the coin?
Well, maybe yes or maybe no! Because a coin camera can tell if a coin is ancient, real or valuable. It is market which decides the actual value of the coin.
In determining value of a coin, many factors play a part. Recognized coin graders, such as PCGS, determine a coin's value based on its condition.
Miniscule scratches that you can't see unless the coin is under a microscope help determine a coin's value.
One tiny scratch can make a huge impact on the coin's value. Such a camera helps identifying these defects. Especially when using a coin camera with 1000x magnification.
Is a simple phone camera enough to check a given coin?
No, a phone camera is not enough! In all honesty, that is the truth. Some phone cameras can't take a clear photo as is, let alone try to a macro shot of a coin.
Also, features are limited with a camera phone. Once an image is blown up, a lot of the details are lost. Magnification, whether digital or optical, plays a big role in getting those details to appear clear and not distorted.
The coin cameras are designed for looking at coins real close. Something a phone camera can't do. However, you can get some decent photos good enough for organization.
 Are these cameras required to identify error coins?
They are not required, but they are useful in their own way! If you know what error you are looking for, then you could probably find most with a hand magnifying glass or a loupe.
A jeweler's loupe is useful for inspecting coin errors like double minting or letter spacing that is off.
You wouldn't need 1000x magnification for most errors. In fact, most errors are clearly visible.  If you wanted, you could take photos with your phone camera instead of relying on a coin camera to check for errors.
Finally, if you are new to the hobby, then I invite you to check these coin sets to start collecting properly!