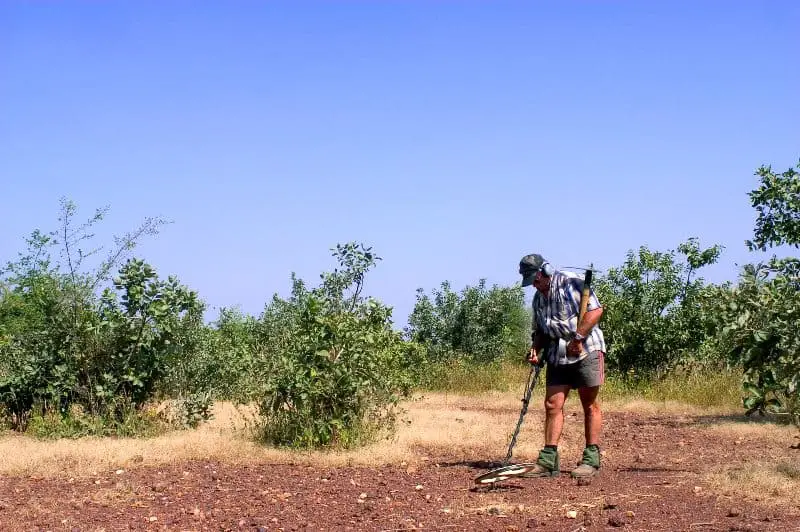 Go and ask any metal detecting hobbyist (whether he is a beginner or advanced) on what is the target he is looking for the most, 99 times out of 100 he will tell you "Gold"!
However, this is not easy, it is rather challenging …
Indeed, the most challenging part when it comes to finding gold is figuring out the places that are likely going to hold these it.
Good News: This article will help you learn about places with the higher chances of finding Gold. Some of those places should be accessible for you and some of them might be challenging to step foot into. Either way, by the end you should have a clear idea on your next step in your Gold Detecting Journey.
Places to find proceeded gold (jewelry) metal detecting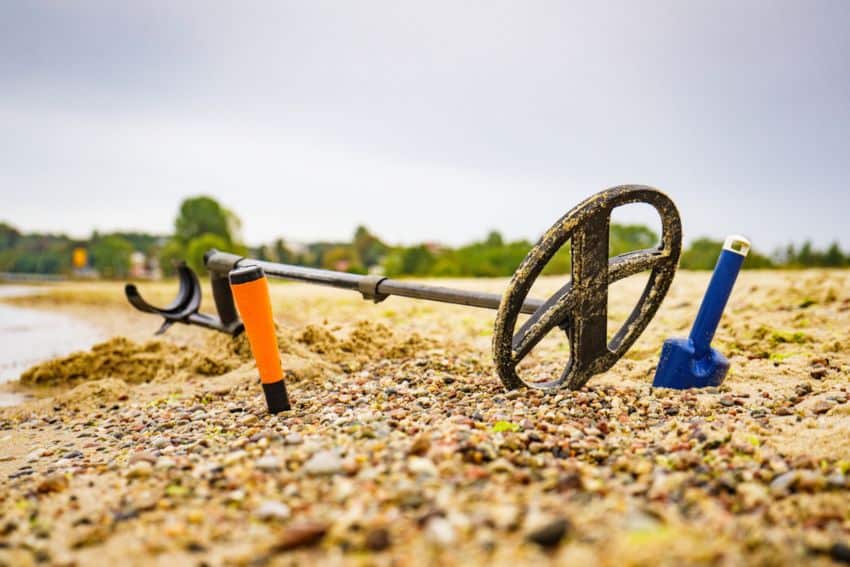 There is an abundance of processed gold to be found if you know where to look for it. Some of the reasons to focus on processed gold items while metal detecting includes:
There is a lot of lost and buried processed gold.
Items like jewelry and watches get dropped nearly everywhere.
Almost all metal detectors can pick up signals from gold, silver, bronze, and platinum, the primary metals that these items are made up of.
Now, where to look for processed gold items? One of the most common places to search for such things is the beach.
Endless amounts of watches, rings, necklaces, bracelets, and earrings made of gold were reported to be found by detectorists in there.
Indeed, people are busy playing volleyball, Frisbee, swimming or just having fun on the beach and do not realize these items fall off.
The articles are often loose, or their clasps break suddenly, only to disappear in the beach sand.
Recommendation: If you like reading books, then I highly invite you to check This Helpful Book about beach metal detecting.
A good tip is to search for places where former swimming beaches have been developed by businesses or eroded over time – breakwaters, harbor extensions, and other diversions that destroyed a once-popular beach area.
If you can locate such places on older maps, it is possible to discover a vast vault of lost jewelry and watches just waiting to be found.
Apart from beaches, you can also try searching at:
Parks
Gardens
Camping grounds
Swimming areas
And sporting arenas.
Best of luck!
Place to find raw gold (nuggets) metal detecting
During the gold rush in the US, a lot of gold nuggets got lost and stuck to larger rocks!
This is why many gold prospectors look for gold at places of old dredge piles.
Searching for gold nuggets takes time, lots of patience, lots and lots of research, and of course, the right equipment (Check this example here)
The best location to search for gold nuggets is in areas where they have been known to be found in the past. Out of these placer deposits and dredge tailing piles are most likely to yield gold.
Dredge tailing is the leftover scrap or remains after gold has already been recovered by dredging. On the other hand, placer deposits are made up of gravel and sand in stream and river beds where gold has been moving in the streamflow. Small amounts tend to accumulate over a period of time.
While most people assume that gold can only be found in specific states like Arizona, Alaska, Nevada, Oregon, and California, this is not 100% true …
In fact, gold has been found all across the US, so if you know where to look, you do have a fair chance of finding gold nuggets.
The first point to remember when searching for gold nuggets is to begin by studying the maps of states that were or still are producing gold. You can check such information at your local library or buy books related to prospecting gold or gold hunting with a metal detector.
After this, determine if the land you are interested in is federally owned or privately owned. There are specific regulations involved about hunting on such land and staking claim to any gold found on such land. You will more likely need to get permission to detect it on private or patented ground, thus increasing your chances of finding a nugget.
In placer deposits, gold particles may get freed from their original source along with other minerals like quartz and rock …
The separation of gold flakes and nuggets also occurs naturally by erosion or human activity like mining. In such cases, nuggets often get found on the outskirts of the original location.
This usually happens as the nuggets get carried out by a water body, where they then get deposited and settle alongside creeks or river beds, old washes, and similar spots.
Some of the best places to go gold hunting include:
Tailings from older sites of gold mines.
Old locations where gold was found before, known as old diggings.
In or near rivers/streams where gold can be panned.
Old reef mine dumps and slopes.
Helpful Tip: There are three important types of rocks to keep in mind while hunting for gold nuggets. These include gneiss, schist, and granite.
These three types of rocks have been found to be present in most places where other detectorists have found gold.
How to research those places properly?
As mentioned above, the best way to start searching for gold is to detect it in the same places where gold has been found before …
Of course, you may find gold in any random location as well, but gold is usually more abundant in areas where it has been found before, or historical documentation shows the presence of gold there.
The first step to start your research is to find out about the old gold mines, rivers, and creeks of the particular area you are interested in. Find out places where the early miners were known to search.
There are some indicators that you can rely on! For example, an open mine is obvious, but a small stream that was hand-placed hundreds of years ago might not be prominent.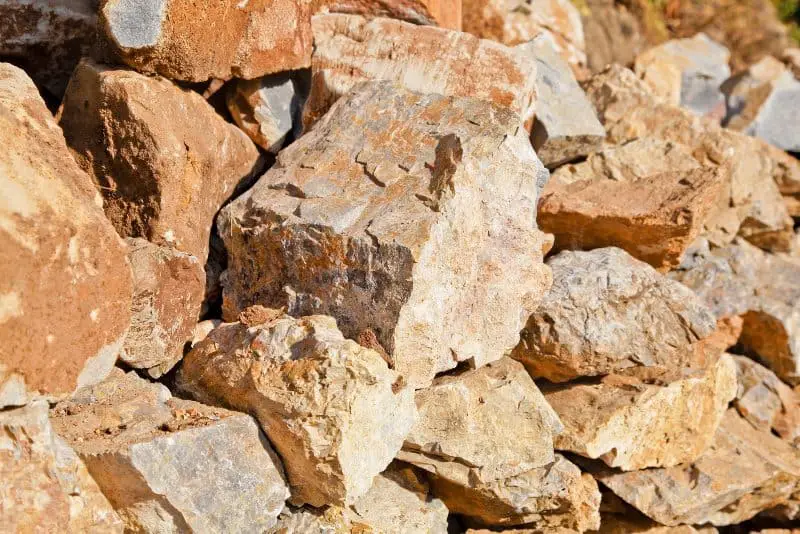 Learning the rock types associated with gold could also be another reliable indicator.
Also, learning the general geology of the particular mining area is important…
For example, color changes of soil tend to be pretty good indicators of a contact point. Ground changes can also be obvious or subtle hints to whether gold is there in that area.
You can also use Google Earth to find old mines and other areas of interest. Using a satellite image layer on Google Earth can help you look for evidence of previous mining activities in the area.
It can also help you search for old mining shacks, tailing pipes that may hold some gold, creeks, rivers that have been placer mined, hydraulic mine pits, etc.
Another website that can help is mylandmatters.com. This website is used to find current and past mining claims, and it gets updated regularly. Mapping software can also help you navigate around remote or old mining areas.
To further enhance your research, try to search through various materials, including:
Historical reports from old newspapers
The US Geological Survey (USGS) website
As well as other government sources
Many states also have books (or ebooks) that include details on places where gold is found.
Recommendation: To have more ideas on where and how to find raw gold with or without a metal detector, I highly invite you to have a look at This Help Book.
Many mining districts also have very detailed reports carried out by state agencies and the USGS. Most of them can be located online in PDF formats today.
The Bureau of land Management, USGS, and other state agencies usually produce these reports with many details about specific mines and can prove valuable resources for your mission. These reports will also provide information on the size and purity of the gold reserves found in that area.
While researching, you also need to find out who owns the piece of land before you begin searching there …
If that land is privately owned, you need to obtain permission before detecting. Otherwise, if it is public land, you need to ensure that no one else has already staked claim to that area.
One of the easiest ways to find out land ownership is to obtain a map from the Bureau of Land Management or the Forest Service in your area. These maps have details about land ownership, and you can also determine whether it is private or public land.
However, these maps won't provide you with all the details you need. But they will prove worthy for general navigation of the area. They will give you a good idea about where the access roads are located into the old mines.
Most beginner detectorists are unaware that many of the richest gold-producing areas in the US today are all claimed!
This is why it can be pretty challenging to find a place that has good gold and where you can detect without a hassle.
Contacting private landowners is another good way to get access to the mining area. Many of the most affluent gold-bearing regions are located on private lands.
To detect on such land, you have to try and identify who the landowners are. After this, you will need to convince them to allow you to carry out some prospecting on their land …
Like dealing with claim holders, it is common for detectorists to agree on splitting whatever they find with the landowner.
Remember that it is illegal to detect on any land without permission.
Metal detector recommendation for gold …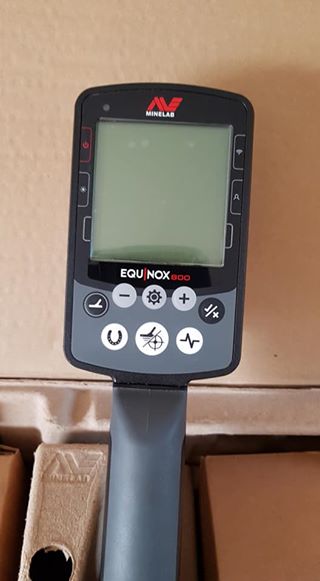 Minelab's Equinox 800 (Check it Here at Amazon) is one of the best tools for finding gold!
It comes with 2 gold detecting modes:
Gold Mode 1: Operates on about 20kHz with a recovery speed of 6
Gold Mode 2: Operated on about 40kHz with a recovery speed of 4
These gold modes use a boosted audio signal to increase pitch and volume as a gold target is detected …
This boosts the signal even on tiny gold nuggets. The threshold of this detector is more responsive to ground changes, providing audio feedback whenever ground conditions change.
If you are looking for Gold with this machine, then start by implementing the following settings:
Multi-frequency
Sensitivity: 20
Auto ground balance with manual tweaking when required
Recovery speed 6
Iron Bias 0
Accept/Reject: -9 through 40 accepted
US States known for gold potential
There are many states in the US where you can find gold. Most of the states are located in the western part of the country. Below some examples …
1. Nevada
Nevada is the biggest gold-producing state in the US. Most of the gold in Nevada is found in a few large open-pit mines located in the central and northern parts of the state.
While most of these mines do not produce gold nuggets, you can find some small ones that requires you to use cyanide leaching to extract. This doesn't mean that there are no nuggets to be found in Nevada.
Learn more about detecting in Nevada in this article.
2. Oregon
Even though Oregon does not garner much attention for gold mining, many large gold nuggets have been found there!
There are primarily two areas in Oregon where you can find gold:
Southwest Oregon near Grants Pass, Medford
South of the California border
Some of the best rivers in Oregon where gold has been found include the Illinois, Applegate, and Rogue Rivers.
You can learn about using your detector in Oregon by checking this article.
3. Alaska
Alaska is one of the most popular gold states in the US. Even today, there is plenty of gold waiting to be found in Alaska, and it is said to be one of the best states in the US for those looking for gold nuggets.
There are many rich gold districts in the state, having produced some significantly huge gold nuggets.
One of the biggest gold nuggets ever found in Alaska was in 1998 in Swift Creek near Ruby. There are many rivers and creeks throughout the state that still produce many large gold nuggets. Some of the famous places in Alaska to head to with your detector are:
Ganes Creek
Mores Creek
Waters around Fairbanks
Anvil Creek at Nome
Fortymile district near the town of Chicken
4. California
Everyone knows the famous story of the California Gold Rush. There was so much gold found in this state at the time, but over the years, much more continues to be found even in the last few year.
In 2015, a massive gold nugget weighing over 5 pounds was found by a detectorist using only their metal detector. The nugget was found in Butte County and was named the Butte Nugget/.
Historically, some of the biggest gold nuggets in the US have been found in California.
The best gold mining places in California are found in three regions:
Sierra Nevada Mountains
North in the Siskiyou and Trinity Mountains
Parts of the Mojave Desert in Southern California
5. Arizona
Another popular state in the US for gold prospecting, Arizona is home to many regions that produce gold nuggets. The best counties to go gold detecting in Arizona include:
Apart from these three counties, almost any place in Arizona's southern or western part is great for gold prospecting.
6. Colorado
During the peak of Colorado's gold rush, the state produced 1.4 million troy ounces of gold. This was in the 1900s.
There are many important gold-rich districts in the state, including Cripple Creek and Central City. A lot of gold has also been found in the well-known silver districts of Colorado, especially at Leadville.
Gold has also been found in Gilpin County, located within the Central City District and Northern Gilpin District. In Lake County, placer gold has been found in the Arkansas River.
Box Creek and Lake Creek are also some popular areas to check out.
Worldwide countries known for gold potential
1. Australia
One of the best countries for gold prospecting outside the US is Australia (Learn about metal detecting in Kangaroo's country).
Australia has many old goldfields and mineral exploration areas, historical sites, ghost towns, sports and camping grounds, and beaches that are the best places to search for gold.
However, in most states of Australia, you need to have a Fossicking License or a Miner's Right permit to metal detect for gold.
Many dedicated gold prospecting clubs around the country even invite outsiders to join them for a hunt.
2. Ireland
With a rich and varied history, Ireland is an excellent country for gold detection. There are many locations in Ireland where you can find gold.
There are many mountains and townships here where gold has been found. Some towns and mountains even have the word gold in their names.
Many of the ancient places in the country have been named for the presence of gold. Some of the best places to prospect for gold in Ireland include:
Glan-an-ore (Glen of the Gold)
Coom-an-ore (Hollow of the Gold), located between Bantry and Dunmanmway
Lug-an-ore (Hollow of the Gold), located near Clonmel, Tipperary
3. Japan
Japan has legalized recreational gold prospecting or mining. You can carry out gold detecting in Yamanashi, Michinoku, and Hokkaido.
In Hokkaido, placer gold has been found in the Peichian River, Usotan River, Rekifune River, and the Yubari River. If you don't have your detector or prospecting kit with you, you can even rent or buy a traditional gold pan known as Yuri-ita.
4. New Zealand
There are 17 areas in the South Island of New Zealand that have been declared as gold prospecting areas. In these designated areas, you can mine for gold without needing a separate permit.
These gold-rich areas are located in the Nelson-Marlborough and West Coast, and South and Central Otago. These gold-rich areas are rich in alluvial gold.
5. United Kingdom
In the UK, you can only do gold detecting if you take permission from the riparian owner. However, keep in mind that any type of activity that causes any kind of water body pollution can result in prosecution by the Environmental Agency of the UK.
However, there are many locations in the UK where gold prospecting is a very popular activity.
Final Thoughts …
I really hope this article was helpful and gave you a clear idea on where you can start looking for Gold (whether raw or proceeded).
Even if you are a beginner, you should not shy away from giving yourself a shot and trying. Indeed, the biggest nuggets that have been found were historically found when the detectorist was expecting it the least.
So, what if you were the person who is about to find the next big thing? Why not You?