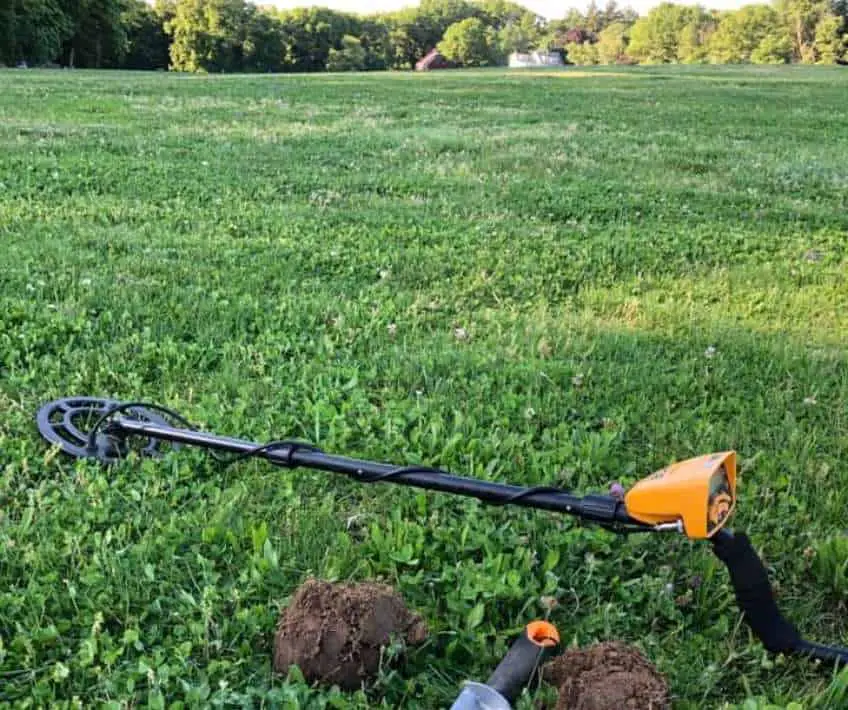 Kansas is such lovely state for those who want to enjoy outdoor activities in general and metal detecting in particular …
… Nonetheless, don't do that unless you've made sure that you understand the regulating laws! Don't worry since I talk in detailed way about that in this Post …
… Also, I address these subjects:
Locations that you should explore, especially at the beginning
I recommend a decent machine for the this state type of soil
Some thoughts and ideas on Gold Prospecting in Kansas
Few Clubs suggestions to join
Rivers and Lakes to Detect in
Let's get into the serious stuff!
What are the metal detecting laws in Kansas?
Both the ARPA and NHPA laws are enforced in Kansas, as with many other US states. Under these laws, no site considered historically or culturally significant can be damaged by any means, including digging!
However, while the law is strictly enforced on historical buildings, the sites around them are often allowed to be dug up by collectors. Yet, you would still need a permit before you go around digging.
In general, pay special attention before digging any site that appears like more than 100 years old. The chances are that it could be protected under ARPA/NHPA and you would need a permit.
All state lands likewise require a permit before you can dig any location. Nonetheless, it is quite easy to get a permit for the purpose from state officials …
… In Kansas state parks, like any other state, digging is strictly prohibited without a permit. But there is no law that forbids metal detecting anywhere in Kansas, including state parks.
This means that you can essentially go detecting in state parks without any permit. However, to dig anything, you would undoubtedly need a permit from park rangers. For private properties, like everywhere else, private permission of owners is required!
Where to go detecting in Kansas?
Kansas has an abundance of locations you can explore for valuable targets! The best locations are, of course, the rivers …
… In fact, the rivers flow in from states richer in resources, they bring many valuable items with them. While gold is one of them, you can also expect to find silver, coins, etc.
In addition, rivers like Kansas, Smokey Hill, Big Blue, and Arkansas are great places to explore and search for valuable items. The northeastern end of Kansas is also considered to have a decent chance of having gold, so it is another place worth checking out.
Historical cities like Wallace, Lawrence and Philips County also see some crowd of collectors who mainly try to find relics from the Civil War era.
State parks are another obvious choice to look for, though you would have to clear all formalities beforehand. There is a slim chance of finding anything on private properties, as all major attractions are limited to either riverside or remote areas.
Historical places are again tried-and-tested locations to stake out while looking for ancient relics. You can go to the lakes if you are okay with finding modern relics.
This is a Decent Detector for Kansas type of Ground!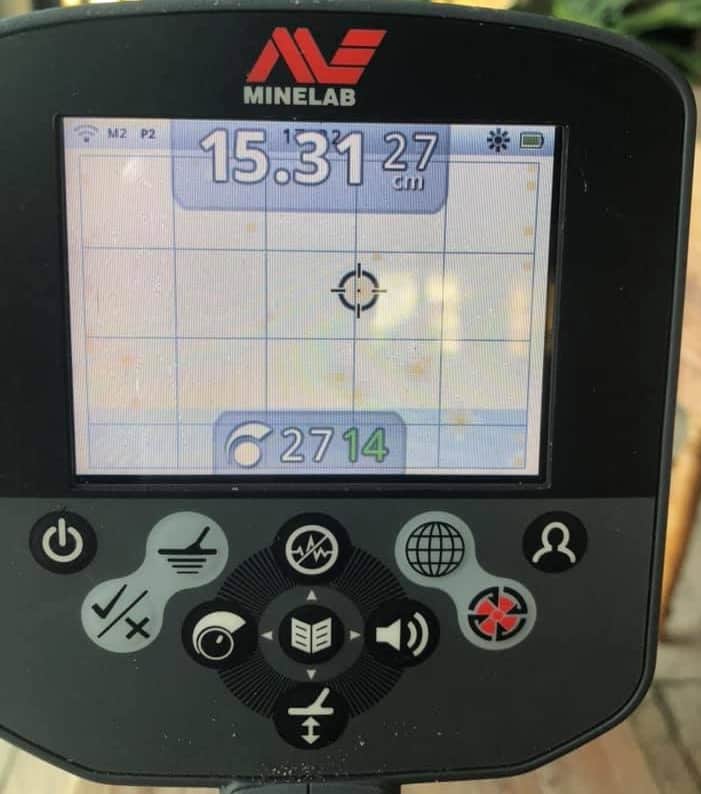 The soil in Kansas is pretty adapted for this hobby! There are low mineralization and low amount of clay all over the state.
The soil is mostly soft and easy to dig. However, this won't matter much to you if you are only planning to stake out the rivers. As you know, the area around rivers is full of gravel and pebbles, but the soil is even softer.
The Minelab CTX 3030 (Check it Here on Amazon) is an excellent, above-par metal detector to have. Since most of the precious items you would search are either in the rivers or near it, CTX 3030 fulfills your need accurately.
This device works both on land and in water, without the need for any additional equipment. The LCD Display conveys every information, including ground condition and target ID.
Discrimination and targeting are better than other similar devices. Multiple coil options are available to suit your needs.
Even though it can't be used deep in water or in diving, you won't need that with rivers in Kansas. It also comes with wireless headphone, so you won't have to remain attached with your detector.
Lastly, it uses multiple frequency transmission so that you can detect a wider variety of objects.
However, if this machine doesn't is above your current budget, you can still opt for Its Little Brother Here on Amazon!
Searching for Gold in Kansas
Kansa is sadly not one of the best states to search gold in! Many attempts were made during the gold rush to locate mines in Kansas, but nothing significant was found.
Hence, no commercial mining was ever done here. However, it doesn't mean that gold is entirely absent from the state.
Over the years, tales have gathered about possible gold deposits in many cities. Of course, mining companies found nothing of significant value there, but it might not be true for you.
Places like Washington County and Smoky Hill have legends of gold in them, so they are definitely worth checking out. Rivers are another viable source of gold.
These rivers come from the gold-rich state of Colorado and often bring the precious metal along with its flow. While usually, the gold is in the form of light gold flour, sometimes floods can even bring flakes and nuggets along with them.
Another place to look out for is the northeastern corners of Kansas. These locations were once covered with glaciers and might have gold still buried in them to this day. Despite the low probability, there are enough places in Kansas to try your luck.
In this Gold Detecting and Prospecting Guide I include some helpful tips to come across this valuable metal in an efficient way!
What other finds should you expect there?
Kansas might be a very peaceful state today, but it saw a number of battles and skirmishes during the Civil War era. These battles were fought all over the state, and many remnants of those battles could still be around as historical relics.
Lawrence, Wallace, and Philips County are some of the places that saw the most action during this era.
Apart from the usual coins and weapons, there is something much older you can expect to find here: fossils. Studies reveal that Kansas was one of the few American states to have been inhabited by prehistoric animals.
The remains of many of them are still underneath the ground as fossils. Detectorists in Kansas often find these fossils which can fetch a great value from museums.
Although you can't detect fossils with metal detectors, you can certainly chance upon some while digging the ground.
Detecting in Kansas Lakes and Rivers!
Rivers are one of the most interesting places to explore in Kansas if you are a detection hobbyist!
A lot of rivers flow from the state of Colorado, which is rich in gold reserves. Naturally, a significant amount of this gold could carried by the rivers into Kansas.
While the gold thus carried is usually very small and fine, this changes during floods when ever-larger nuggets could be carried along with it.
The same is true for other precious metals. The major rivers to explore for such treasures are Kansas, Arkansas, Big Blue, and Smokey Hill rivers. Flowing from major states into Kansas, they bring a lush bounty of valuable items with them.
Lakes are not such great choices to explore, however. The lakes in Kansas witnessed no historical events that might have filled their bellies with valuable relics. Nor are the lakes situated upon any precious deposit of resources.
The only thing worth hunting here would be the belongings forgotten by tourists over the years. Major lakes in Kansas you can explore for this purpose are Wilson, Milford, Perry, El Dorado, and Clinton lakes.
Among them, El Dorado Lake is associated with legends of having gold underneath it. Though nobody found any significant gold reserves so far, you can try your luck if you like legends.
For more information about this subject, I invite you to check this Lakes Detection Post! You will learn a lot of new info, hopefully …
Are there detecting clubs in this state?
Kansas has no shortage of clubs across the state! Most major cities boast of having one metal detecting club, signifying the vibrant culture around the hobby across the entire state.
The biggest clubs are located in Kansas City, South Hutchinson, and Dodge City. Other locations include Topeka, Olathe, and Leavenworth. Wichita has perhaps the most number of detection clubs in entire Kansas.
Predictably, there are no gold detection clubs in Kansas. Given the scarcity of gold and lack of significant reserves in any single location, there are no clubs that exclusively focus on gold hunting.
Detecting in Kansas Parks!
Like any other state park in the USA, Kansas too prohibits any kind of digging in its state parks!
These also include the recreational parks meant for the general public. However, this activity is not banned in the parks.
This means that you can carry your instruments inside and look around for the possibility of any treasure. But to do any kind of digging, you would need the permission of the park rangers.
Since we are talking about a popular hobby in Kansas, park officials are prone to give the permit often. On your part, you should try to disturb the ground as little as possible, and leave it as before when you are done.
Conclusion
I don't really know how much did this Post resonate with you, hopefully, it did and you've learnt new and useful things for your detecting journey!
My main purpose was to make you excited, unless you already are, to detect in new territories! In fact, that's the best way I know to come across the best possible finds and targets …
… Finally, for more states, please have a look at this article on where to metal detect in Washington!