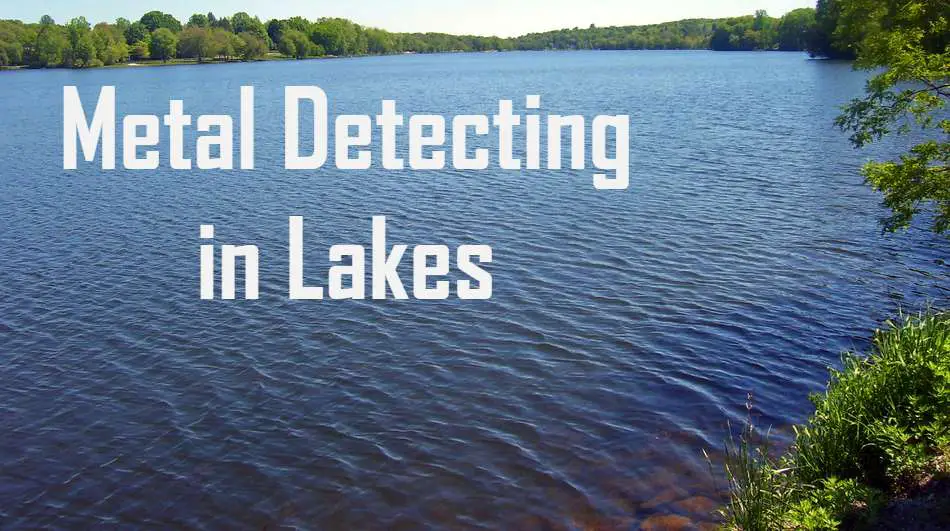 Lakes could be very an enjoyable spot for us as hobbyists! In fact, it provides some great opportunities and amazing discoveries have been made with detectors at lakes and its surrounding areas.
You never know what kind of historic item you may end up finding in a lake with your machine!
Nonetheless, it won't be a wise idea to approach exploring therewith a classical way. Indeed, you need to implement some adjustments so you will get the most out of this experience
In this Post, I list some useful tips to maximize not only your chances to find valuable items but also your security.
In addition, each time I have the opportunity in this article, I reveal some good examples of lakes around the world that you can aim for or at least target lakes with similar characteristics.
Metal Detecting in Lakes – Useful Tips
It is hard to deny that detecting in or around lakes could represent some challenges that you should deal with!
Especially when it is located within the woods. So, a mistake would be not being properly prepared …
… Below, some practical tips that you should consider for your safety and also for better results:
1. Pack as light as you can: You need to just bring your detector, a shovel, and your bag with your basic necessities with you.
In other words, you need to watch the weight of your bag because if you are walking a certain distance to the lake and you do not really have an idea just how much you need to walk.
Plus, you don't want to become exhausted simply by carrying a heavy bag for miles.
2. Carry a cell phone: While a lake is a beautiful place, it can also prove to be dangerous! In fact, you may lose your way while searching for the lake, you may fall down and get injured, or you may have an accident.
It is always better to bring a cell phone with you in case you need to call for help …
… Also, Your Smart Phone could be extremely useful for your detection journey! Indeed, you can have a look at these metal detection apps … They are very useful and will make your life much easier …
3. Do your researches: Not every lake will prove to be worth your time! That's why, you will need to research well and find out the history of the lake and the surrounding area before you decide to spend the day detecting there.
The longer and richer the history of the area, the better the chances you have of finding something historically valuable.
Additional Tools you will need to detect in Lakes …
If you are heading to a lake, then there are certain tools that you simply must carry with you to make your life easier. Some of them include:
1. Headphones: Using headphones at a lake is a good idea as it will help cut out any sounds around you. Sometimes background noise may lead you to miss an alert from your machine.
You need to consider using waterproof headphones so you won't have issues if you decide to touch water. For examples these metal detecting headphones are one of the best on the market.
Gray Ghost Amphibian II (Check it Here on Amazon!) are, in my humble opinion, the very best when it comes to ear protection, tones accuracy and overall comfort!
2. Pinpointer: Having a pinpointer is not a luxury, it is rather a must! While your actual machine will only provide you with a general idea about where your find is located while swinging; your pinpointer will help you find out and exactly locate your target.
It is especially helpful if you are dealing with muddy ground! Check those good detectors for mudlarking!
If you are not sure about what device to choose, you can opt for these low-cost pinpointers! They do a very good job though!
3. Rechargeable batteries: When you detect in a lake, chances are you are detecting in the middle of nowhere. The last thing you want is to find yourself out of batteries.
Thus having additional batteries is absolutely important!
Best Metal Detectors for Lakes!
There are many machines that will provide good performances in lakes and similar environments … But for me the 2 I recommend the most are below …
1. Garrett AT Pro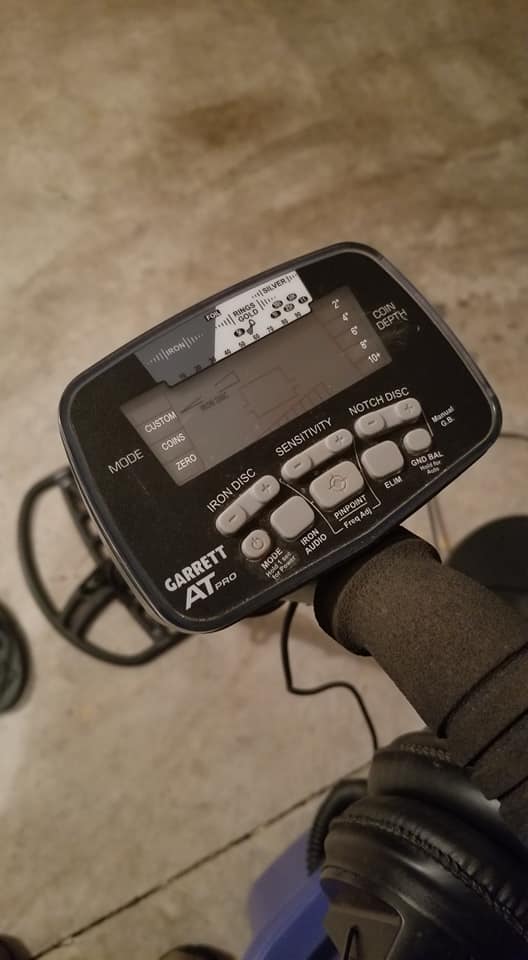 Certainly one of the most used models of all time, the Garrett AT Pro (You Should Check it Here on Amazon!) perform properly not only in lakes, but also for in all terrains including the wet ground … Better yet, it is adapted for seasoned hobbyists as well as for beginners.
Some of its most relevant features include:
Good discrimination when it comes to junk
Manual and auto ground balance
Ferrous Tones to identify iron
Wide numeric target ID range to identify you targets
Non-motion mode for faster recovery
Very adapted for relics, coins, and jewelry.
An operating frequency of 15 kHz
A Standard coil 5″ x 11″ DD
Lightweight just around the 3 pounds mark
Fully submersible up to 10 feet
Great at picking up small sized targets
8 Sensitivity levels to adapt for targets with small size and/or with low electrical conductivity.
2. Equinox 800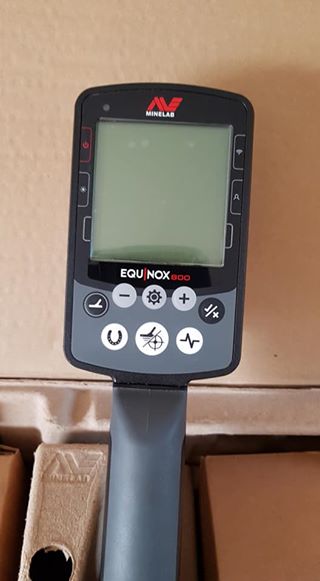 The Minelab Equinox 800 (You can Check it Here on Amazon!) is my favorite device by far! The technology it brings to the table is as advanced as it comes…
… It is a lightweight and can operate on 5 different frequencies all at the same time!
… These 5 frequencies were chosen as they are the most productive spread to cover …
5 kHz
10 kHz
15 kHz
20 kHz
40 kHz
You can also select to use one of these frequencies at a time if you are looking for some specific objects!
The Equinox 800 come with an 11 inch DD type searchcoil. And one of its biggest benefits is being waterproof so you can use it in and around lakes without any problem!
The machine also has 3 or 4 different wireless technologies so you can easily connect your wireless headphones with a low latency.
Is metal detecting in dry lakes a good idea?
Detecting in dry lakes can be a very good idea, provided that you are aware of the historical significance of the area and you have done your research well before heading over.
There are even some lakes that are experiencing historic low levels of water due to drought which make for excellent metal detecting sites.
Coins and other jewelry items can be found in these places anywhere the water used to be. Be it close to the shore, boat ramps, near the docks, etc.
However, be careful while you walk across a dried up lake and ensure that you are wearing rubber boots as you really cannot predict what type of soil you encounter there.
Some of the common lakes that are either drying or completely dry and would make for good sites include:
Mono Lake in California
Lake Chad in Nigeria
Tulare Lake in California
Walker Lake in Nevada
Poyang Lake in China
Lake Meredith in

Texas
Detecting in TVA lakes – What you should know
The TVA (Tennessee Valley Authority) operates a huge Tennessee River system that has established many dams, lakes, and reservoirs in the state.
Metal detecting at the TVA lakes is like a dream come true for any hobbyist. You can almost say that exploring TVA is like detecting at a 652-mile long water highway.
Many local detectorists have claimed to find many valuable finds here and they keep coming back to the area to look for more items with their machines.
Some of the popular TVA lakes where this hobby is extremely popular include:
Fort Loudoun Lake
Watts Bar Lake
Chickamauga Lake
Wheeler Lake
Wilson Lake

Kentucky

Lake
Pickwick Lake
Cherokee Lake
Douglas Lake
Fontana Lake
Davy Crockett Lake
Norris Lake
Lake Nottely
Tellico Lake
Are lake beaches a good place for detectorists?
While a coastal beach, or a beach found along the seashore, is the most commonly found beaches in the world, beaches can also frequently be found by lakes or alongside some large rivers even.
There are many lake beaches around the world and they are a very popular destination for hobbyists.
Just like how this hobby is great fun at coastal beaches, hunting at these lake beaches are also equally promising!
It is common to find valuable jewelry and coins there. Some of the best options of lake beaches for detectorists are listed below:
Siltcoos Lake in Oregon
Tenaya Lake in California
Lake George in New York
Pictured Rocks National Lakeshore in Michigan
Oak Street Beach in Chicago
Torch Lake in Michigan
Walden Pond in

Massachusetts

Lake Willoughby in Vermont
Park Point in Minnesota
Big Bay in Wisconsin (Learn about metal detecting there)
Tips for underwater metal detecting in lakes …
If you want to detect at a lake underwater, you will be increasing your chances of finding precious and valuable targets.
Many times it happens that underwater hunting increases your chances of finding better and more items.
Also, in the peak of summers, underwater lake metal detecting would be a great way to cool off.
Here are some tips to help you metal detect at a lake, but underwater.
1. Plan your trip well: You need to plan any underwater metal detecting trip very well so that you do not end up wasting your time once you finally land up at the lake.
Remember that summertime is the best time to go! In fact, summers also mean that the lake will attract more tourists, increasing the chances of many valuables being left behind.
2. Where to hunt: You need to choose the most visited location of the lake to increase your chances of finding targets.
The most productive spots are where the most number of people have been.
3. Make sure you have the correct equipment: Before you start hunting underwater, you need to first and foremost ensure that you have a metal detector that can function underwater without getting damaged.
You will need to have a waterproof machine or at least a device that can operate well on wet or soaked ground like these detectors.
What finds should you expect in lakes?
The type of treasure that you find while detecting in a lake depends a lot on your region and its history.
The number of people who regularly frequent the lake will also determine how much and what treasures you can find.
For example, in the east coast of the United States, lakes often turn up important Civil War relics, coins, and other memorabilia of that time period.
From the southern coast of the US, lakes are known to throw up silver and gold coins and even a nugget if you are lucky!
Gold nuggets can also be found in the many lakes in Colorado as well …
… Some other treasures you can find in a lake include:
Silver and gold coins
Gold and diamond rings
Gold and silver necklaces, bracelets, and watches
Civil War memorabilia and uniform buttons
Trade tokens from a pre-Civil War era
And gemstone-mounted religious medallions are also a common find in many lakes.
Detecting in Green lakes – What you should know
The Green Lakes State Park, located in New York, is one of the strikingly scenic and beautiful meromictic lakes.
This means that the layers of water in the lake do not mix. The Green Lakes in New York is one of the most studied lakes of its type.
The area is a big draw for hobbyists from all over the country and the world due to the extraordinary water of the lake.
The mineral content of the water here makes the lake meromictic, which is one of the rarest types of lakes possible, thus drawing in huge crowds of detectorists who want to try out their luck in this scenic and extraordinary location.
Some of the other famous green lakes in the world include the Gruner See Lake in Styria (Austria) and the Laguna Verde Lake in Bolivia.
Best Lakes you can target in USA …
If you are serious about hunting in a lake, then here is a list of lakes you should definitely visit within the United States.
Lake Martin in Alabama (Learn more about detecting in Alabama

here

)
Salmon Lake in Alaska
Lake Powell in Arizona
Horseshoe Lake in Arkansas (Learn more about detecting in this state

here

)
Lake Tahoe in California
Blue Lake in Colorado
McDonough in Connecticut
Okeechobee in Florida (Learn more about detecting in this state

here

)
Waiau in Hawaii
Lake Michigan in Illinois
Kentucky Lake in Kentucky
Echo Lake in Maine (Learn more about detecting in there

here

!)
Deep Creek Lake in Maryland (Learn about detecting in there here)
Lake Winnipesaukee in New Hampshire
While the list is endless, you can think about beginning your exploration journey at these lakes.
Best Lakes you can opt for outside USA …
Enjoying this hobby at a lake can be one of the most peaceful and enriching activities you can opt for.
The mirror-like reflections and the crystalline clarity of the water make it a completely awe-inspiring experience.
Some of the best lakes around the world where you can think about detecting in peace are as follows:
Lake Como in Italy (Learn more about

detecting in this country

)
Maligne Lake in Canada
Lake Pichola in India
West Lake in China
Lake Lucerne in Switzerland
Lake Titicaca in Peru and Bolivia
Derwentwater in England
Pehoe Lake in Chile
Lake Atitlan in Guatemala
Lake Wakatipu in New Zealand
Loch Duich in Scotland (Learn more about detecting there in

this article

!)
Plitvice Lakes in Croatia
Lakes of Killarney in Ireland
Lake Kawaguchi in Japan
Conclusion
I really hope you've learnt a lot of useful information in this post. So, you will be able to prepare for your next exploring sprint in a lake.
You should be aware that besides the sensational opportunities there is, there are some little concerns that I've mentioned before. That's why, be prepared each time you decide to do there …
Finally, I would like to know what you actually think:
Did you ever detect in or around lakes?
If so, Could you talk more about your experience?
Let me know in the comment section below, so other hobbyists will learn from you …
… By the way, I've recently written an article about metal detectin in Michigan that you can check right here!