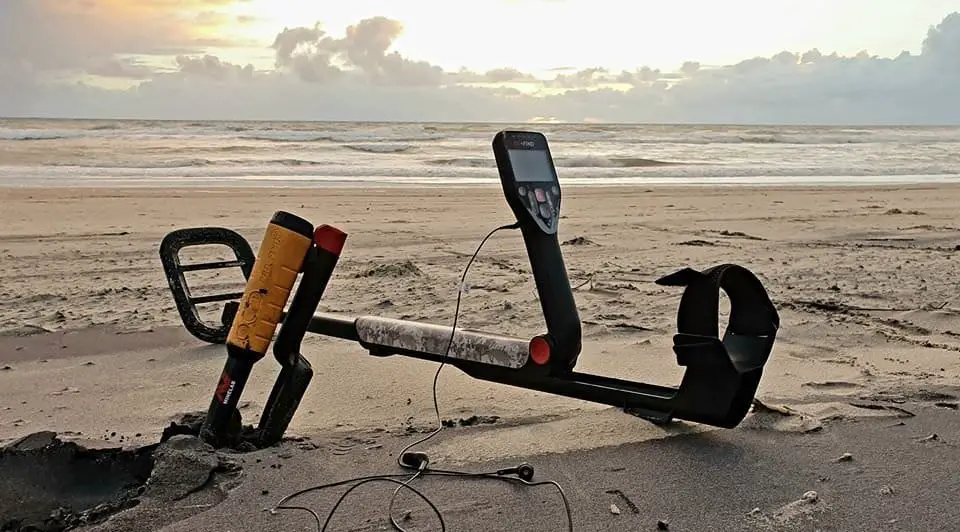 Michigan is like most of US states, it is known for its natural properties and historical richness allowing it to be massive opportunity for Metal Detecting practitioners!
Better yet, the state is a hub of tourists coming from all over the country and the world … Indeed, they spend more than 17 billon dollar each year in there …
… And for us as hobbyists, there couldn't be any better news to hear than that!
Nonetheless, before diving in the opportunities that you can come across there … It is crucial to have at least an idea on the how the state law sees this hobby! I just don't want you to have any trouble with local authorities …
… Anyway, in this helpful Guide, I talk about most of what you should know before heading to Michigan with you beloved metal detector. Indeed, I include:
How the law there perceive this hobby.
And how to practice around that …
The different locations that you should target.
Counties, Beaches and Rivers that you should explore.
Few club suggestions that you may want to join
Plus other helpful tips regarding things like permit …
What are the regulating laws in Michigan?
While this hobby is generally allowed by the law there, local detectorists advice that one should be a little bit careful …
… This is because there are certain laws that you should follow when digging up artifacts that are more than 100 years old. Simply by not causing any damage to it and report it to local authorities …
…The main law that protects artifacts (found on either state or federal lands) is the ARPA law, created by President Teddy Roosevelt. ARPA stands for the Archaeological Resources Preservation Act and it is a pretty confusing law as far as I am concerned!
If you are detecting in Michigan, you also need to be aware of the National Historic Preservation Act law. This law again deals primarily with the artifacts found on state or federal lands.
Keep in mind that if you are exploring Michigan State Parks, there are signs that let you know beforehand itself about the designated metal detecting areas. You must check with each park and its authorities before you using your beloved machine in there!
Also for towns, villages, and city/state parks it is always better to check with local officials before you go ahead.
Where to go metal detecting in Michigan?
This state has a rich and colorful history dating back to nearly 1100 BCE. In fact, before the European settled the state, Michigan used to be a place where Native Americans thrived!
Due to this, there are many interesting and valuable relics, coins, and other metallic items to be found in the state.
The main area of interest for this activity is the water source of Lake Michigan and the other Great Lakes.
The parks in the state are also a big draw for detectorists, though In Michigan there are some parks that openly allow detection activities, while there are also many parks that have a designated spot for that.
Some of the parks that draw a huge crowd of enthusiasts with their machines are as follows:
Traverse City State Park
Mears S.P.
Brimley S.P.
Lakeport S.P.
Grand Haven S.P.
One more big attraction for hobbyists is the original site of Jennings. There are many stories about buried treasure being hidden in this place and many people flock to this area to try their luck using their detectors.
Best Detector for Michigan Soil!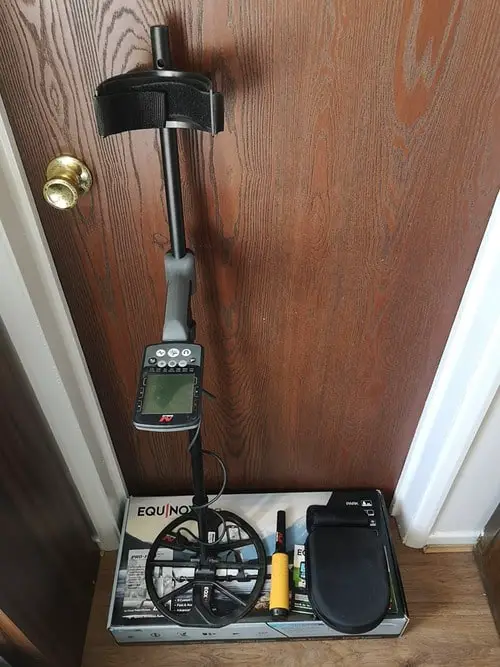 Michigan is notorious for its diversity when it comes to landscapes! There is a variety of grounds that you might deal with while detecting throughout the State!
That's why it is better to use a multi-purpose or multi-terrain machine that can operate on most types of grounds! The Fisher F22 (Check it Here on Amazon!) is one of the Best picks if you have access to an average budget … Otherwise, if you are willing to invest a little more , then I seriously recommend the Minelab Equinox 800 (Check it Right Here on Amazon!)
The latter can operate on 5 different frequencies at the same time or one at a time depending on the target you are looking for! And it can also provide similar performances on all sorts of grounds including Fields, Beaches, Conductive Soil, Trashy Soil … !
Detecting in Michigan County parks …
Michigan has some very strict rules when it comes to detecting activities in the County Parks!
According to the rules, it is illegal to operate a metal detector in any of the County Parks without having a proper permit from the Parks Director or the designated park supervisor…
… There is also a law that prohibits the use of metal detectors in any turf areas within the County park system.
Nevertheless, in spite of what the law states, many people are seen detecting inside the parks. Please keep in mind that you should avoid doing this as you might get into some serious trouble with the local authorities if you get caught…
…They will not only reserve the right to confiscate your machine, but they may also levy a hefty fine on you and in serious cases, you might even be looking at facing some jail time in some extreme cases!
With the correct permit, you can then proceed to detect in some of the most beautiful County parks in Michigan. Some of the parks you can try your luck at include:
Muskegon County Parks
Lake Gogebic C.P.
Addison Oaks C.P.
River Oaks C.P.
Groveland Oaks C.P.
Saginaw C.P.
Wagener C.P.
Sebewaing C.P.
Independence Oaks C.P.
Stafford C.P.
Lighthouse C.P.
Metal detecting on Michigan beaches
There are no laws that prohibit our hobby on the beaches there, making these beaches a popular destination for hobbyists to head to with their devices to try their luck!
The state is famous for its 3,300 miles of Great Lakes shoreline, clean sand, and clear water…
… Here are some of the best beaches there that are ideal and worth exploring:
Grand Haven State Park Beach: This is a classic summer beach, so expect a lot of crowds here. It is one of the most heavily used beaches in all of Michigan and there is a state park attached as well. So if you get tired of detecting on the beach, you can always head to the park. There is, however, an entry fee for the park, so make sure you find that out first.
Sleeping Bear Point Beach: Located on Lake Michigan near to Glen Haven, this place is known for its beautiful sandy beaches. There is also a stretch that is covered in dunes, making it the perfect place to use your device. The uphill return walk from these dunes also serves as a great workout. The beach has a separate parking fee, so find that out before you head over.
Pere Marquette Beach: Located on the Lake Michigan in Muskego, the Pere Marquette Beach is one of the most famous sandy beaches of the state. It is one of the more laid-back beaches in the state, so if you don't prefer crowded beaches such as the earlier two discussed above, then the Pere Marquette beach is ideal for you. This beach is very popular with swimmers, so you have a good chance of finding lost jewelry here. This is one of the rare beaches that welcome dogs as well. Entry to the beach is free.
Getting a detection permit in Michigan?
The Michigan State Housing Development Authority (MSHDA) is responsible for overseeing all archaeology performed on state land. As stated above, you need to obtain a permit before undertaking any archaeological or detecting investigation on state lands…
…This is as per the Natural Resources and Environmental Protection Act, Public Act 451 of 1994, Part 761.
The applications for permits are available through the Department of Natural Resources (DNR) as the use of detectors on state land is regulated by the DNR.
You can either consult the DNR website for further information on what exactly are the rules and regulations governing the use of detectors and also about where you can get the application form for applying for the permit.
If you want to detect in State Parks, then you will need to get the permission for the same from the Park Superintendent.
If you have any kind of doubt, it is always best to consult and find out from the local authorities about where to go for the permit and what all documents are required to apply for permit.
Are there metal detecting clubs there?
It often surprises people to know that there are so many detecting clubs in there. Some of the most popular ones in the state are listed below:
Michigan Gold Prospectors
Mid-Michigan MD Club
Southwest Michigan Seek and Search Club
Yooper Coin shooters MD Club
West Michigan MD Community
P.A.A Michigan Chapter
Wolverine Research & Recovery Club
Michigan Treasure Hunters
Northeast Huron Detectors Club
I.R.T. – Detectorist In Recovery Of Treasure
Are there equipment dealers in there?
There are not many dealers who specialize in the sale of equipment there. Some of the dealers of in the state are listed below:
Pro Stock
Serious Detecting
Don's Metal Detectors
GTC
What finds should you expect there?
Some of the commonly found items in Michigan include:
Petoskey stones
Hematite
Copper
Gold
Agates
Quartz
Silver
Coins, especially ancient coins, and jewelry are found in many locations in the state. There is also a very good chance of finding copper nuggets and gold.
In fact, the occurrence of gold in Michigan has been known for many years and finding gold nuggets, though rare, is very much possible.
However, most of the gold found in there is in the form of tiny gold dust and sometimes a larger flake as well.
Interestingly, you can also find some relics from the automobile industry in Michigan. The auto industry was responsible for building this state at one point of time and it is still possible to find some automobile relics from the past era in the abandoned ghost towns.
Underwater metal detecting in Michigan – What you should know …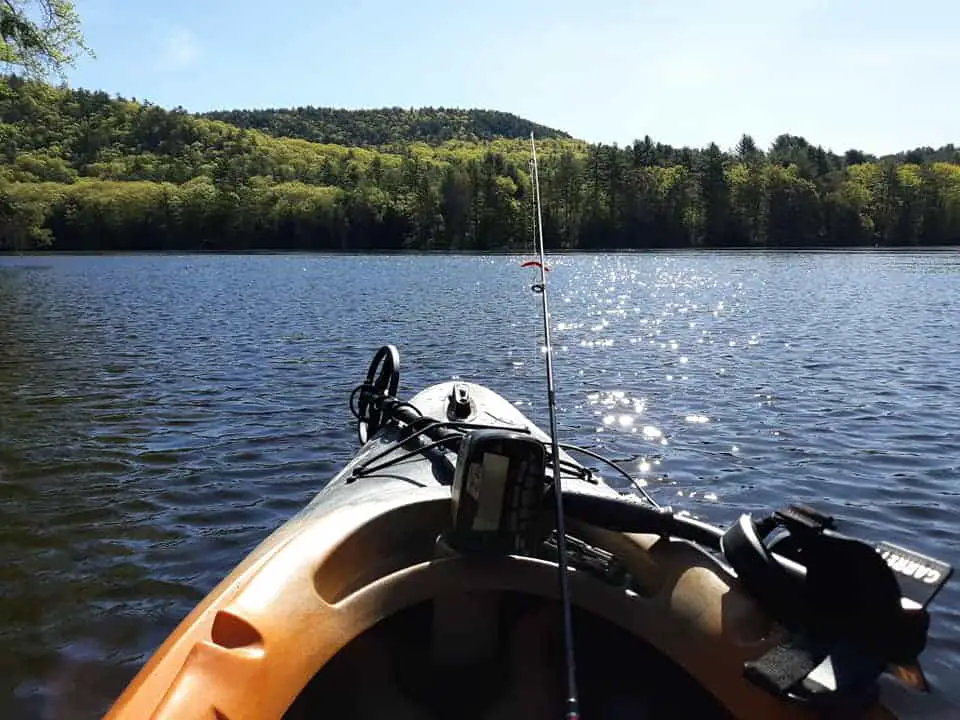 This aspect of the hobby can be a unique and fascinating experience for detectorists. In Michigan, it is possible to do underwater detecting in the Great Lakes.
The lakes that are a part of the Great Lakes include:
Erie
Huron
Lake Michigan
Superior
Lake Ontario … but it does not fall inside the Michigan territory.
From old coins to Byzantine-era anchors, to the more common modern-day wedding rings – you can find many fascinating items when you search underwater in Michigan.
In fact, underwater detecting is quite popular in Michigan and in 2014, it was reported that a man was 99 percent sure of having discovered the remains of a 300+-year-old French vessel named Le Griffon, which was one of the first ever documented shipwreck in the Great Lakes.
While, of course, not everyone is as lucky to discover an entire shipwreck, but there are opportunities galore when you detect underwater …
… Finally, keep in mind that you will need to use a machine similar to these waterproof detectors if you want to detect underwater in General! So have fun!
Gold Prospecting in Michigan – What you should know …
This state is an excellent place if you want to indulge in gold prospecting!
It is believed that there are huge concentrations of gold to be found throughout the state. For example, there are even schemes that pay a detectorist $10 per day to search for gold in Stony Creek.
Another good spot for searching for gold there is the properties along the Nottawa Creek in Athens, south of Battle Creek…
…This land is owned by the Lost Dutchman's Mining Association and you will need to ask for permission before you can detect on the land.
If you want to prospect for gold in Michigan, then you should also keep a sluice box, a dredge, an underwater vacuum, and a simple gold pan handy.
For more info about this Topic, I seriously invite you to check this Gold Detection Article! You will learn some helpful info on how to come up with Gold pretty efficiently!
Detecting in Michigan ghost towns – What you should know …
Ghost towns are an amazing hotspot for us as hobbyists!
They not only captivate the imagination but also helps us learn about a time long gone. There are many ghost towns in Michigan and visiting some of these places with your detector can prove to be very beneficial!
Here are some of the top picks of ghost towns in there that you can opt for:
Fayette: This historic town site is located between the Snail Shell Harbor and the Sand Bay on the Big Bay de Noc. It lies on the southern side of the state. Iron was discovered near this town and it was the site of one of the most productive charcoal pig iron manufacturing centers in the state in the 1800s. Now the place serves as a living museum and going through it with a detector can prove to be valuable in terms of finding old coins and relics.
Sherman: Located in Keweenaw County, the Sherman ghost town was established in 1854, after copper was discovered here. This town served as a copper mine for many years. Today you can explore through the old church located in the town, through the foundations of a couple of the originals structures still left, and also venture through other structures still standing.
Clifton: This town also served as a copper mine and today there are two cemeteries and the foundations of many of the early structures still standing.
For more info about this Topic, I've put together this Ghost Town Detection Post! I've tried to include most of what you will need to know to conduct a successful detecting journey in Ghost Towns in general!
Conclusion
In this Article I've tried my very best to give you a general overview about our beloved hobby in Michigan…
… So whether you are a tourist or a current resident there you should be able to explore that state without having any trouble from a law perspective!
At the end of the day, this hobby is about having fun and not getting into trouble, you know what I mean!
Finally, I've recently published a helpful article on how long do metal detectors last! I really invite you to check it out!!