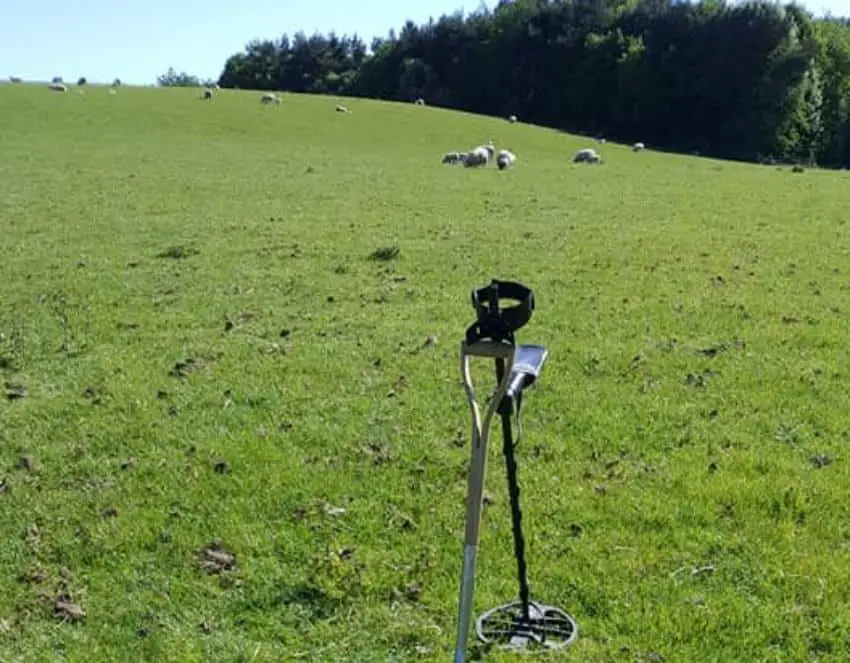 West Virginia, highly known for its natural beauty and lovely high mountains, is also a very decent state if you want to enjoy metal detecting as a hobby!
Just make sure that you respect the rules regulating the hobby, so you won't have any issues whatsoever …
… In this very short article, I explain all these rules to make things easier for you to understand … I also address several cool subjects I am sure you would want to know about …
… So, before further ado, let's get into this topic!
What are the detecting Rules in West Virginia?
There is no known regulation against the hobby in West Virginia, but keep in mind that it is governed by the Antiquities Act and the Archaeological Resources Protection Act (ARPA).
Indeed, like other states, West Virginia also has another law that you should be aware of if you want to use a metal detector … I am talking here about the National Historic Preservation Act (NHPA), and it prohibits the diffing up of anything that is believed to be older than 100 years or that is believed to be an artifact.
At the best of my knowledge, this activity is forbidden in State Parks and Forests. While it is not illegal in and of itself, but there are regulations that prohibit the removal or disturbance of any item found.
However, it is possible to use your machine on BLM (Bureau of Land Management) lands, as long as no artifacts are removed from there. The artifacts need to be left alone and also reported to the appropriate Field Office.
In addition, you really need to be careful to avoid all cultural and archaeological sites! I can't emphasize that enough …
You are allowed to remove some rocks from places such as campground areas, picnic areas, and recreational sites. However, keep in mind that no rocks could be removed from any mining land.
When it comes to National Forests, the activity is allowed in certain developed campgrounds and picnic areas, but they should not be close to any area where there are known archaeological remains known to exist.
Detectorists are allowed to collect coins, but prospecting for gold in there is subject to the state's mining laws.
Good Places to Detect in West Virginia?
We are talking here about a place commonly known as the Mountain State, and it harbors some of the most exciting places in all of the United States.
You can try to explore these places (yet, I highly recommend that you make sure that no restrictions or permit is required before you're good to go):
Lake Shawnee Amusement Park
North Bend Rail Trail
Silver Run Tunnel
Point Pleasant
Flatwoods
Lewisburg
Harper's Ferry
New River Gorge National River
Blackwater Falls
Along the shores of the Tygart River, Cheat River, and Potomac River
Seneca Rocks
Monongahela National Forest
Snowshoe Basin
Seneca Caverns
Adena Burial Mounds
I Highly Recommend this Detector for West Virginia Soil!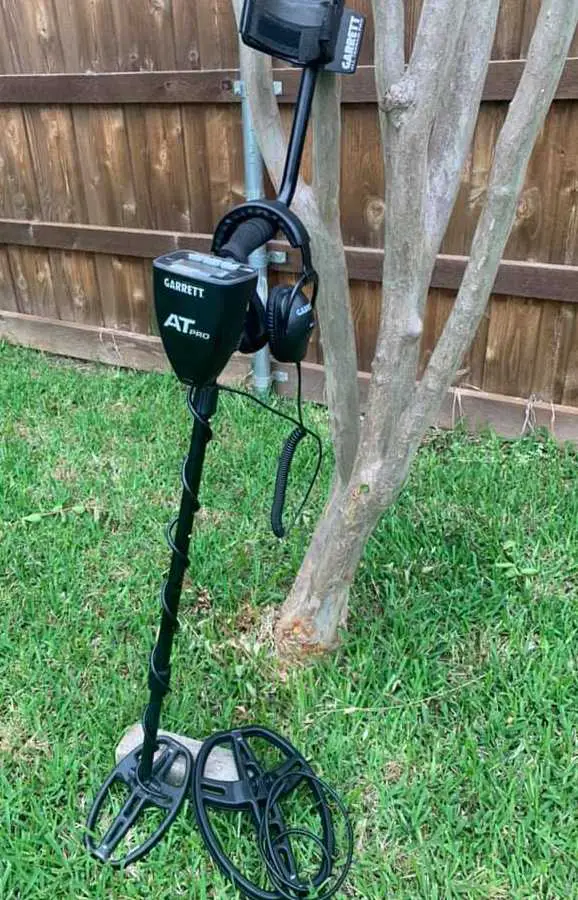 Monongahela is the major type of soil found across West Virginia. This type of soil occurs on more than 100,000 acres throughout 45 counties in the state. It is very deep and moderately well-drained …
… In such type of soil, I highly recommend the Garrett AT Pro (Check it Here on Amazon)!
Priced at a mid-level range, this an all-terrain device and very easy to utilize, even for beginners.
AT Pro is fully waterproof and you can submerge it up to 10 feet of water … You can use it in the many rivers across West Virginia …
… In addition, you will have access to these features:
Manual and auto ground balance to adapt to the ground condition change.
Separate iron audio to be able to make the decision to dig or nor dig trash.
Proportional audio to have a prior idea on your target
A 15 kHz frequency, which is decent for most target type.
You will get a 8.5 x 11″ DD search coil.
Finally, if this Garrett machine is above your current budget, then you can still Check this Cheaper model Here on Amazon!
Possibilities to find Gold in West Virginia…
There is very limited gold to be found in this state to be honest! The discovery of quartz veins containing gold had sparked some excitement about this valuable metal in the last century, but further searches revealed that there was little to no actual gold to be found in the quartz.
Since there are no gold mines operating, there is very little possibility of finding any substantial gold nuggets in the state!
However, despite the lack of mines in the state, very small and limited quantities of gold can be found in West Virginia.
These tiny specks of gold have reportedly been found in many rivers and creeks. The gold found is typically just 'flyspeck' sized, and it is going to be a hard day's work to actually see any solid gold of value in the creeks and rivers of West Virginia as well.
It is more likely that if you are searching for gold, then the nearby states of Georgia, North and South Carolina, and Virginia would be more profitable areas to prospect.
Are there any other finds to expect in there?
You can expect to find the typical finds including modern and ancient coins, spendable, jewelry, and maybe some Civil War relics, but that is also quite rare.
There are many stories of lost treasures being buried throughout West Virginia, and if you have the will to do some proper research and then go out hunting, you may just be lucky to find one of these buried treasures in the state.
Some of the lost treasures one may expect to find include:
Buried treasure of gold and silver coins in a burying ground in Charleston. The treasure hails all the way back to 1763.
The Lost John Swift Silver Mine is said to be located somewhere on route 62. It is said to store large amounts of silver ore and bullion.
The steamer treasure is supposedly located on the south bank of the Ohio River (Learn more about

detecting in Ohio

), near Paden city. Sometimes after a flood, silver dollars are seen on the shore of the river.
Raven Rock buried treasure is said to be located on the Ohio River. Old bottles, relics, and other treasures are said to be part of the treasure, and some items are often found on the banks of the Ohio River.
Detecting in West Virginia Forests!
It is possible to use your beloved detector in the W.V. forests, but for that you will need permission!
Keep in mind that you cannot detect anywhere near any known archaeological sites or where archaeological remains are known to exist.
Here are some of the ideal forests that you may want to have a look at:
Monongahela National Forest
Coopers Rock State Forest
Kanawha State Forest
Kumbrabow State Forest
Panther State Forest
Greenbrier State Forest
Bear Rocks Preserve
Are there any clubs in there?
The hobby is not very popular yet in West Virginia which is pretty sad!
Due to which there are not many related detection clubs in the state. However, if you are searching for like-minded enthusiast people, you will have better luck finding detectorists on online forums and facebook Groups.
The only club that is known to exist in the state is the W. Virginia Historical Preservation Society.
Hopefully, there are others …
Exploring W. Virginia Parks!
While there is no regulation against the hobby in West Virginia State Parks (at the best of my humble knowledge), it is not really completely an allowed activity either.
If you are interested in detecting in any of the state parks, it is recommended that you contact the park superintendent yourself and find out the specific regulations of that particular park.
Here are some of the state parks that you can explore:
Blackwater Falls
Babcock
Coopers Rock
Tygart Lake
Pipestem Resort
Cacapon Resort
Twin Falls Resort
Berkeley Springs
Lost River
Chief Logan
Ideas on getting your permit …
Personally, I don't know of any specific regulations about requiring a detection permit in the state of West Virginia …
… Yet, it is still better to have one with you to avoid getting in trouble with the law!
You can apply for such a permit by printing out the form from the Parks and Recreation department website.
Once you have filled up the form, you need to mail it to the local city office of the Parks and Recreation department.
Hopefully, you'll get a feedback with a week!
Conclusion
I really hope that this Post has answered most of your questions, if not, if you still have things you are not really sure about, then just let me know, I would be extremely happy to help …
… I really want you to enjoy your hobby and have good fun with it by exploring new places and territories …
… Finally, for more states, I highly invite you to check this Virginia metal detecting guide!