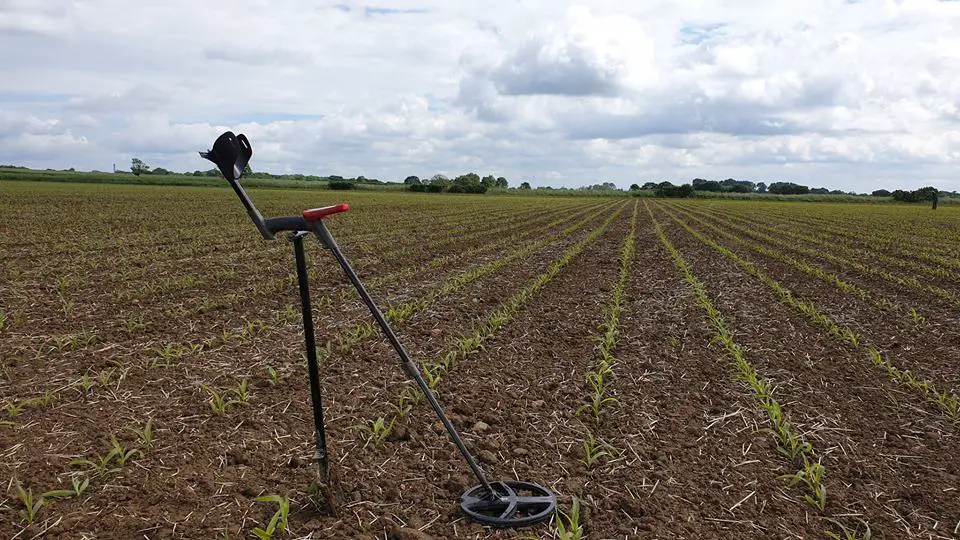 Georgia, one of the most populous states in the US and known for its rich history, is a hub for many detecting hobbyists who are looking for the next big find!
However, I would advise you to pay attention to what I am about to let you know, especially when it comes to the regulating laws! Indeed, if not, this could lead you to unnecessary problems with local authorities …
… In this Post, I talk about the following topics:
The regulating laws for detection activities in Ga
Location I think you should explore with your detector
A machine recommendation for this state soil
Beaches to explore in there
Gold Searching
Most common finds
Some relevant clubs that you can join
As well as other practical tips …
So, let's get into it ..
What are the metal detecting laws in Georgia?
It is legal to detect in Georgia as long as you follow the laws! Indeed, when you are detecting in there, you must make sure that you follow the State Laws of Antiquities.
The Antiquities Act was enacted in 1906, but the US Congress to protect all archaeological resources located on any public lands. The law calls for punishing any individuals who knowingly loot or vandalize any archaeological site.
Stiff fines, confiscation of your detector, and even imprisonment can be the punishment if you do not abide by the laws.
Apart from this, detectorists in Georgia also need to follow the Federal Archaeological Resource Preservation Act (ARPA) Law. This law sets the standards in every state with regards to the digging and removal of any archaeological artifacts.
You can go ahead, and detect in the state of Georgia, but you cannot use your machine on State Lands or on the beaches. In fact, you can detect on designated beaches only …
… If you are planning to explore the parks of Georgia, then you need to check in with each village or each town to find out if they have any laws in place against detecting in parks.
Where to go detecting in Georgia?
There is no shortage of places that you can explore in there! It is a state that has a rich history and boats of many wonderful places that are best suited for this activity…
… Before Georgia witnessed European settlements, the state was inhabited by many Native American tribes. Many bands and tribes of Native Americans had made their homes in Georgia for thousands of years …
… Due to this, there are many Native American relics that can be found throughout the state, and artifact hunting is a very popular hobby in Georgia.
From historical Georgian homes to lost treasures and even Civil War relics, Georgia is truly a treasure trove for metal detectorists.
Here are the top five places (in my opinion) to explore in there using your detection device:
Central City Park: This place began as a horse track in the older days and has now been developed as a horse park. You can find many items here with your machine, including old coins and tokens.
School Grounds: Many of the old schools or any of the former school house locations in Georgia make for ideal places for detecting. Many of these old school grounds actually have corner stones that have the date written on them while others have a plaque placed that tells you how old the grounds are. These old schools are either torn down or lost to fire.
Crumps Park: Located off Vineville Avenue, Crumps Park is surrounded by Vista Circle, Ingleside Avenue, and Ridge Avenue. This park has remained a popular place throughout the pre-war years and was closed down just before World War I. An ideal place for finding relics.
Camp Wheeler: A US Army base station near Macon in Georgia, the camp was a location for staging of Army units during both the World Wars. You can locate a map of Camp Wheeler at the Washington Library to help you plan out your detecting route before you head over there.
Churches: There are many churches throughout Georgia, and these are excellent places to metal detect before there is a high chance of finding some of the oldest coins here. This is because churches are typically the oldest buildings in any community.
This Detector will operate well for Ga Soil!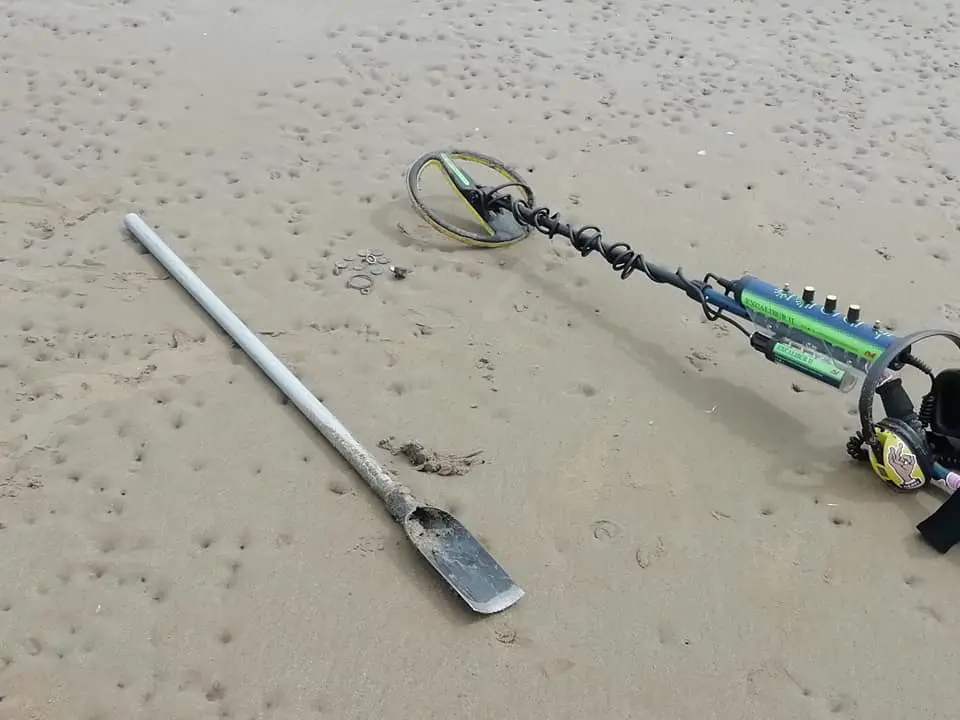 The major soil types in Georgia include clay, sand, silt, and loam. The soil in most of the state is typically highly mineralized, and you will need to get a metal detector accordingly so that you are not disappointed after spending time outside and not picking up any signals.
You will need to have a device that has good manual ground balance, good discrimination, digital read out, and variable tone. All these factors will come in handy when you are detecting in Georgia.
Minelab and Tesoro detectors are usually ideal for such type of soil, and many detectorists in there prefer to use these two brands itself.
The Minelab Excalibur II (Check it Here at Amazon!) is generally perfect for both beginners and professional treasure hunters. This is a VLF multi-frequency machine that operates across 17 frequencies. There is automatic ground tracking available, and it has an 8 inch DD coil type.
This device is ideal for Georgia because it can operate in frequencies that range from 1.5 kHz to 25.5 kHz, a broad range that allows you to pick up anything from Native American treasure to Civil War relics.
It is also a totally waterproof machine, so that comes in handy if you want to venture into the rivers or lakes as well. The device also comes with a pair of waterproof headphones in the kit.
Finally, if for some reason you find this model to be above your budget, then you may want to try out my Favorite Minelab Detector Here at Amazon!
Exploring Georgia state parks …
If you want to detect in the state parks of the state, then you need to obtain a permit from the Department of Natural Resources!
However, if you inquire from the Department of Natural Resources, they will clearly tell you that even the possession of detecting equipment is prohibited within any of the state parks in Georgia.
If you want to find out about what the exact rules are, then it is always better to visit the park and inquire about metal detecting from the Park Manager or Park Superintendent.
Beach Detection in Georgia …
While the law states that detection activities on the beaches is prohibited, many local detectorists claim that it is possible to detect on these beaches, but there could be exceptions…
… For example, according to information from local treasure hunters, Jekyll Island near Brunswick is off limits, but at the same time, St. Simons Islands which is just a few miles away is okay for detecting.
Keeping this in mind, it is probably best to inquire from the local authorities about which beach is okay to detect on and which beaches are off limits. Here are some of the best beaches in there where you can consider using your beloved machine:
Tybee Island
Cumberland Island National Seashore
Cabretta Beach
Driftwood Beach
East Beach
Glory Beach
Gould's Inlet
How to approach Gold prospecting in there?
Gold prospecting is a common hobby in Georgia. At one point of time, the state was the largest gold producing state in all of Eastern United States!
The county seat of Dahlonega in Lumpkin County used to be the center of the gold rush in Georgia, and for many years, the state was a hot spot drawing gold miners and treasure hunters from all over the country and even the world.
As compared to North Carolina, even, the gold deposits in Georgia are considered to be far bigger and also cover a larger area.
It is common to find gold nuggets with a gold detector in Georgia since many of the old gold mines still have some gold left to be discovered.
Digging along rivers and creeks are known to be the most productive areas for finding gold. Water-worn and smooth nuggets can also be dug out from old tailing piles.
There are many rivers in Georgia where gold has been found. If you proceed carefully and approach these rivers, then it is still possible to recover hidden gold within the gravels of the following major rivers:
Etowah River
Little River
Chattahoochee River
Tallapoosa River
Chestatee River
Tesnatee River
Nacoochee River
If you are intrigued about this Topic, then I've spent few weeks putting together this Gold Detecting and Prospecting Guide! I am sure that you will learn some helpful and practical info to come up with this valuable metal pretty easily …
What other detection finds to expect there?
A state that is rich in history, Georgia is one of the best places to hunt for Native American artifacts!
In fact, arrowheads are one of the most common finds here, along with grinding stones and bowls from the ancient times. It is best to do some research and identify the old campsites that were used by the Indians and then to take your detector there.
There are also abundant early Spanish and English treasures from the 1700s. While most of the Spanish treasures are typically associated with Florida, there are many lost treasure tales that have their links in Georgia as well.
Civil War relics (Learn more about detecting civil war relics) are also common finds with a detector! In fact, Civil War relics are one of the most popular items that metal detectorists look for.
Bullets are one of the most common items that are found, but you might also be lucky enough to find buttons, miscellaneous metal pieces from uniforms, belt buckles, and even guns. Old coins are also a common find.
Are there good detection clubs there?
The hobby is pretty popular in Ga, thus, there are many detection clubs present throughout the state. Some of the popular clubs include:
Stone Mountain Treasure Hunters
Georgia Relic Hunter
Stone Mountain Treasure Hunters
North Georgia Relic Hunters Association
Georgia Research & Recovery Club
Dixie Relic Recovery Club
Coastal Empire History Hunters Association
Georgia Treasure Seekers
Georgia Historical Artifacts & Research Group
NW Georgia Recovery Club
Georgia Gold Prospectors Association
Weekend Goldminers Prospecting Club
P.A.A Augusta Chapter
P.A.A West Georgia Chapter
Detecting in Georgia national forest …
Officially as per the law, you cannot use a detector in the national forests in Georgia! However, there are some areas within the forests where it is allowed (This is what I've heard!)…
… It is always better to find out from the authorities about what is the law for the particular forest you are interested in.
Are there equipment stores in Ga?
There are many stores that sell detection equipment and accessories in Georgia. Some of them include:
DetectorUSA MD Store
North Georgia Detectors
Rita's Metal Detectors and Relics
Treasure Quest MDs
Webb Enterprises LLC GeorgiaBuddy.com
Conclusion
My main goal behind putting together this post is simply to motivate you as much as possible to explore new territories! The best finds that you could ever possibly come across are the ones that you are far from where you are used to detect in …
… Ga is a worthy state that you should definitely give a try now or in the near future! I am sure that you will come up with pretty interesting stuff!
So, go for it and have fun!!
If you are looking for other worthy states to explore, then have a look at this metal detecting article in Maine! You will learn some interesting info …
… By the way, I've seen many people who make fun of the hobby and think that it is a joke! Obviously, I am won't say anything bad about that because it is their opinion and I have to respect it. However, I've written these reasons why metal detecting is actually worth it! Check it out!