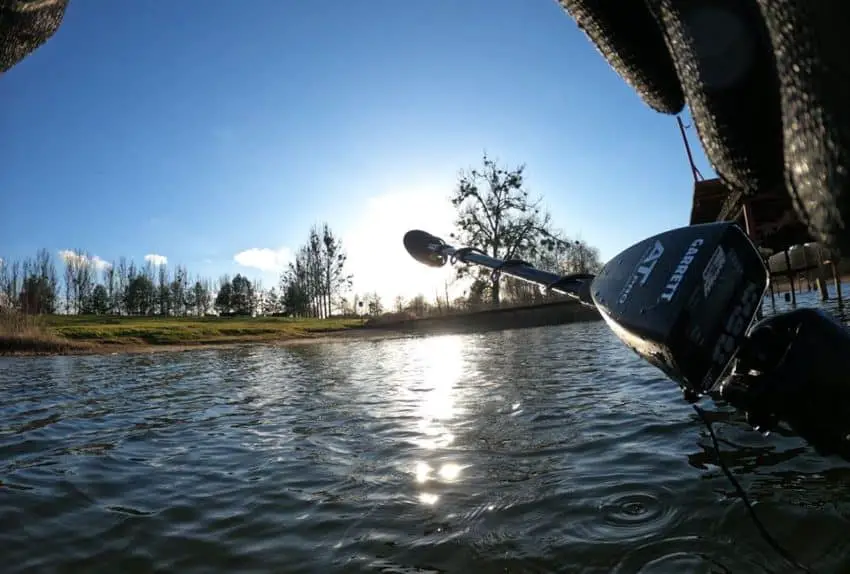 It is totally normal to feel confused before buying a given metal detector! That's why, most hobbyists just go out there and ask about the most recommended ones …
… In this Post, I will help you make this choice!
Most Recommended Metal Detector
1. For Beginners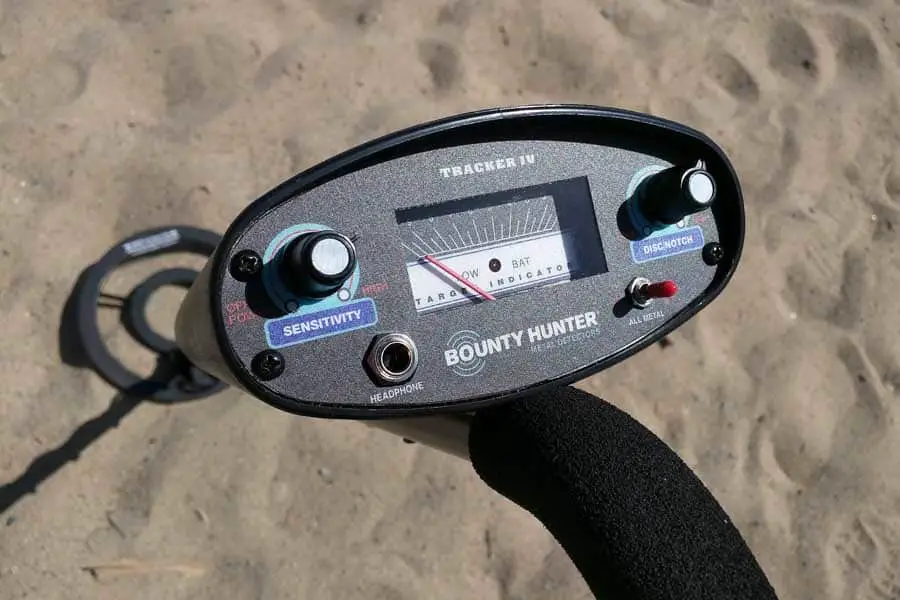 The Bounty Hunter Tracker 4 (Check it Here on Amazon) is the one I recommend the most for beginners!
Not only is the model available within a budgeted price ideal for newbies, but its lightweight design and a simple control panel also make it ideal for to start digging with no learning curve whatsoever.
The Tracker IV is one of the most popular models and has really decent features:
Easy to use with an analog display.
Comes with a good discrimination and sensitivity adjustments, which is not common in other detectors being sold at this price point.
Has an all-metal motion mode and a 2-tone audio feature.

The design of this detector is easy to operate

, and you will soon get the hang of it even if you have never used a detection device before.
Operates on a decent 6.7 kHz frequency with 3 different search modes along with an adjustable stem.
Comes with a built-in speaker.
The analog meter of the Tracker IV shows the signal strength, which gives you a rough indication of the object's size, depth and electrical conductivity.
If you've never used a detecting machine before, then that's the one you probably should start with. Unless you've got access to a bigger budget!
2. For Intermediate users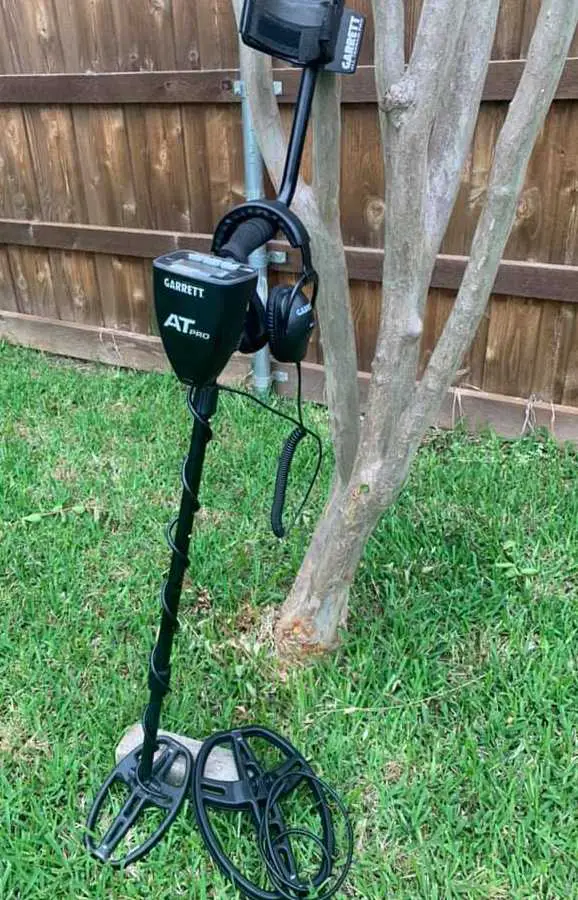 The Garrett AT Pro (Check it Here on Amazon) is the most well-known and popular model from the Garrett House.
It includes a notch discrimination, iron audio, manual and automatic ground balancing, a pinpointing mode, and a numerical target ID. Apart from these great features, the detector is also relatively easy to use.
Other notable features of this model include:
Powered by 4 AA batteries that will allow you to operate with it for a pretty long time.
Stable with a durable exterior.
Very effective for relics, jewelry, and coins shooting, but it can also prove to be a useful detector for finding gold nuggets since it has a 15 kHz operating frequency, and the ground balance setting are also ideal for gold prospecting.
The detector originally comes with an 8.5″ x 1″ DD PROformance coil, which provides decent target separation and depth. This functions as an all-round coil and has been found to be suitable for most conditions.
The AT Pro is also completely

waterproof

. You can fully submerge it to a depth of 10 feet, making it great for hunting in shallow waters such as rivers, lakes, and creeks.
The good thing about this model is that even real professionals don't mind using it for most of their hunts!
3. For Experienced detectorists

If you are an experienced detectorist, then the Garrett ATX (Check it Here on Amazon) is definitely a solid choice.
This one is a truly all-terrain, professional-grade detector that operates on pulse induction technology.
This one could be used underwater and comes with many advanced features including:
Superior ground balance system that will allow you to hunt in highly mineralized soil easily and saltwater without the need of switching coils or playing with the settings.
13 sensitivity level setting
25 discrimination modes
Can be submerged up to a depth of 10 feet or 3 meters
Comes with both motion and non-motion modes
Has mainly a 12 inches DD search coil
It has a mono deep seeker search coil 20 inches wide
Comes with a separate travel case and is also topped with a hard case made according to military-grade standards
Powered by rechargeable AA alkaline batteries
For someone who wants to focus on Gold prospecting and Treasure hunting, it would be very hard for me to recommend a different model than this one.
Final Thoughts …
Hope this model has given you a clear idea on the machines you probably should opt for depending on your budget and level of expertise …
… Finally, I highly invite you to have a look at this Guide on How to Properly Choose Your Detector! It is a complete article that will give you even more details.