Texas is one the second largest US state for population! And the good news is of our beloved hobby is very popular Hobby there …
… Indeed, it is a hub for a ton of experienced detectorists and many solid clubs that you can join. In addition to the opportunities and possibilities to come across some highly valuable finds.
Nonetheless, just using your machine like this without even being aware or the laws regulating this hobby in this State won't be a wise thing to do as far I am concerned. Indeed, this might cause you some trouble with local authorities in some extreme cases!
Not to mention that it is not an ethical thing to do!
… Other than that, in this Post, I list as much helpful information as I possibly can so you will have a better idea on the law, the places you should opt for and some clubs that you may want to joint …
… I will also address the find that you should expect there … And I am talking here about Gold (Some Great right!)
What are the Metal detecting laws in Texas?
There are no specific or clear laws addressing this hobby in a direct way. However, the Antiquities Code of Texas does aim to protect what metal detectors detect.
This code protects archaeological sites and historical buildings in Texas from treasure hunters who steal many important artifacts. This law states that any agency or person cannot disturb at least 5,000 cubic yards of soil or earth before notifying the Texas Historical Commission.
According to some hobbyists from Texas, it is pretty much not allowed to remove, or destroy or deface any historical artifacts without the proper permit!
Anything that is believed to be more than 100 years old cannot be dug up or taken neither by detectorists or treasure hunters…
… However, (some good news here!) this law does not apply if the detection takes place on private land and the detectorist has prior permission from the landowner to find artifacts on the land.
Even for detecting in a Texas State Park, national forests in Texas, or any federal lands in the state, you will need to get a prior permit.
Where to go detecting in Texas?
Without a doubt Texas is a Great place in which it is possible to find many types of artifacts, lost jewelry, old coins, and other valuable treasures.
The state has a big coastline and the beaches are some of the favorite haunts of enthusiasts looking for lost jewelry in the sands.
There are also many other places that are popular for their chances of finding lost items on hiking trails and camping sites.
There are also many rivers across Texas and being a very hot summer, hobbyists across these rivers can be a very relaxing activity.
There are many ghost towns there that draw hunters from all across the country!
Since Texas was a coal mining state in the 19th century, there are lots of mining camps and towns that are now closed and therefore there are nearly hundreds of ghost towns across the state just waiting for you!
Some of the best spots that you can aim for are:
Dallas-Fort Worth area
Lake Texoma
Lobo Ghost Town
Glenrio Ghost Town
Alongside the Frio River
Bandera City Park
Best Detector for Texas Soil!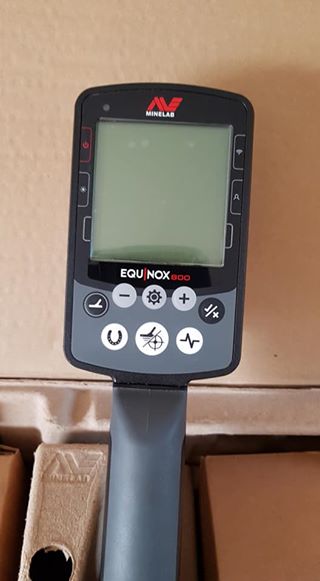 Texas is known for its diverse landscape! There is a variety of soils (Inceptisols, Alfisols, Mollisols, Ultisol …) present throughout the State!
That's why it is better to use a multi-purpose machine that can operate on most types of grounds! The Fisher F22 (Check it Here on Amazon!) is probably the Best if you are on a budget … Or if you are willing to spend more money, then I recommend the Minelab Equinox 800 (Check it Right Here on Amazon!)
The latter can operate on 5 different frequencies at the same time! And it can also operate on all sorts of grounds (Fields, Beaches, Conductive Soil, Trashy Soil …)!
How to get your permit to detect in Texas?
There is not specific or clear path to that, this depends from region to another!
The best way to go is to find out from your local government offices or the local police station closest to you about what it takes to get the permit to use your machine there.
If you are already a member of a club the task would much easier for you …
… You will need to have a preliminary idea on some specific places you are willing to opt for. Also, you will need to show an attitude proving that you are willing to commit the code of ethics.
Generally, a permit will allow you to explore a specific place! That is, to detect on a state park you will need a specific permit, and if you want to opt for public lands you will need a different one.
Detecting for Gold in Texas – What you should know
One of the popular places for gold prospecting in Texas is around Llano. However, many detectorists run into a problem with gold detecting in the state because nearly 98% of Texas is privately owned.
In East Texas, around three miles north of Diana, north of Longview also there are some reports of finding gold…
… Murfreesboro is also another place many detectorists check out for gold.
In Montague County, there is a historical marker that marks a highway as 'Highways Paved with Gold'. Many hobbyists often detect there, but there is no data on how much gold has actually been found in these places.
For more info about this Topic! I highly encourage you to check this Gold Prospecting Guide! You will learn a ton of helpful info to come up with Gold in an Efficient way!!
Are there Detecting clubs in Texas?
There are many clubs out there and joining them is one of the best ways to spread your chances to explore different locations.
One of the biggest clubs in Texas is the Texas Association of Metal Detecting Clubs. This is a good resource for you to find activities, events, and meetings in your local area.
Furthermore, the website of Metal Detecting Hobby Talk has a comprehensive list of all metal detecting clubs from all over the state.
The oldest and most established club in Texas (in my opinion) is the Lone Star Treasure Hunters Club in Irving. You should probably try to join them …
Are there equipment stores in Texas?
The state has many stores that sell all sorts of detecting equipment!
You can not only buy high-quality equipment, but you can also rent a detector and other equipment from some of these stores.
Some of the most popular stores out there include:
American Detector Distributors LLC
Ed's Lawn Equipment
Fastenal Metal Services
Metal Detecting Stuff
Metal Detecting Spot
East Texas Metal Detectors
Garrett Metal Detectors
Houston Metal Detectors
Texas Metal Equipment
C's Sales and Services
Metal Detectors Fisher
Metal detecting in Texas ghost towns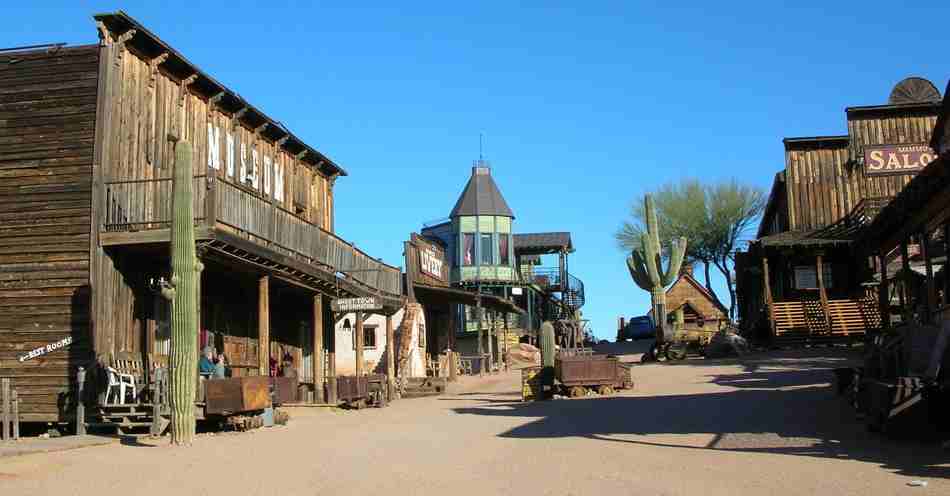 I think I've said this before! Anyway, Texas has many ghost towns, all of which attract metal detectorists from all over the country. Some of the best ghost towns there include:
Terlingua – located near Big Bend, Terlingua is perhaps the most famous ghost town of Texas. It is ideal for metal detecting due to its rich history – it was first inhabited by Indians, then Spanish, and then the Americans. So chances of finding valuable ancient relics here are very high.
Lobo – This is a fairly modern ghost town, abandoned in the late 1960s.
Glenrio – Close to the Texas and New Mexico border, Glenrio is another famous Texas ghost town. Many movies have been filmed here and the many abandoned buildings are ideal for metal detecting.
Sherwood – Located southwest of San Angelo in Irion County, Sherwood is another great place for detecting.
Indianola – Once a popular port city, the town has been abandoned since the late 1800s.
For more info about this Topic, you can check this guide about Ghost Town Detection! I've done my best to include as much helpful info as I could!
Detecting in Texas state parks
According to Texas Parks and Wildlife, it is prohibited to operate a metal detector in any of the state parks in Texas!
However, if you carry the appropriate permit, then you will be allowed to use your machine there with no issue.
Again, don't be too lazy! And try to find out from local authorities closest to you out there …
Some of the best state parks in Texas where you can detect with a permit include:
Big Bend National Park
McKinney Falls State Park
Colorado Bend State Park
Pedernales Falls State Park
Dinosaur Valley State Park
Brazos Bend State Park
Exploring Texas Rivers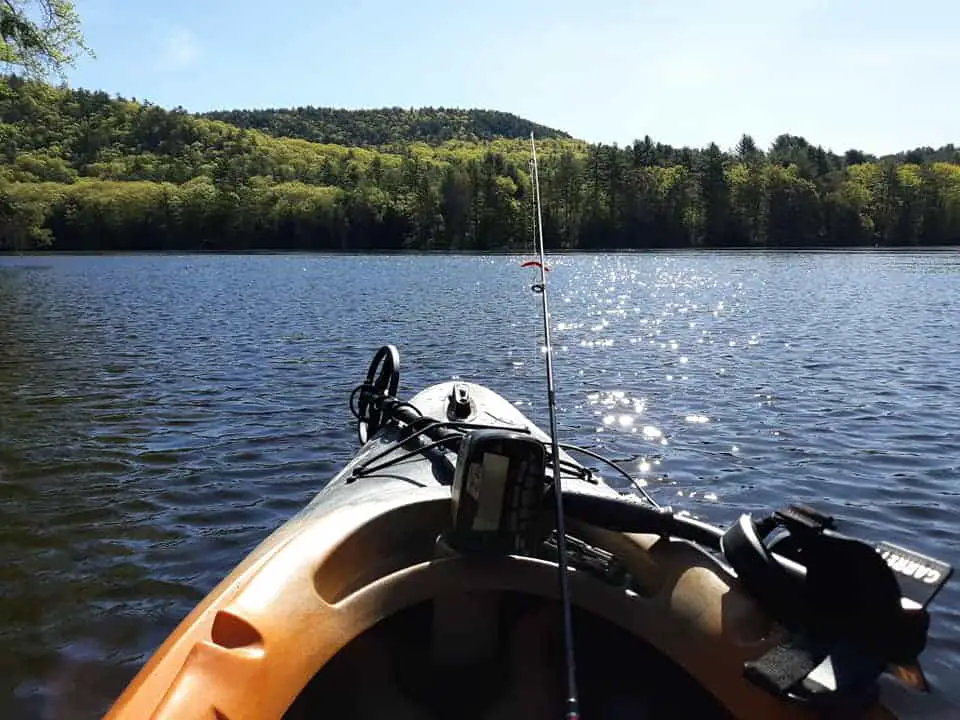 There are many rivers across Texas and these attract hundreds of visitors every year!
Boaters, fishermen, and even local tourists, all throng to the shores of these beautiful rivers to relax. For metal detectorists, Texas Rivers are an excellent place to explore, especially as the hot weather of the state allows them to rest and get a respite from the heat alongside these rivers.
Remember to invest in a good waterproof metal detector when you are searching in the shallow river waters.
Some rivers that you can opt for in the state include:
Rio Grande River
Colorado River
Brazos River
Guadalupe River
Red River
Trinity River
Canadian River
Metal detecting in Texas beaches
For me detecting on beaches is one of the most enjoyable things to do!
Even though the state of Texas is not exactly known for its beaches, the state does have around 400 miles of a picturesque coastline.
These are ideal beach destinations and there are lots of water sports and other activities that take place such as sailing, kayaking, fishing, etc.
A good thing about beach hunting is that most of them don't require prior permission! This is positive thing, especially for beginners …
The best beaches in Texas for hanging out with your machine in my modest opinion are:
Crystal Beach
Surfside Beach
Mustang Island State Park
Rockport Beach
Port Aransas Beach
South Padre Island
Boca Chica State Park
San Jose Island
South Packery Channel Beach
Exploring Austin Texas
Austin (the capital of the state) is one of the most populous cities in the country!
The city is ideal for practicing this activity and has many dedicated clubs. Metal detecting is popular in the city of Austin since the 1960s…
… However, it is still not allowed unless you've got your permit. So make sure that you have it first.
Hunting for silver is a popular activity of detectorists in Austin. As the city is located at the foot of the Balcones Escarpment on the Colorado River, detecting along the riverside is also very popular there.
Detecting in Dallas Texas
Dallas is another massive city in Texas and is a popular tourist destination too!
A big number of experienced hobbyists are living there and many enthusiasts of the hobby come all the way to the Dallas-Fort Worth metroplex region to indulge in detecting here.
Dallas is founded along the Trinity River, which is a popular site for practitioners too. However, the river is not navigable today and has been rerouted many times.
White Rock Lake is another popular area for explorers and both the lake and the surrounding park attracts many visitors, especially during the peak summers to cool off and enjoy by the lakeside.
The city has a plethora of parks, but remember to find out if you need a permit first for Dallas parks!
Some of the popular parks and gardens there include:
White Rock Lake Park
Lee Park
Cedar Ridge Preserve
Trinity River Audubon Center
Texas Discovery Gardens
Katy Trail
Klyde Warren Park
Metal detecting in Texas gulf coast
The Texas Gulf Coast is the coastline area of Texas. It is a 350-mile long stretch covered in sandy beaches that attracts many a visitor from all across the world!
It is also a popular place for practitioners, especially for those who prefer beach hunting. Some of the best places you can aim for include:
Malaquite Beach
Port Aransas Beach
Rockport Beach
Whitecap Beach
Surfside Beach
Isla Blanca Park
Sylvan Beach Park
East Beach
North Beach
Using your Metal Detector near Abilene Texas
Abilene is a relatively smaller city in that state, but there is still a dedicated group of hobbyists there!
The city used to be a small frontier settlement in the past, due to which the chances of finding valuable relics is high there
One of the best places in Abilene is at the Fort Phantom Hill, which is part of the Texas Forts Trail. You will see many detecting enthusiasts trying out their equipment in these areas.
However, make sure that you have the required permit just to avoid any case to have your equipment confiscated!
Exploring Georgetown Texas
Georgetown is the location of the oldest university in Texas, the Southwestern University!
A small city, Georgetown is also known as the 'Red Poppy' Capital of Texas, after the red poppy wildflowers found aplenty throughout the city.
The city has a rich history due to which this is a popular site for detectorists.
There are many hiking and biking trails in the city, along with many parks and recreation places. All these are ideal places for detecting…
…In fact, the Blue Hole Park is not only a popular swimming area, but it draws many detecting enthusiasts as well!
The San Gabriel River is also another area where you will find hobbyists in there!
Conclusion
Even if Texas is just a state, but it should hold more hobbyists than most countries in the world. Thus, it represents a huge opportunity in my opinion.
In other words, there are some countries in which it is very weird to hold a metal detector! Thus, even if you have a permit there, you will feel a big discomfort with people around you looking at you like if you are doing something nasty!
So, if you live in Texas, or just planning to go in there! Don't miss on this opportunity … No matter what!
I've tried in this Post to give you a general idea regarding this hobby in Texas. From the law perspective and also other aspects. So you will get a little bit motivated …
Texas is one of the amazing US states where you can metal detect! Hopefully you've found the article useful!