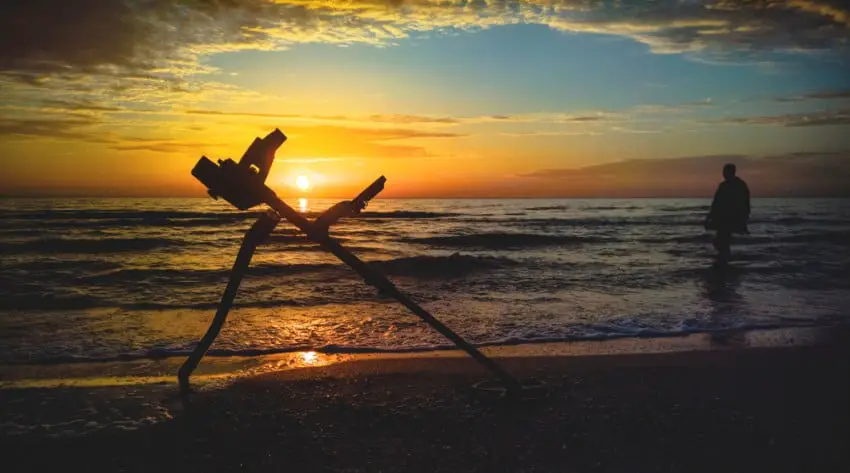 If you love Metal Detecting and live in the US, that's a blessing!
In fact, there are many US States that have pretty much friendly rules regarding the hobby, not to mention that most of them have huge potential when it comes to potential finds …
… In this Post, I list the Best US States where you should get the most out of using your metal detector.
(Legal Disclaimer: In this Post I include some law related information, BUT, this is not Legal Advice at all. Before you take action based on any of this information, consult with your Legal professional and/or Local Authorities.)
Best US States with Metal Detector friendly law
1. Pennsylvania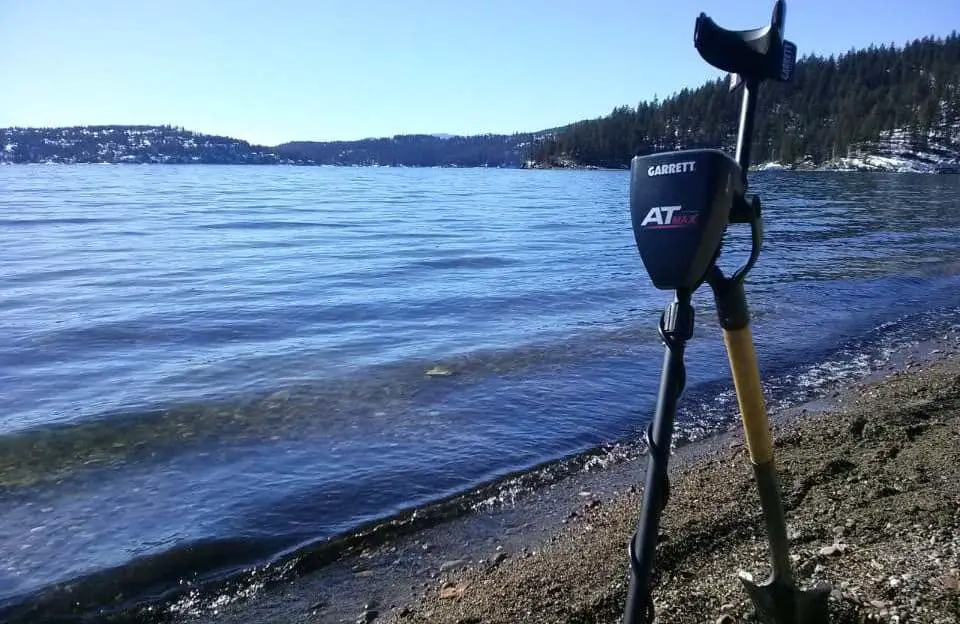 Pennsylvania is known for its rich history and beautiful lakes. Due to this, Pennsylvania is very popular amongst seasoned detectorists as well as amateur detectorists.
The use of metal detectors is allowed in the state, as long as you follow the laws.
You are even allowed to detect in Pa state parks once you get the stake park manager approval.
Philadelphia, Gettysburg, and Erie are all towns that hold great promise for detectorists. However, any historical items you find have to be reported to the authorities.
There are also many old towns scattered throughout the state, along with many creeks that are known to yield many valuable treasures. To begin with, you can start your hunt at the Delaware River (Learn where to metal detect in Delaware) and the French Creek.
Pennsylvania also has a number of ghost towns that are ideal for discovering treasures. If you are unaware of where to begin, then visiting the local libraries can help you find information about these ghost towns before you start detecting.
There are also many abandoned railroads and railroad stations in Pennsylvania where you can find valuable treasures.
At the same time, this state is very popular for gold prospecting…
… There are many gold discoveries in there, and the counties of York and Lancaster are known to yield many gold nuggets.
For more info, check this article on metal detecting in Pa
2. Ohio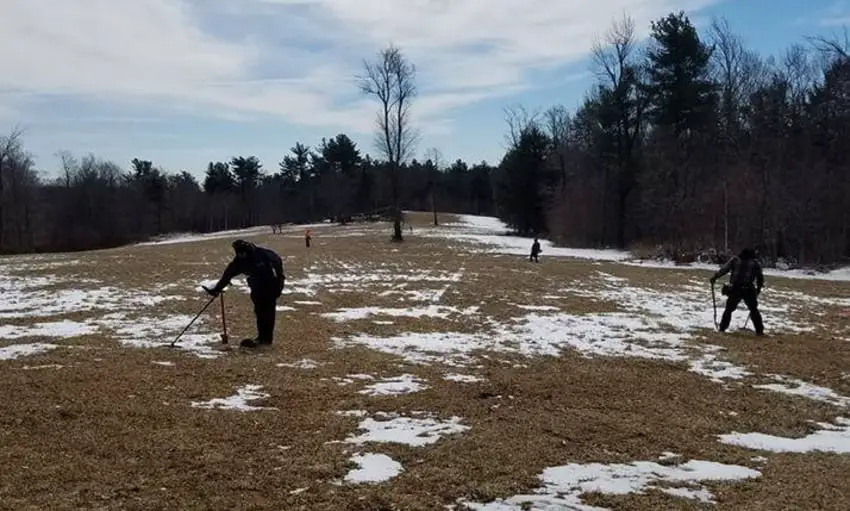 Ohio is voted as being one of the most metal detection friendly states within the United States.
The activity is allowed in there and is governed by the Antiquities Act law of 1906.
There are many places in Ohio that are ideal for metal detecting. Some of the places that are famous for buried treasure include:
There are stories that riverboat pirates high nearly $24,000 in gold and silver coins as well as jewelry on a bluff that overlooks the Ohio River.
The Lisman Farm is said to hold a treasure of nearly $125,000 in paper currency.
The John Ashland Farm, located a stone's throw from Wyandot, is believed to still hold a revolutionary war treasure of nearly $25,000 in gold coins.
There are many news stories about people finding gold and other treasures in the creeks of Ohio.
It is believed that gold can be found in abundance in Ohio, especially near the rivers, streams, and creeks of the state.
It is possible to find a wide variety of things in Ohio while you are out metal detecting.
European settlers had brought a lot of people to the Ohio area, though it was first inhabited by the Native Americans. Due to this, there are many Indian relics that can be found in Ohio.
Metal detecting is quite a popular hobby in the state of Ohio and as a result, there are many clubs out there.
If you are coming from outside Ohio, then getting in touch with one of these clubs can help you get to know the many interesting places to opt for.
For more, check this post on metal detecting in Ohio
3. Georgia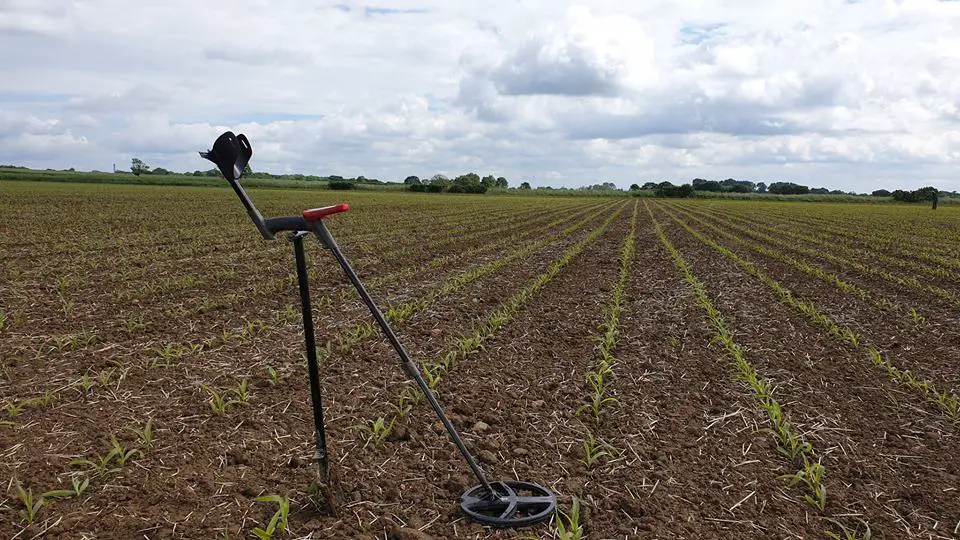 Another detecting friendly state is Georgia, where it is legal to use your machine, as long as you follow the rules.
Before Georgia witnessed European settlements, the state was inhabited by many Native American tribes …
… Due to this, there are many Native American relics that can be found throughout the state, and artifact hunting is very popular there.
There are also abundant early Spanish and English treasures from the 1700s. While most of the Spanish treasures are typically associated with Florida, there are many lost treasure tales that have their links in Georgia as well.
Civil War relics are also common finds!
In fact, bullets are one of the most common items that are found, but you might also be lucky enough to find buttons, miscellaneous metal pieces from uniforms, belt buckles, and even guns. Old coins are also a common find.
While the law states that metal detecting on the beaches in Georgia is prohibited, many local detectorists claim that it is possible to hunt on Georgia beaches, but there could be exceptions.
For example, according to information from local treasure hunters, Jekyll Island near Brunswick is off limits, but at the same time, St. Simons Islands, which is just a few miles away, is okay for detecting.
Gold prospecting is also common there. At one point of time, Georgia was the largest gold producing state in all of the Eastern United States.
Digging along rivers and creeks are known to be the most productive areas for finding gold. Water-worn and smooth nuggets can also be dug out from old tailing piles.
There are many rivers in Georgia where gold has been found. If you proceed carefully and approach these rivers, then it is still possible to recover hidden gold within the gravels of the major rivers.
For more, check this post on detecting in Ga
Best US States with High Metal Detecting Potential
4. Arizona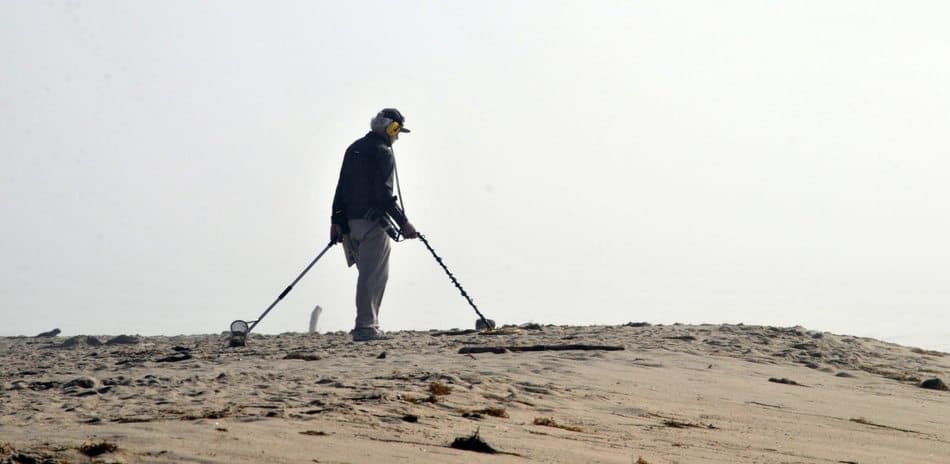 When it comes to finding hidden treasures or searching for valuable items with a metal detector in Arizona, there is perhaps no other state that has as nearly as many treasure tales.
Some of the best places to search in there are:
Hunting for Roy Gardener's train robbery loot near Flagstaff
Searching between the Cerro Colorado mine and the Cerro Colorado

Mountains

for stolen bullion
Near the Tumacacori Mission – there are rumors of a hidden underground silver mine in the area
Hunting for Bronco Bill's stolen booty near Solomon
The ghost town of Gilette
Arizona has a rich history of gold mining and there are hundreds of areas in Arizona that produce gold and are great for gold prospecting.
There are, in fact, many gold districts, as well as thousands of gold mines, gulches, washes, and prospects worth exploring with a detector.
For example, Lynx Creek is located in central Yavapai County and is known as the richest gold area in the state.
Unlike other areas, there is water present in Lynx Creek, making it easier to carry out panning and sluicing in this region.
This is a very popular area and a lot of detectorists come here in search of gold. Another great gold mining area is Rich Hill present in Yavapai County that is within the Weaver District. This area is said to be loaded with gold.
You can learn more in this post on detection in Arizona
5. Connecticut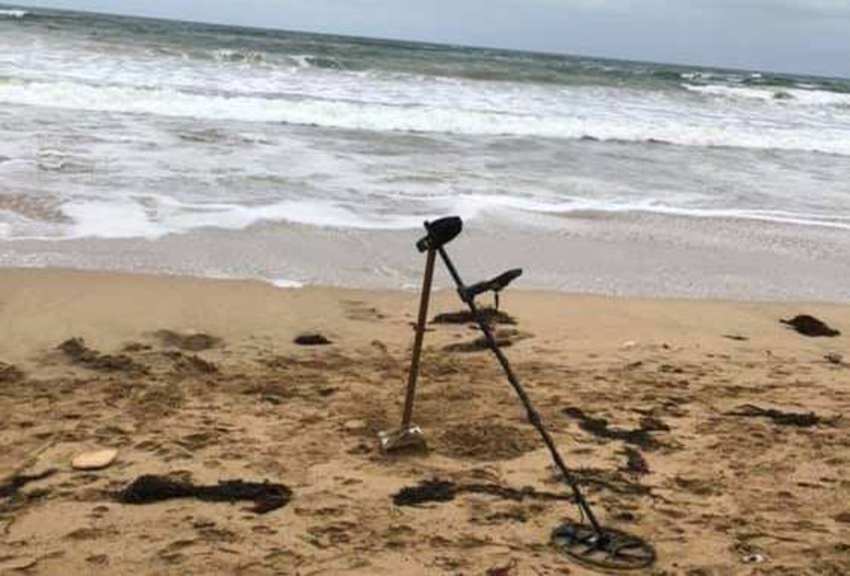 It surprises many to know that Connecticut is an excellent state for this hobby.
There are vast amounts of treasure to be found in Connecticut, but the treasure is not gold or precious jewels as one might imagine. In areas such as Durham, detectorists can be found looking for historical artifacts.
In fact, most recently, a group of treasure hunters known as the Yankee Territory Coinshooters discovered a stash of goods from the Revolutionary War in Durham.
Blackbeard, the pirate, is also believed to have buried his treasure near Brooklyn.
Even near East Granby, there are rumors of a massive Revolutionary War treasure. It is thought that nearly two million dollars in gold coins have been buried by the Patriots during the war.
You can learn by having a look at this article on metal detection in Connecticut
6. California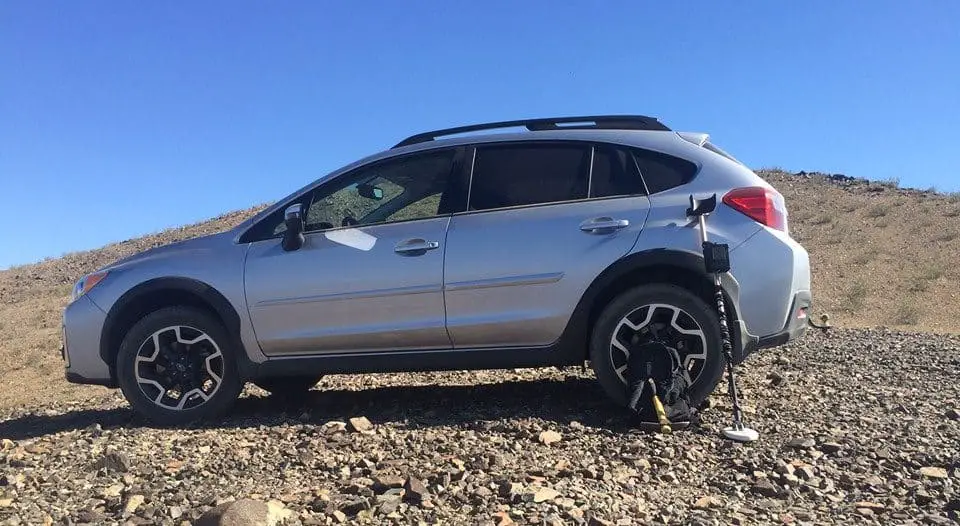 The state of California is known for its many gold treasures and detectorists from the entire country flock to the state to look for gold.
The great California Gold Rush began in 1848 after the discovery of gold near Sacramento. Since then, California has been famous for its gold deposits, so much so that today also you have a great chance of finding gold if you go out hunting with a metal detector.
The most famous region for gold you should begin from is the Mother Lode Country, which is in the north-central part of California. It includes the counties of El Dorado, Amador, Calaveras, Mariposa, Tuolumne, Placer, and Nevada counties.
The area of Coloma is also an excellent area to start your search for gold as this was the original place of gold discovery. The major river drainages in this region are all good areas for gold prospecting.
Other good places for gold prospecting are:
Roaring Camp Mining Co., Pine Grove
Angels Camp
Columbia
Randsburg
Don't forget to have a look at this Post on metal detection in California to have more insight.
By the way, Louisiana has many similarities with California and is definitely a great state to consider exploring!
Conclusion
It is very important to know upfront the rules regarding this hobby and the potential that the places you are intending to visit have …
… That's why, I've chosen to put together this article to give you an idea on what you should expect.
Now, I want to hear from you:
What US state you are about to detect in?
What are you expecting in term of finds?
Shoot me an email!