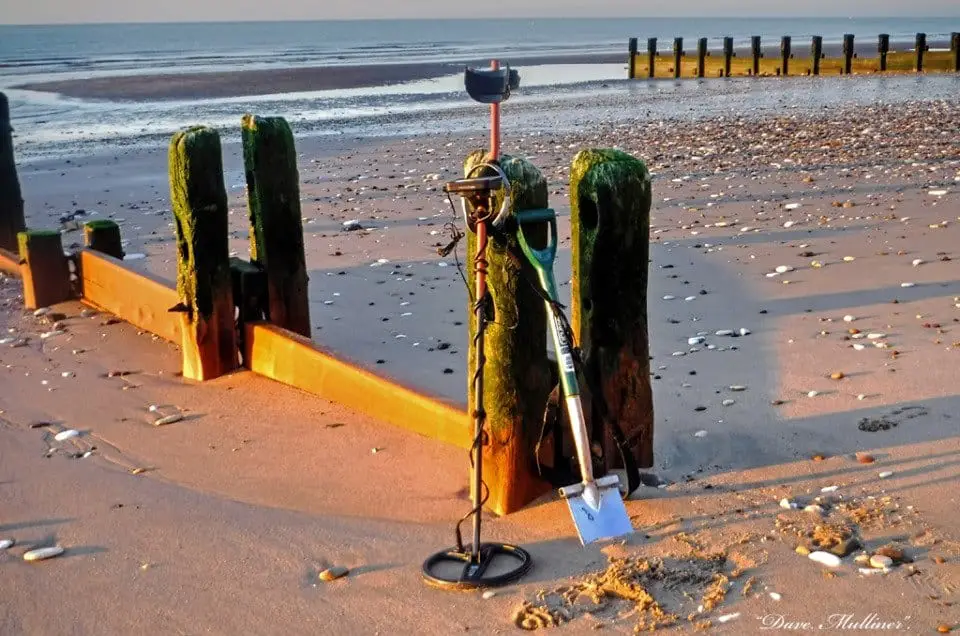 Germany is one of the most attracting countries you could ever visit hands down! It has an extremely rich culture and a Solid civilization that you should absolutely discover…
… But guess what! Exploring this wonderful country using your metal detector is an enjoyable and unmatched feeling … You won't really know what it feels like until you try it yourself!
In fact, it is an opportunity to discover this notorious country from a totally different angle. It is also an unmatched occasion to come across some finds that, probably, won't be available in your city, state or county.
Nevertheless, it is very important to be aware of a number of things! I am talking here about the:
Locations that you should opt for there.
Laws regulating this hobby in Germany.
Clubs that you may want to join.
Finds that you should expect.
….
In this Guide I cover all these topics and more related to Metal Detecting in Germany! I am sure you will learn some new and helpful information …
Is Metal Detecting legal in Germany?
If you are an enthusiastic hobbyists who want to pay a visit to the historical lands of this country … Then I have some relatively good news for you …
… Indeed, it comes as a relief to know that this hobby is very much allowed in there (under few conditions)!
However, if you come across a very large and a very valuable item while you are out there exploring, then you have to turn it over to the state. Also, you can only use your machine in Germany with a proper license or permit.
You can easily detect in the woods and in the fields, but when you are detecting around castles, keep in mind that exploring any historical grounds in Germany is illegal …
… Though almost no one asks for permission and you will find that there are many people roaming around castles with a detector in hand.
Nonetheless, you might just get into a problem (in extreme cases) if you are detecting where you are not supposed to be!
In fact, if you are caught without the proper license or where it is prohibited, you might face a fine … your machine might be confiscated or in extreme situations, you might even face jail time.
Don't be concerned about that! Just be smart about it and opt for getting a license before you start your journey.
Where to go Metal Detecting in Germany?
Being the site of some of the bloodiest battles in the history of the world, there is no dearth of places in Germany where you can metal detect …
… From battlefields to even the open fields, there are historical targets buried almost at every nook and corner there.
Many people prefer to explore the old German casernes, or the military posts. Most of these posts date back to World War I or even earlier…
… In fact, they are the ideal places for detectorists as they include all the right stuff you need to detect – lots and lots of old buildings and lots of grass!
One of the best locations that local hobbyists often head to is Landstuhl!
Though this is a very popular spot for many detectorists, I believe there are still a lot of unexplored areas there that you can take advantage of.
Another excellent caserne you can explore is the one in Baumholder. This place is almost a paradise for us as hobbyists. It has rows upon rows of old four-story German barracks as well as an old church…
… Silver dimes, German coins, and even gold jewelry and other relics are usually found in this place, pretty easily.
The best way to find out where you should use your detector is by doing a bit of local research asking the locals and using old maps if any.
Just keep in mind that it is prohibited to explore World War ammunition as every year there are hundreds of people in Germany who get killed or maimed from unexploded ordinance lying buried under the ground …
… So be careful!
Finally, if you lack location ideas, then check these!
This Machine Works Great for this Country's Soil?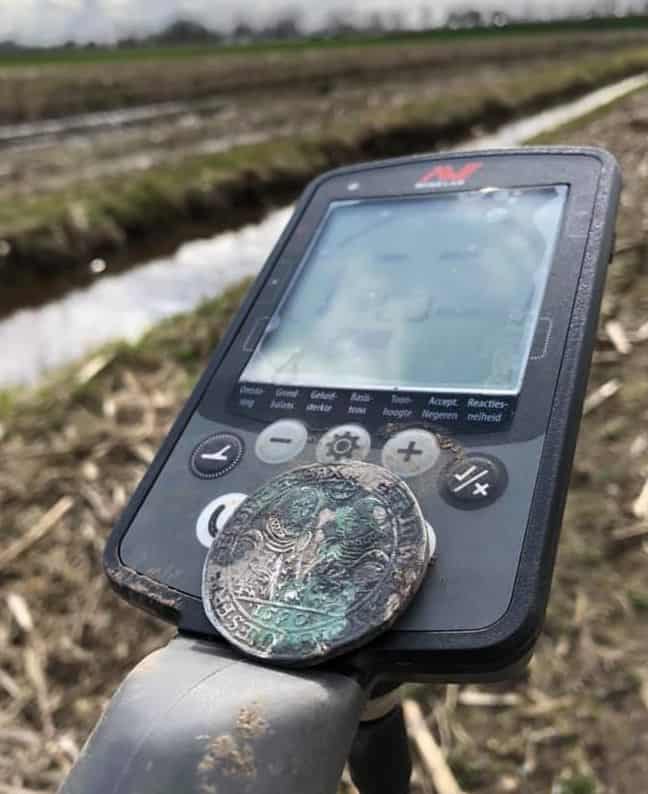 The country has a diversity of soil types! This is reflected by the different landscapes that it has … However, the ground their is more known by its strenght and the varying rock conditions …
… That's why one of the best choices, as far as I am concerned, is to opt for an All Terrain machines! In other words a detector that can operate well regardless of the ground conditions …
… You can have a check at one of my favorite All Terrain machines Here on Amazon!
However, if you are willing to pay a more for solid multi-purpose detector, then the Equinox 800 is a Safe Choice for sure! You can check its current Price Here on Amazon!
How to get a detecting license in Germany?
Every town/city in Germany has different government offices that offer you a metal detecting permit. The best way to get a license would be to head on over to any city hall building department and find out the procedure from the local authorities there!
If you are unable to find the government office, then heading over to the local police station might also help you get the exact directions about what you need to do in order to get your license.
Usually, all City Hall buildings have a map of all the lands that they own and they will let you know where you can detect and where it is not allowed …
… Sometimes, the local authorities might even ask you to find something for them! The permit is available for free and only requires you to fill up the form and submit the same.
If you want to detect in private fields (there are plenty of these in Germany), then the proper way is to head over directly to the owner …
… In fact, most farmers in Germany are open if you introduce yourself the right way! Have a chat; tell them about your hobby and in most cases, you will find that the people will likely ask you to help them find something or the other…
… You will also make a better impression by asking the owner about where you can detect and dig holes rather than having a go at their rams without permission.
A clever Tip: If you have already got previous permissions or permit before, use them as an asset! I mean, show them to the local authorities or a land owner just to give yourself some credibility and make the task much easier and quicker …
… If you are looking for areas to use your metal detector without a licence, then have a look at this article!
Are there detecting clubs Germany?
There are some clubs there, though if you don't speak German, then the language would to be a problem as most of the communication on their website is in German only!
One of the bigger clubs is the Verband Deutscher Sondengänger und Heimatforscher (VDSH)!
They have an internet presence, but again, only in German. There are also some online detecting forums where you can find like-minded people to search together.
Are there Metal Detectors made in Germany?
There are many leading manufacturers of detecting equipment there!
One of the most famous ones is KTS Electronic, they are best known for their gold detectors. The company has been in this business for the last two decades and today ranks amongst the market leaders not just in Germany, but the world over.
The forte of KTS Electronic is metal detectors with pulse induction technology and ground penetrating technology.
OKM Metal Detectors is another Germany-based company that manufactures high-performing 3D detectors and gold detectors. It is based out of Altenburg in Eastern Germany…
…OKM Detection Technology makes it possible to create the best gold machines in the market. The company's detectors have the facility of live streaming with 3D graphics, taking this hobby literally to the next level technologically.
MAKRO Technologies, now known as Nokta Detection Technologies, is also another famous German equipment manufacturing company.
There are also many smaller companies involved in the manufacturing of equipment!
What finds you should expect there?
Germany is a country steeped in history and war – lots and lots of war. It's no wonder then that detectorists have a field day while exploring through the various places in Germany…
…There have been many large and valuable finds by amateur detectorists in Germany!
For example, an amateur archaeologist and his 13-year old student found 600 coins ranging from the era of the Danish king in Germany. They also found 500 plus chipped pieces of treasure and coins, including a 714 Damascus dirham to a penny hailing from 983.
Another amateur treasure hunter found a million Euros worth of Roman gold and silver jewelry in the forest locates in southern Rhineland-Palatinate area just using a regular machine.
One of the most common finds while in Germany is World War II coinage! You are also likely to find many silver coins, ancient relics, and of course, there is no end of war ordinance to be found in there.
However, keep in mind that if you are detecting through the war barracks, then be careful of digging up ordinance as every year many people in Germany die or get severely injured from unexploded bombs hailing from the World Wars.
Military relics are also popular and you can find firearms, bayonets, and other military items …
Where and how to find WW2 Targets there?
Again, nearly all of Germany was ravaged by the Second World War!
Few cities actually have had a tumultuous history as Berlin and if you go around with a detector through the city, you are bound to come across some monuments and relics.
If you want to look for World War relics in Germany, then you should begin with Vorbuker and Fuhrerbunker in Berlin. These are the places where many WW2 events have happened …
… You can also search through Dachau, which was the location of one of the first of the many Nazi concentration camps.
Nuremberg is also a popular place where many detectorists try their luck! Make sure that you carry a good quality machine with you so that you are able to hear the tones as some of these items might be buried quite deep.
Are there equipment shops in Germany?
There are many shops selling equipment there. You can find these equipment shops in many of the bigger cities, though since there are many local manufacturers that make the detectors, you might also come across some models in the smaller towns and cities.
One of the most popular brands of detectors sold in Germany is usually the OKM MDs.
Shops such as:
Belec Spektrometrie Opto-Elektronik GmbH
die Firma existiert nicht mehr!
Tero Vido GmbH
…
Are just some of the many suppliers that you can find in Germany.
Is it a good idea to opt for metal detector rental there?
If you are traveling to Germany and don't want to carry along your own detector, then renting there itself is definitely not a bad idea!
It might also be that the mood to detect strikes you from being in the presence of so much history. In such cases also renting your detecting equipment will prove to be useful.
For beginners who are just starting out, it is ideal to rent your equipment in Germany so that you first get a feel of what the hobby involves…
Example: Detecting in Stuttgart – What you should know
Stuttgart is one of my preferred cities! It is also one of the largest cities of Baden-Wurttemberg and is located on the Neckar River, in a very fertile valley typically referred to as the Stuttgart Cauldron.
Stuttgart has historically been one of the most important locations along the Neckar river valley…
… It was heavily damaged during World War II and for hobbyists, it is a heaven for finding war relics and other historically valuable items.
There are many parks, woods, and other landmarks where you can head off to with your beloved machine. Some of the places you can consider detecting in Stuttgart include:
Waldfriedhog
Hohenpark Killesberg
Teehaus, Weissenburg Park
Hohenheimer Garten
Stadtisches Lapidarium Stuttgart
Evangelische Schlosskirche
Conclusion
I really hope you've learnt new, helpful and practical information! My main objective from putting together this Guide is simply to encourage you to spread the territory in which you will enjoy metal detecting as a Hobby … Germany is a great Country for practitioners!
Hopefully, you are excited to live this experience in the near future! Just please; don't forget to make sure that you have no trouble from the legal aspect …
Finally, if you are looking for an other exciting country to explore! Then you should definitely check this Detection Guide for Australia! I've put together in it some great info …