I've noticed that many passionate metal detecting hobbyists get discouraged when it is raining!
They usually prefer to wait until the rain is over or even until the ground is not wet anymore before going out detecting and digging …
… I think that this is not the proper mindset that you should have! In fact, you will miss on lot of opportunities that come during such condition!
That's why I've decided to put together this complete guide! So, hopefully, not only I will convince you to go out digging while it is raining, but also, you will be aware of the best practices that you should adopt while it is raining.
Metal Detecting in the Rain – What you need to know
Detecting in the rain may sound as an annoying thing to do, yet it still has a certain beauty and brings more opportunities.
However, it is very important to take into consideration a certain number of tips that you should follow most of the time. By doing so, you won't be affected by the bad weather.
Protect yourself
First of all, the most important thing is that you should always be wearing your raincoat for keeping the rain away. After all, you do not want to catch the flu or start shivering from becoming all wet from the rain.
Or you may want to opt for a dry suit which is also a very good option!
Many people who are just starting out think that they can carry an umbrella and carry on detecting!
Doing so is not only uncomfortable, but also, may cause your umbrella interfering with your machine's electromagnetic field. Thus, you won't end up finding anything!
Protect your Material
The next important thing to keep in mind is to protect and waterproof your electronic devices. Water could damage items that are not fully waterproof.
Though metal detectors are usually waterproof, at least up to the control box, make sure to clarify this at the time of purchase.
There are many types of solutions available for protecting the control housing of your machine, especially rain covers.
Rain covers for your device will tend to have a transparent side, which faces the screen of the detector so you can see the screen clearly.
It is possible to remove or attach the rain cover easily with a Velcro strap. This will also protect the screen from dust and scratches. Keep in mind that each brand has a specific cover.
If you are using headphones, then make sure that you cover them under a brimmed waterproof hat or with a hooded raincoat. Btw, you can have a quick check at these hats …
Also, place the wires under your clothes. If you have wire headphones such as the Garrett Z-lynk, then placing the receiver inside your pocket will be enough as the transmitter is already weatherproof.
Using wireless headphones, especially in the rain, will make your detecting much more comfortable.
Otherwise, you can literally opt for one of these quality waterproof headphones. They are used by hundreds of hobbyists around the globe.
If there is thunder and lightning accompanying rain, then it is a good idea to simply stay inside your car or head back home. In fact, it could be dangerous to detect in such conditions.
Even if, there are many hobbyists who love detecting under extreme conditions! I am not one of them to be honest, yet they find that more exciting than regular conditions …
… Check out more useful material!
What Metal Detectors work best during rain?
In order to practice this hobby in rainy weather, you need to ensure that you have a waterproof machine…
… I list below few examples that you can opt for, or at least you will get an idea on what a good waterproof machine sounds like:
1. Garrett AT PRO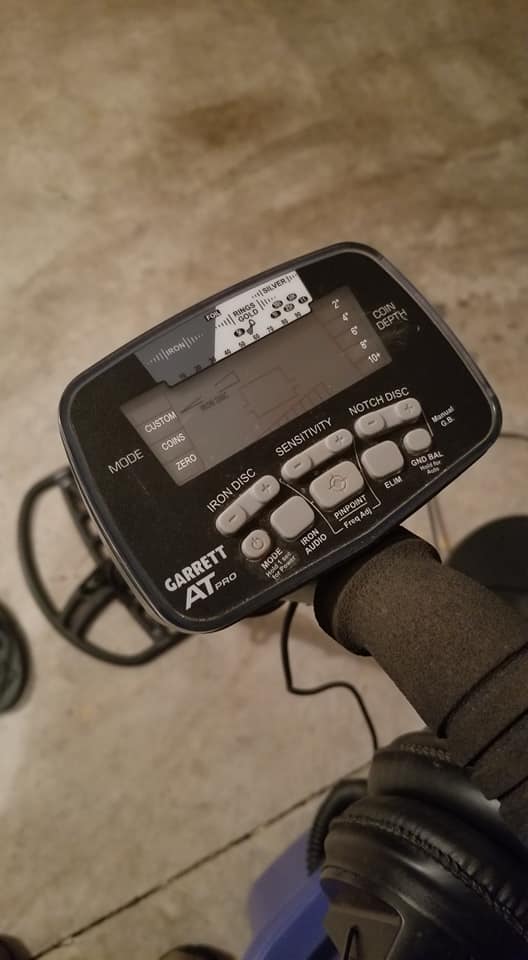 Certainly one of the most popular models of all time, the Garrett AT Pro (You can Check it Here on Amazon!) operates very well not only under the rain, but also for in any type of terrain including the wet ground … Not to mention that it is adapted not only for seasoned practitioners, but also for beginners. Some of the many features of the AT Pro include:
Good discrimination when it comes to trash
Manual and auto ground balance
Ferrous Tones
When numeric target ID range
Pinpointing mode for faster recovery
Ideal for relics, coins, and jewelry.
15 kHz operating frequency
Standard coil 5″ x 11″ DD Performance
Lightweight just 3.03 pounds
Fully submersible up to 10 feet underwater
Great at picking up small targets
8 Sensitivity levels.
2. Minelab Equinox 800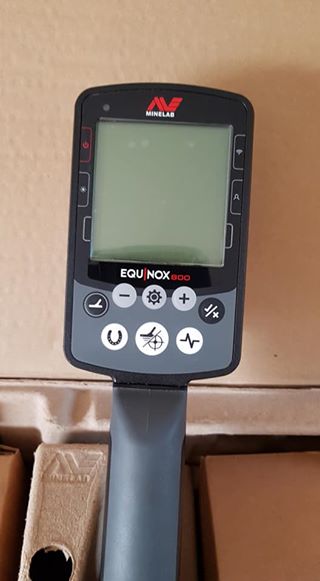 The Minelab Equinox 800 (You can Check it Here on Amazon!) is my favorite machine by far! The technology it brings to the table is seriously advanced …
… Weighing only about 1.34 kilos, Minelab has loaded its new technology known as "multi-IQ" in this machine. This is a VLF technology that can transmit 5 frequencies at the same time…
… These 5 frequencies were chosen as they are the most productive spread to cover …
5 kHz
10 kHz
15 kHz
20 kHz
40 kHz
You can also select to use them as a single frequency if you are looking for some specific targets!
The Nox 800 come with an 11 inch DD type coil. One of its biggest benefits is being waterproof so you do not need to buy separate covers or panic if you are caught outside in the rain.
The machine also has 3 or 4 different technologies so you can easily connect wireless headphones with the device with a pretty low latency.
3. Garrett ATX Deepseeker MD
This Garrett machine (Check it Here on Amazon!) makes use of pulse technology to find even the smallest coins, relics, and even gold nuggets and it operates properly in the most extreme of conditions.
It is an ideal device if you want to use it literally during heavy rainy weather. The extreme sensitivity of this device helps you find even the tiniest sized gold nugget.
What additional Tools you will need during rain?
It is important to have some additional tools along with your metal detector on rainy weather! By doing so, you won't be that much disturbed and your usual performance won't be affected.
Below few accessories that you should consider:
Headphones
You may say why I am talking about headphones again as I've mentioned them earlier in this Post! Actually, I've did that simply to emphasis on their importance …
… Not only in rainy weather, but also in any kind of weather!
In addition, headphones will help you cut out the sound of the rain. Using them ensures that you do not miss out on any alert due to its background noise.
They also cancel out any sound around you, making it easier for you to pick up on even the faintest of tones.
BTW, if you are looking for trustworthy headphones, the ones I recommend are Gray Ghost Amphibian II (Check Them Here on Amazon!) … Most seasoned detectorists use them and they always deliver!
Headphones also provide a sense of privacy as many detectorists do not like it when other people hear the tone of finding an item.
You can also check these reasons why you should consider using headphones!
Pinpointer
A pinpointer is a very important tool to consider not only in the rain but also in regular conditions. It provides you with an exact idea of where your target is located.
In fact, it provides a tone as well as vibration as you get nearer to it. This saves you valuable time and cuts down on how long it takes to find the target and dig.
If you are looking for cheap pointers, you can have a look at these inexpensive waterproof pinpointers! They perform pretty well …
Digger or Trowel
It is important that you have the right type of digging tool in such a condition. Keep in mind that when you detect on wet ground, you will definitely need a good digging tool.
One that makes it easy for you to dig deeper holes but with a small diameter so it will be easier to remove your find.
Thus, when you have to fill in the hole, it becomes an easier task and saves you time as well.
Beach metal detecting in the rain – Helpful info
Searching for a treasure on the beach is one of the easiest and hassle-free pleasures for hobbyists. In fact, most beaches do not require you to get a permit.
However, on a bright and sunny day on the beach there are huge crowd that makes the task difficult for you!
That's why many hobbyists prefer to explore on a beach while it is raining or right after the rain when the beach is likely to be deserted.
So if you want to detect on the beach during the rain, just make sure that you bring along a waterproof machine. Your machine should also be able to operate on mineralized soil with good discrimination capabilities.
Probably, many detectorists won't share this opinion, but it is better to avoid underwater detecting during rain on the beach. It becomes seriously dangers in some cases and this could cost your life.
Finally, to maximize your chances of finding something valuable just walk slowly along the beach and swing your detector steadily from side to side.
In case, your machine is not really adapted for rain, then don't hesitate to swing your coil few times in the same spot before your move on to the next one! In fact, it may need few trials before you hear something.
Just work methodically in a planned manner, relax and don't get frustrated if you spend a long time without finding anything!
Metal Detecting after Rain – Useful information
If you do not like to use your machine while it is raining, then a good idea would be to go out right after the rain is over.
This is favored by many detectorists as after the rain the ground becomes all muddy and there is dew everywhere.
The primary benefit of detecting in a wet ground is that it provides a higher conductivity than normal…
… This means that your machine will be able to have a better sensitivity to detect deeper and also detect more materials due to the increased conductivity.
However, be prepared to dig in the mud and getting dirty!
Another benefit of detecting after the rain is that the top layer of the soil gets washed away. Thus, this brings hidden targets closer to the surface.
The rain also loosens and softens the soil, making it easier for you to dig and saving a lot of effort.
After all, some dry ground is as hard as concrete, making it extremely difficult to dig and it also takes up a lot of effort.
Usually, fewer people are around right after a rain! This makes it easier for you to explore without any noisy and curious people being around, especially in parks.
Final Thoughts
Now, I really want to hear from you!
Do you like detecting on a rainy day or not?
If so, how do you prepare yourself? And what are your rituals if any?
If not, what are the reasons that don't let you go out in such conditions?
Finally, if you are looking to know what it takes to detect in even harder conditions, then have a look at this metal detecting article in Russia! You will learn more stuff …