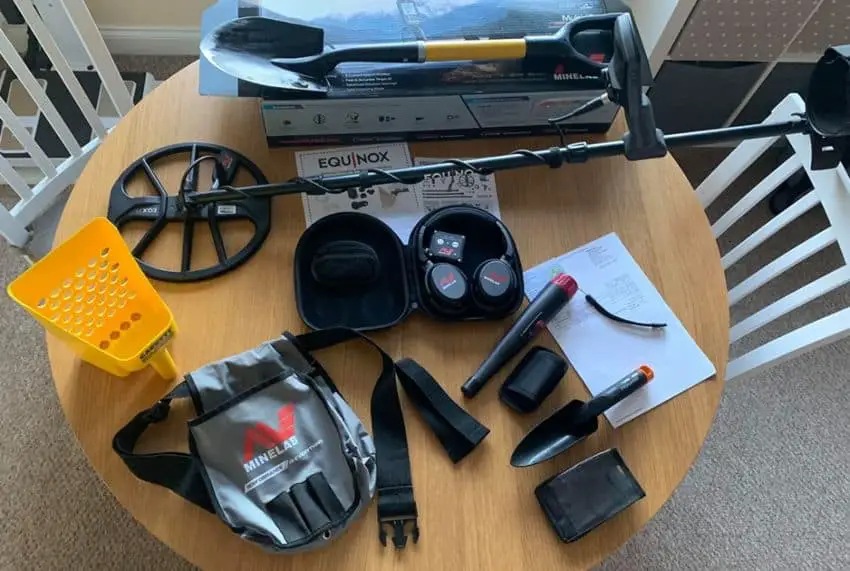 You may not believe that, but the reality is, many metal detecting hobbyists including those with some decent experience are not aware of all the tools they should be using in order to make searching task easier …
… This is the main reason why I've decided to put together this complete List Guide, where I breakdown all the tools and accessories you will need and why you will need them!
If you are on a Budget and want to Add just one Tool to your Arsenal that will make the most difference, Then I suggest that you go for a Pinpointer (Check This Budget Friendly Model Here on Amazon)! It will help you recover your Buried Targets much Faster …
Metal Detecting Tools
1. A Decent Metal Detector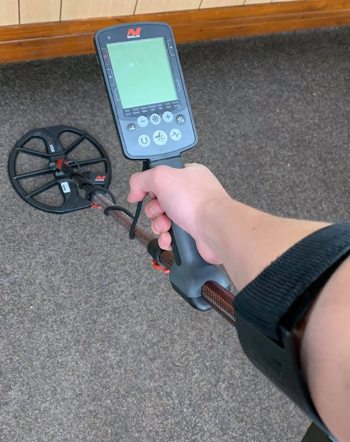 I understand, I understand … You are thinking there is no need to actually include that since there is no need to talk about the hobby without using an actual machine!
Indeed, the point I want to make here is the importance of owning the right detector not only depending on your budget, but also on the targets you are looking for and the ground conditions you are dealing with …
… For example:
These are just examples; I am not saying that there is no way around those! However, the devices I've just listed will give you an idea on the features you should look for depending on what you are looking for.
Finally, if you didn't get your first machine or you are planning on a machine upgrade, then I highly suggest you check this Guide on Choosing Your Detector Properly! You should learn a lot.
2. Pinpointer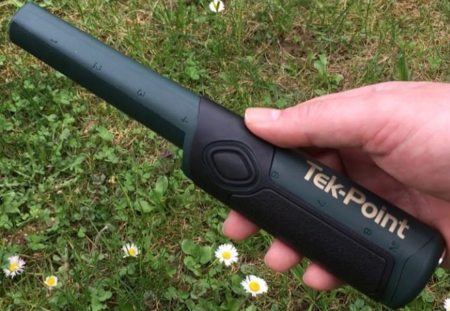 Pinpointers (Check this One Here on Amazon) are very helpful when it comes to accurately locate the objects you are looking to recover in the hole …
… Not only, you will ensure a faster recovery, but also it will save your time and energy digging deeper than necessary. Not to mention the fact that you won't miss on other targets if they are buried in the same freaking hole!
Another positive thing I would like to mention is that they are very easy to use, that is, no need of any significant detection experience to use it properly! All you need to do is to click on the button, get the device close to the hole (even press it a bit in the ground) and it will vibrate once there is a target close by!
Finally for more information, I've put 2 good Post you may want to check:
3. Headphones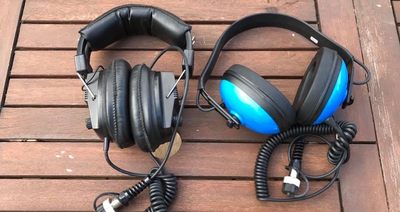 This one drives me crazy quite a bit! I mean, some experienced hobbyists are still not convinced by the importance of using headphones while detecting …
… In fact detection headphones (Check it Here on Amazon) are extremely helpful as they:
Isolate you from the noisy environment you might be surrounded with.
Give you a much clearer and cleaner sound that usually help you identify the nature of your targets.
Allow your machine to go a bit deeper than usual.
Make your task easier under difficult circumstances like rains, windy weather …
Allow you to detect underwater if you want to.
Please keep in mind that many mid-level to high-end metal detectors often come with headphones … but most entry-level devices do not! So, this is something to consider.
Finally, you've got 2 options:
4. Additional Coil Types and Sizes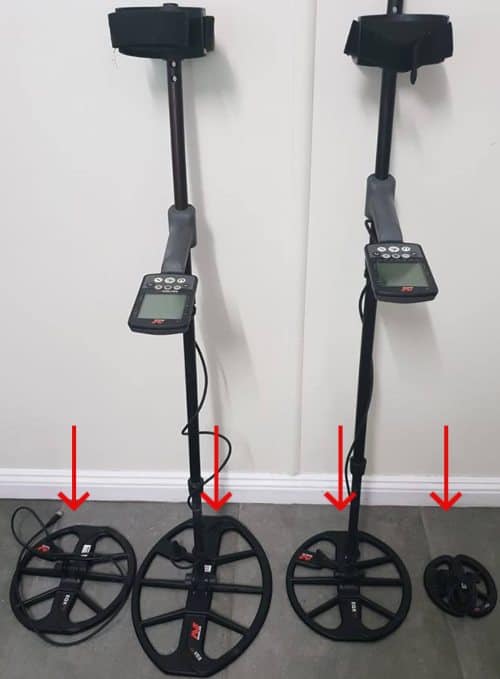 If you are an absolute beginner, then there is no need for you to take any action after reading this. Yet, I suggest you keep reading to have an idea on how the coil size/type influences your detection capabilities …
Indeed, after you gain more practice and experience you will certainly want to increase your productivity by adding more search soils to your collection.
In fact, keep this little table in your mind:
| | | |
| --- | --- | --- |
| Feature | Larger Coil | Smaller Coil |
| Frequency | Lower | Higher |
| Detection Depth | Deeper | Less deep |
| Detection Space Covered | Larger | Shorter |
| Sensitivity to smaller targets | Lower | Higher |
The Coil could also be seen by type:
Feature
Concentric
Imaging
Mono
Double-D
2-Box
Transmit Coil
1 Outside
1 Outside
Located Together
The 2 are intersected
Separated by Several Feet
Receiver Coil
1 Inside
2 Inside
Size
Large
Smaller
Average
Average-Large
Large
Depth
Deep
Average
Average
Average
Large
Detection field
Average-Large
Average
Average
narrow
Large
Interference
Significant
Significant
Average
Low
Low
Adapted for Conductive Soil
Not Really

Could be adapted with the right settings

Not Really

Could be adapted with the right settings

Not Really

Could be adapted with the right settings

Yes
Yes
Digging Tools
5. Shovel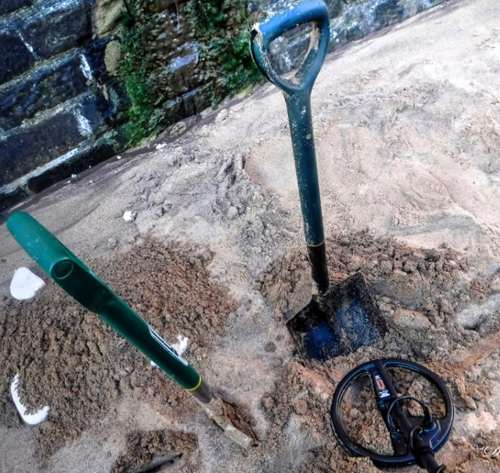 Having a solid shovel (Check it Here on Amazon) is a must have in my opinion! Digging holes with your lovely hands (especially knowing how frequent you will be digging) is not a Fun Task if I am being Honest …
… However, while shovels are available for cheap prices, the fact is those tend to break faster! That's why I always suggest you pick a solid one to avoid that, it could even last for the rest of your life!
It's really worth the money, especially when you need to dig through untilled ground, rocks, and gravel.
6. Sand Scoop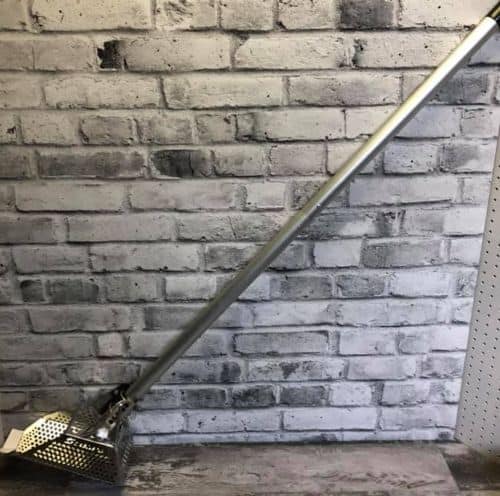 Beach detection is the most common aspect of this hobby and for that, you will certainly need a Sand Scoop (Check it Here on Amazon)…
… For that you've got 2 options:
A plastic sand scoop: it could do the job without a doubt, yet I have some reservations about it. Indeed, it could break easily if you don't use it properly and I don't like it while detecting in wet sand as the latter gets heavier thus damaging your tool. A plastic scoop is cheaper though!
Stainless Steel Sand Scoop is a much more sturdy and durable choice especially when you are dealing with shallow water beach detection.
There are many types and sizes you can choose from, so just pick one that goes with your height!
BTW, you also use a scoop in creeks, rivers and lakes.
7. Hand Shovel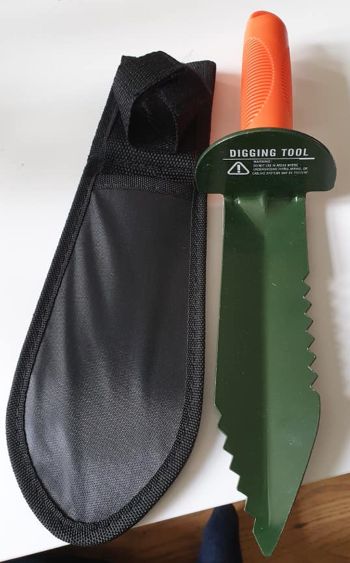 A hand shovel (Check it Here on Amazon) will help you dig, scoop, and move loose materials such as gravel, snow, sand, earth, and even tarmac.
A regular shovel should work just fine, however having a hand shovel is beneficial because they are typically customized for all types of tasks and environments…
…For example, some hand shovels are designed explicitly for shoveling snow, digging long and narrow trenches to reach to your target, etc. Others are made with the purpose of multi-tasking.
So, you see, it's up to you to decide which one could help you the most!
Protection Tools
8. Protection Knee Pads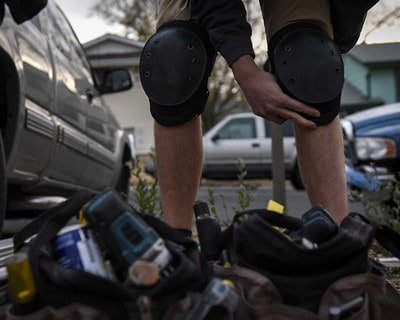 Knee pads (Check it Here on Amazon) are very useful when it comes to protecting your knees! Indeed, really helpful by saving you from getting bruises and scrapes as you frequently knee down to dig for your finds.
They will also keep your knees cool and/or warm even when the weather is Cold!
For more ideas, have a look at these knee pad choices.
9. Detection Gloves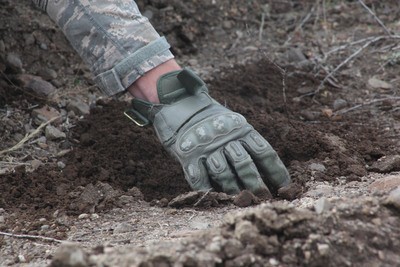 It is very easy to get your hands injured while digging, that's why using proper Gloves (Check it Here on Amazon) in a good way to go.
Just make sure to pick a pair that will allow you to operate well on your detector screen. Otherwise, you might find yourself removing and them each time you want to edit some settings.
Have a look at those Gloves for more choices.
10. Suitable Hat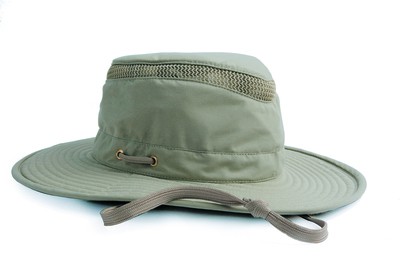 This is an obvious one, yet the only reason I am including it here is after observing several hobbyists not doing wearing a suitable Hat even on stiff conditions.
I've included in this Hat List some choices that will work well for cold and/or hot conditions.
11. Comfortable Boots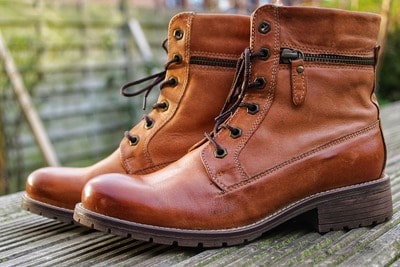 That's more for your comfort, especially if you are detecting on difficult ground conditions! But think about it, this is the kind of hobbies where you will find yourself swinging your machine for hours straight …
… Thus, wearing comfortable boots (Check it Here on Amazon) will allow to support that, no problem!
Just have a look at these metal detecting friendly boots, there are choices for Men and others for Women.
Extra Tools to Help Your Metal Detector
12. Strong Magnet
It also proves useful to keep a strong retrieval magnet (Check it Here on Amazon) with you! They could typically be used on land and underwater as well.
For example, if you are relic hunting in a river, then using a hand pick that has a strong magnet attached to the butt of its handle will make it easier for you to easily pick up any ferrous, magnetic targets.
Strong magnets also prove to a good accessory for retrieving any metal objects from places that have limited access or from the bottom of water reservoirs or even under heavy snow!
13. Coil Cover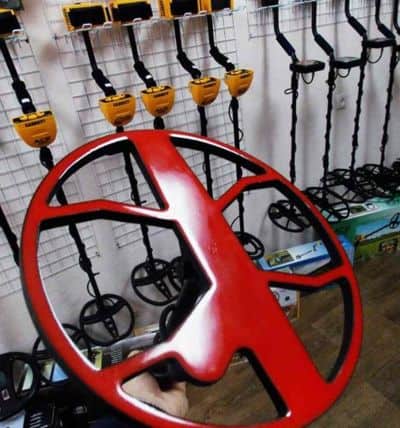 Also known as scuffs, coil covers come for some detector brands such as Tesoro and Minelab, but not for others like Fisher, Garrett, and Tekentics at the best of my knowledge.
Coil covers are used for protecting your search coil from scratches and any dinks. After all, too much wear and tear on a coil will drastically alter its performance, and you will soon be forced to buy another replacement search coil.
14. Rechargeable Battery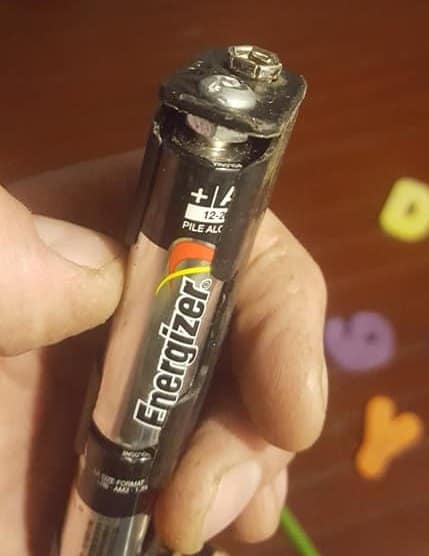 If you use your metal detector frequently and for long periods of time, then you will soon end up spending quite a bit of money on buying new batteries quite often. This is why it is advisable to use rechargeable batteries instead.
The latest generation of rechargeable batteries that are available can keep their charge for several months, and charging them is also very affordable and quick.
If you are looking for good AA rechargeable batteries, then you can choose from Panasonic, Duracell, Energizer, and many more.
15. Manual Guide: troubleshooting
It is a wise idea to keep the Manual Guide that comes with your machine even while you are actually detecting.
This will give you a solid idea on the proper settings you should consider for pretty much every situation.
They are particularly helpful for troubleshooting purposes …
… Indeed, many times, several faults/errors could occur in most cases with a specific error code. Just check that on the Guide to learn about exactly what you should do.
Other Useful Tools
16. First Aid Kit
If you are searching nearby or in places like a beach, probably I wouldn't bother taking that into consideration! Otherwise, for locations like forests, mountains, very large fields I would highly recommend taking your first aid kid handy …
… At the end of the day, your safely comes first at all times!
As I've said before, you may accidentally cut yourself or slip, so you really need to take care of yourself quickly in those situations.
Don't be fancy with that, a Basic first aid kid would do the Job!
17. Survival Kit
If you are going to detect in a completely unknown place you've never experienced before, or that is notorious to represent a potential dangers, then a survival Kit is definitely recommended. This could include some or most of the following list:
A small AM/FM radio
Energy bars
Cookies/crackers
Bottle of water
Insect/mosquito repellant
Brush for sweeping mud from shoes or insects from clothes
First aid kit
Magnets for retrieving dropped articles such as car keys
Portable GPS with charging cord
Extra gloves
Disinfecting wipes
Small pliers or wire cutters set
Smaller brushes for cleaning finds
Battery tester
Extra batteries
LED flashlight
You can also keep any other things that you consider essential to have along while you are out detecting.
18. Pouch or Bag
Pouches that you can connect to your belt will prove to be invaluable, even if you are just out for a quick hunt.
You will end up carrying quite a lot of stuff with you when you are detecting, including a towel, pinpointer, toothbrush for overnight hunts, car keys, any finds you have found, and also any trash.
So having a pouch or a bag helps you keep everything nicely in one place.
You can also keep a carry bag with you instead of a pouch. Carry bags are much bigger in size and can also allow you to fit in your entire detector, which is a big benefit as you won't have to keep lugging the detector everywhere in your hand.
I highly recommend you use plastics to separate your finds especially in acidic ground so you won't cause any damage.
Conclusion
Obviously I am not asking you to acquire every single one of those detecting tools, this is not really necessary especially if you are just starting out!
I've made my very best to explain the purpose that each tool/accessory should serve, so you can make a conscious choice on what you actually need …
… If any questions, please Let me know!